"PRECIOUS STARS"

May every Blue Star Mother, every Silver Star Mother, and every Gold Star Mother across America find this to be a place of peace, a place of hope, and a place of support.
May every Soldier, Sailor, Airman, and Marine find resources, a way to network, and the knowledge that there are those who are always standing by to support and care for you.
May our beloved veterans lead and guide us, find friendships and support, and know how much we honor you for all the time given, sacrifices made, and bravery shown.
May our Precious Stars on the home front know how much you are needed and appreciated for all that you do for the troops and veterans, their families, and those who have lost a loved one during the present war and all our country's wars of the past.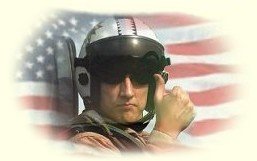 WELCOME!!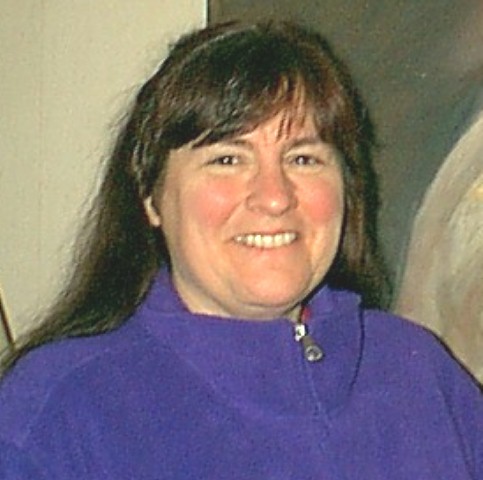 Hello!!! My name is Rev. Lin McGee and I am the proud mother of Command Sergeant Major JamesPeter M. Matthews, United States Army and Staff Sergeant Daniel W. Matthews, United States Marines!!!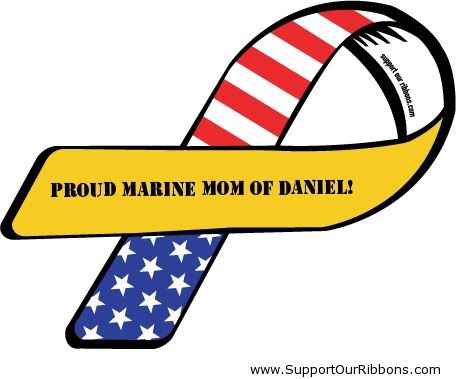 I would love to tell you 'all about my boys'!!! But, for security reasons, I will just say that I could not be more proud of them!! My heart is over filled with pride, honor, and appreciation for all that they have done for their country, for their beliefs, and for the cause of freedom throughout the world. I can tell you that both of my sons have served in Operation Enduring Freedom and in Operation Iraqi Freedom. Also, both boys have been in the military since they were seventeen years old!! They have given much time to support our democratic standards and our national way of life.
CSM JamesPeter Matthews, US Army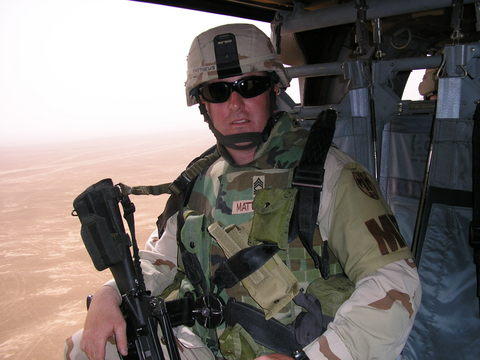 STAFF SGT Daniel Matthews, US Marines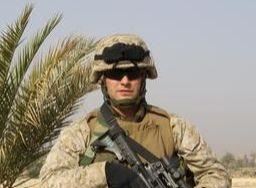 Please hold them in prayer for their safety, their courage, all that they hold so dear!!
MISSION STATEMENT
'Precious Stars' was created to honor my sons and all the other young men and women who are serving our country in the present War Against Terror. Each one of them is so important to me. I am hoping that Precious Stars will become a place of comfort, hope, and information for our military, veterans, Gold Star Families, and all the friends and family members who love them.
I wish to be available to people as they travel their journey of being 'military' or part of a military family. I also wish to provide a place for us to all gather and share. If you would like information about me personally, please click on the following web page: www.EagleRockChurch.us/PastorLin.dsp
If you would like to contact me, please feel free to do so by any of the following means:
CONTACT INFORMATION:
Rev. Lin McGee 111 Marshall St. Winsted, CT 06098
Phone: 860-379-1298
Email: Rev.Lin.McGee@gmail.com Email: Linda.McGee@us.army.mil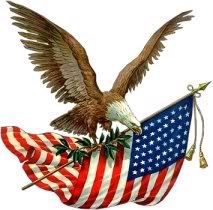 Before I close, I would also like to say that I am the proud wife of Rev. David McGee who served with the United States Marines in the Vietnam War. Among his many other honors and medals, he also received the Cross of Gallantry and two Purple Hearts for his heroic service to his country. Pastor David was the first veteran in Connecticut to receive the Silver Star Banner for wounds received in war. He now serves as Chaplain of VFW Post # 296 in Winsted, CT, the American Legion Post # 159 in Riverton, CT, the Iwo Jima Survivors, and the Missing In America Project which honors our veterans who have passed and are still waiting proper burial.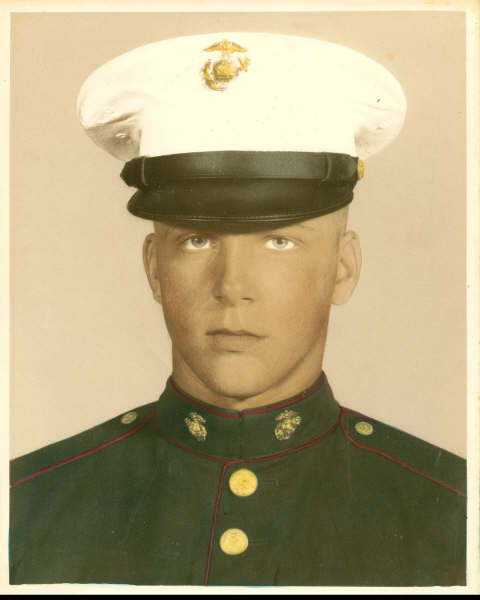 And my dad, James Peter Funk, served our country during World War II in the Pacific Theater. He enlisted in a branch of the Navy called the Seebeas and there he served with pride, commitment, and devotion for the cause of freedom!! I am proud of my dad and all that he did. You will find his name listed on the honor roll at the World War II Memorial.


http://www.wwiimemorial.com/default.asp?page=registry.asp&subpage=intro
Thank you for visiting this website. I hope you will come back often and also be an active part of all that happens here through the following fellowship websites: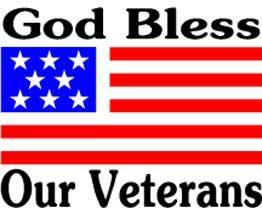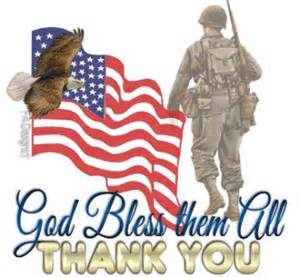 UNITED STATES FLAG STATUS
Know the daily flag status of the United States Flag. To the left is today's time, date, and national flag status. To the right you will find notifications of National and Connecticut (home of Precious Stars) Half Staff Notifications and the reason for them.
States lower their United States flags to half staff in accordance with National flag status and also per order of the Governor of the State on specific occasions (other States may or may not lower their flags on the date, it will depend on that State's governor).




Please click the Topsites symbols to vote for this site and to find other troop/veteran support site:

This website is being worked on each day. Please check back often, as more pages will be added and more information placed on the pages that are here. If you have any questions, please feel free to contact me. If you wish to have information added, make corrections, have comments, or find a link that no longer works, please let me know.
THANK YOU!

Please visit me on my other websites:
Women of Ministry / Women of Faith www.WomenofMinistryWomenofFaith.com
Faith and Life Ministries www.FaithandLifeMinistriesInternational.com
On the websites of those I am affiliated with:
Patriot Guard Riders www.PatriotGuard.org
Connecticut Patriot Guard Riders www.ctpatriotguard.org
Missing In America Project www.MIAP.us
VA Voluntary Service http://www.volunteer.va.gov/
Military Ministry http://www.militaryministry.org/
Christian Military Fellowship http://cmf.com/
VFW National Home For Children http://www.vfwnationalhome.org/
Post #296 VFW Ladies Auxiliary www.vfwpost296ladiesaux.com
Marine Corps League Auxiliary http://mcldeptct.org/pages/mcl_ct_auxiliary.html
American Soldier Memorial Project http://groups.yahoo.com/group/AmericanSoldierMemorial
No Soldier Left Behind Memorial http://groups.yahoo.com/group/NoSoldierLeftBehindMemorial/
JESUS My Lord and Savior Church www.JesusMyLordandSaviorChurch.com
Men Walking With God www.MenWalkingWithGod.com/


.

.











This site contains, in various sections, portions of copyrighted material not specifically authorized by the copyright owner. This material is used for educational purposes only and presented to provide understanding or give information for issues concerning families of the fallen and/or our troops, veterans, military, and their families. In accordance with U.S. Copyright Law Title 17 U.S.C. Section 107, the material on this site is distributed without profit. More Information
Information presented based on medical, news, government, and/or other web based articles or documents does not represent any medical recommendation or legal advise from myself or Precious Stars. For specific information and advice on any condition or issue, you must consult a professional health care provider or legal advisor for direction.
I and Precious Stars can not be responsible for information others may post on an external website linked here ~ or for websites which link to Precious Stars. I would ask, however, that should you see something which you question or which seems incorrect or inappropriate, that you notify me immediately at RainbowBells@sbcgloabl.net Also, I would very much appreciate being notified if you find links which do not work or other problems with the website itself. THANK YOU!
Please know that there is no copyright infringement intended with any part of this website ~ should you find something that belongs to you and proper credit has not been given (or if you simply wish for me to remove it), just let me know and I will do so right away.

WEBSITE TERMS AND CONDITIONS OF USE AGREEMENT
(also known as a 'terms of service agreement'):
By using this site, Precious Stars, you are agreeing to use the site according to and in agreement with the above and the following terms of use without limitation or qualification. If you do not agree, then you must refrain from using the site.
The 'Terms of Use' govern your access to and use of this website and the yahoo group and facebook page associated with it. If you do not agree to all of the Terms of Use, do not access or use the website, yahoo group, or facebook sites. By accessing or using any of them, you and any entity you are authorized to represent signify your agreement to be bound by the Terms of Use.
Said Terms of Use may be revised and/or updated at any time by a posting of the changes on this page of the website. Your continued usage of the website, yahoo group, and/or facebook site(s) after any changes to the Terms of Use will mean that you have accepted the changes. Also, any of these sites themselves may be changed, supplemented, deleted, and/or updated at my sole discretion without notice; this establishes intellectual property rights by owner (myself).
It saddens me to include a Terms of Use for Precious Stars, but we all realize it is something that is necessary and must be done these days. By using the website, yahoo group, and/or facebook for Precious Stars, you represent that you are of legal age and that you agree to be bound by the Terms of Use and any subsequent modifications. Your use of the Precious Stars sites signify your electronic acceptance of the Terms of Use and constitute your signature to same as if you had actually signed an agreement embodying the terms.