The Korean War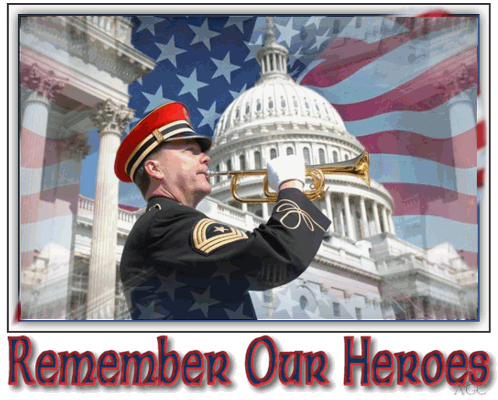 U.S. MILITARY PERSONNEL WHO DIED FROM HOSTILE ACTION (INCLUDING MISSING AND CAPTURED) IN THE KOREAN WAR, 1950-1957
Source: National Archives: http://www.archives.gov/research/korean-war/casualty-lists/ct-alpha.html
Listed Alphabetically by Name
NAME
RANK GRADE
BRANCH OF SERVICE
HOME OF RECORD
City, Town, County**
STATE
DATE OF CASUALTY *
CATEGORY OF CASUALTY
CONNECTICUT
ABELE FRANCIS H
SGT
ARMY
NEW HAVEN
CONNECTICUT
05 NOV 1950
KILLED IN ACTION
ABELE ROBERT P
SGT
ARMY
NEW HAVEN
CONNECTICUT
30 NOV 1950
KILLED IN ACTION
ALDO JOSEPH A
PVT
ARMY
NEW HAVEN
CONNECTICUT
08 JUL 1953
KILLED IN ACTION
ALDRICH MALCOLM E
1LT
ARMY
NEW HAVEN
CONNECTICUT
18 MAY 1951
KILLED IN ACTION
ALTON JOHN SKINNER
PFC
MARINES
SOUTH LYNE
CONNECTICUT
24 SEP 1950
KILLED IN ACTION
AMURO RAY M
PVT
ARMY
HARTFORD
CONNECTICUT
07 NOV 1951
KILLED IN ACTION
ANZELLOTTI SAMUEL
PFC
ARMY
FAIRFIELD
CONNECTICUT
12 FEB 1951
KILLED IN ACTION
ARNOLD WILLIAM M
SGT
ARMY
HARTFORD
CONNECTICUT
27 SEP 1952
KILLED IN ACTION
ASHLINE RONALD EDWARD
PFC
MARINES
HARTFORD
CONNECTICUT
19 NOV 1952
KILLED IN ACTION
AVERILL ROBERT WARREN
CPL
MARINES
DEEP RIVER
CONNECTICUT
19 SEP 1951
DIED OF WOUNDS
BABASA JOSEPH MATHEWS JR
CAPT
AIR FORCE
BRIDGEPORT
CONNECTICUT
31 DEC 1953
DIED WHILE MISSING
BAILEY RAY C
MSGT
ARMY
FAIRFIELD
CONNECTICUT
19 OCT 1952
KILLED IN ACTION
BANNING GEORGE C
PFC
ARMY
FAIRFIELD
CONNECTICUT
11 MAY 1953
KILLED IN ACTION
BARNETT GEORGE J
SGT
ARMY
HARTFORD
CONNECTICUT
03 DEC 1950
DIED WHILE CAPTURED
BARRETT JOHN J JR
PVT
ARMY
NEW HAVEN
CONNECTICUT
05 FEB 1951
KILLED IN ACTION
BAZZELL BENJAMIN R
PFC
ARMY
NEW HAVEN
CONNECTICUT
30 NOV 1950
KILLED IN ACTION
BEAM RICHARD M
CPL
ARMY
NEW HAVEN
CONNECTICUT
19 SEP 1950
KILLED IN ACTION
BEAUMONT JAMES W
PFC
ARMY
HARTFORD
CONNECTICUT
02 NOV 1951
KILLED IN ACTION
BEERWA FRANK N
PVT
ARMY
FAIRFIELD
CONNECTICUT
13 FEB 1951
DIED OF WOUNDS
BENNETT LEONARD H
CPL
ARMY
FAIRFIELD
CONNECTICUT
12 JAN 1952
KILLED IN ACTION
BERGERON JOSEPH E
PFC
ARMY
NEW HAVEN
CONNECTICUT
20 JUL 1950
DIED WHILE CAPTURED
BERMAN SULLY I JR
PVT
ARMY
LITCHFIELD
CONNECTICUT
11 JUN 1953
KILLED IN ACTION
BIENVENU PAUL H
PVT
ARMY
NEW LONDON
CONNECTICUT
08 JUL 1953
KILLED IN ACTION
BIRCHMORE SILAS JR
PFC
ARMY
NEW HAVEN
CONNECTICUT
27 MAY 1951
KILLED IN ACTION
BLACK ROBERT J
PFC
ARMY
HARTFORD
CONNECTICUT
10 APR 1951
KILLED IN ACTION
BLAKELY ROBERT E
PFC
ARMY
MIDDLESEX
CONNECTICUT
12 FEB 1951
DIED WHILE CAPTURED
BLANCHETTE OMER R
SGT
ARMY
WINDHAM
CONNECTICUT
24 NOV 1951
KILLED IN ACTION
BOHATCH THOMAS
PFC
MARINES
HARTFORD
CONNECTICUT
23 SEP 1950
DIED OF WOUNDS
BOISSE ROSARIO J
MSGT
ARMY
WINDHAM
CONNECTICUT
18 OCT 1951
KILLED IN ACTION
BOLDUC WILLIAM F
PFC
MARINES
MANCHESTER
CONNECTICUT
30 OCT 1953
KILLED IN ACTION
BOMBARDIER DONALD
SGT
ARMY
FAIRFIELD
CONNECTICUT
28 NOV 1950
KILLED IN ACTION
BOOTH WILLIAM E JR
PFC
MARINES
OLD GREENWICH
CONNECTICUT
12 AUG 1952
KILLED IN ACTION
BOOTHROYD ALBERT E
PFC
ARMY
TOLLAND
CONNECTICUT
30 NOV 1950
DIED WHILE CAPTURED
BOUCHER JOSEPH HECTOR
CPL
MARINES
NEW HAVEN
CONNECTICUT
22 SEP 1950
KILLED IN ACTION
BOURRET GERARD ARTHUR
PFC
MARINES
TAFTVILLE
CONNECTICUT
11 DEC 1952
KILLED IN ACTION
BRAMAN RICHARD QUINLAN
PFC
MARINES
DANBURY
CONNECTICUT
22 SEP 1950
KILLED IN ACTION
BRAMANDE FRANCIS
CPL
ARMY
HARTFORD
CONNECTICUT
02 NOV 1950
DIED WHILE MISSING
BRAUN WAYNE F
PVT
ARMY
HARTFORD
CONNECTICUT
16 OCT 1952
KILLED IN ACTION
BRIERE WILLIAM J
CPL
ARMY
WINDHAM
CONNECTICUT
19 SEP 1950
KILLED IN ACTION
BRITTON RALPH A
CPL
MARINES
DANBURY
CONNECTICUT
07 OCT 1952
KILLED IN ACTION
BROADHURST GEORGE
PFC
ARMY
FAIRFIELD
CONNECTICUT
08 APR 1952
KILLED IN ACTION
BROWN DONALD CARROLL
PFC
MARINES
NORWALK
CONNECTICUT
29 OCT 1952
DIED OF WOUNDS
BUNNELL HUBERT K
SGT
ARMY
FAIRFIELD
CONNECTICUT
30 NOV 1950
DIED WHILE CAPTURED
CABLE DONALD O
PVT
ARMY
NEW LONDON
CONNECTICUT
09 JUL 1953
KILLED IN ACTION
CAINE EDWARD H
MSGT
ARMY
LITCHFIELD
CONNECTICUT
05 APR 1952
KILLED IN ACTION
CAMPBELL JAMES L
CPL
ARMY
NEW LONDON
CONNECTICUT
02 DEC 1950
DIED WHILE MISSING
CAMPBELL RAYMOND B
PFC
MARINES
WEST HARTFORD
CONNECTICUT
24 JUL 1953
KILLED IN ACTION
CAPUTO LOUIS MICHAEL
PFC
MARINES
BRISTOL
CONNECTICUT
07 OCT 1952
KILLED IN ACTION
CARBRAY ROBERT N
PVT
ARMY
NEW LONDON
CONNECTICUT
28 SEP 1951
KILLED IN ACTION
CARISO MATHEW
SGT
MARINES
HARTFORD
CONNECTICUT
06 DEC 1950
KILLED IN ACTION
CARNABUCI PRIMO C
PFC
ARMY
MIDDLESEX
CONNECTICUT
02 NOV 1950
DIED WHILE MISSING
CAROSS JOHN ZAPHYR
LT
NAVY
BRISTOL
CONNECTICUT
02 MAY 1952
KILLED IN ACTION
CARROLL PATRICK JOSEPH
PFC
MARINES
BRIDGEPORT
CONNECTICUT
16 JUN 1952
KILLED IN ACTION
CARUSO CARMEN F
CPL
ARMY
FAIRFIELD
CONNECTICUT
01 DEC 1950
KILLED IN ACTION
CHAMBERS EARL F
2LT
ARMY
FAIRFIELD
CONNECTICUT
27 JUL 1953
KILLED IN ACTION
CHASE HOWARD FRANCIS JR
PFC
MARINES
PENNSTOCK
CONNECTICUT
15 AUG 1952
KILLED IN ACTION
CHAVIS BURNICE
PFC
ARMY
FAIRFIELD
CONNECTICUT
09 DEC 1951
KILLED IN ACTION
CHERRY AUGUSTUS W
PFC
ARMY
NEW HAVEN
CONNECTICUT
01 DEC 1950
DIED WHILE MISSING
CHOINIERE VICTOR J
CPL
ARMY
NEW HAVEN
CONNECTICUT
27 NOV 1950
DIED WHILE MISSING
CHOQUETTE ARTHUR G
PFC
MARINES
PAWCATUCK
CONNECTICUT
26 SEP 1952
KILLED IN ACTION
CLAYTON RAYMOND H
PFC
ARMY
NEW HAVEN
CONNECTICUT
19 FEB 1953
DIED OF WOUNDS
COGSWELL ROBERT WHITNEY
MAJ
AIR FORCE
BRIDGEPORT
CONNECTICUT
28 FEB 1954
DIED WHILE MISSING
COLLINS THOMAS C
CPL
ARMY
FAIRFIELD
CONNECTICUT
09 JUL 1953
KILLED IN ACTION
COMIS LOUIS
PVT
ARMY
NEW HAVEN
CONNECTICUT
23 MAY 1953
KILLED IN ACTION
COOK BERNARD D
SGT
ARMY
NEW HAVEN
CONNECTICUT
14 FEB 1951
KILLED IN ACTION
COOK EDWARD H
PFC
ARMY
LITCHFIELD
CONNECTICUT
06 SEP 1951
KILLED IN ACTION
COOKE LEROY D
PFC
ARMY
HARTFORD
CONNECTICUT
21 OCT 1950
KILLED IN ACTION
COOKSON FRED E JR
CPL
ARMY
MIDDLESEX
CONNECTICUT
14 FEB 1951
KILLED IN ACTION
COTE FRANCIS H
PFC
ARMY
HARTFORD
CONNECTICUT
01 SEP 1950
KILLED IN ACTION
CRAWLEY FRANCIS E
PFC
ARMY
NEW HAVEN
CONNECTICUT
19 SEP 1950
DIED OF WOUNDS
CREAMER WILLIAM H
SFC
ARMY
FAIRFIELD
CONNECTICUT
01 JUN 1951
DIED OF WOUNDS
CRONAN RICHARD E J
1LT
AIR FORCE
WETHERSFIELD
CONNECTICUT
04 JAN 1952
DIED WHILE MISSING
CSAPO WILLIAM RUDOLPH
SA
NAVY
BRIDGEPORT
CONNECTICUT
20 AUG 1952
KILLED IN ACTION
CUNHA DONALD JOHN
CPL
MARINES
DANBURY
CONNECTICUT
16 SEP 1951
KILLED IN ACTION
CUSHING JESS M
PVT
ARMY
NEW HAVEN
CONNECTICUT
12 FEB 1951
DIED WHILE CAPTURED
CYR GERARD PETER
1LT
AIR FORCE
WATERBURY
CONNECTICUT
31 DEC 1953
DIED WHILE MISSING
CYR JOSEPH E
PFC
ARMY
HARTFORD
CONNECTICUT
07 FEB 1951
KILLED IN ACTION
DAGON THOMAS J
PFC
ARMY
HARTFORD
CONNECTICUT
27 MAR 1952
KILLED IN ACTION
DALEY DANIEL E
PFC
ARMY
HARTFORD
CONNECTICUT
18 APR 1953
KILLED IN ACTION
DANOWSKI ALEX
SGT
ARMY
NEW HAVEN
CONNECTICUT
11 JUL 1950
DIED WHILE CAPTURED
DAVIS RAYMOND S
CAPT
ARMY
NEW HAVEN
CONNECTICUT
01 NOV 1950
KILLED IN ACTION
DE FREITAS RICHARD
PFC
ARMY
HARTFORD
CONNECTICUT
15 OCT 1952
KILLED IN ACTION
DE SIMONE NICHOLAS
PFC
ARMY
HARTFORD
CONNECTICUT
13 JUL 1953
DIED WHILE MISSING
DE VANNO ALFRED
CPL
ARMY
NEW LONDON
CONNECTICUT
02 DEC 1950
DIED WHILE MISSING
DE VIVO PATRICK A
2LT
ARMY
WINDHAM
CONNECTICUT
18 OCT 1952
KILLED IN ACTION
DEL VECCHIO DOMINIC
SGT
MARINES
NEW HAVEN
CONNECTICUT
10 JAN 1952
KILLED IN ACTION
DESLOGES JOSEPH
SGT
ARMY
HARTFORD
CONNECTICUT
12 DEC 1950
DIED WHILE MISSING
DEVITO ANTHONY R
PVT
ARMY
FAIRFIELD
CONNECTICUT
03 FEB 1951
KILLED IN ACTION
DIBBLE DONALD E
CPL
ARMY
NEW HAVEN
CONNECTICUT
30 NOV 1950
DIED WHILE CAPTURED
DILLON EDWARD VINCENT
PFC
MARINES
UNIONVILLE
CONNECTICUT
08 DEC 1950
KILLED IN ACTION
DILLON JOHN F
PVT
ARMY
HARTFORD
CONNECTICUT
09 FEB 1953
KILLED IN ACTION
DIMARTINO PETER P
2LT
ARMY
FAIRFIELD
CONNECTICUT
24 APR 1951
KILLED IN ACTION
DIPINO FRANK J
PFC
ARMY
NEW HAVEN
CONNECTICUT
29 JUL 1950
DIED WHILE MISSING
DOBEK EDMUND F
CPL
ARMY
HARTFORD
CONNECTICUT
25 SEP 1951
DIED OF WOUNDS
DOCCHIO JOSEPH V
PVT
ARMY
NEW HAVEN
CONNECTICUT
03 FEB 1953
KILLED IN ACTION
DONAGLIA VICENZO G
PVT
ARMY
NEW HAVEN
CONNECTICUT
30 NOV 1950
DIED WHILE CAPTURED
DONATELLI ANTHONY
CPL
ARMY
NEW LONDON
CONNECTICUT
05 SEP 1950
KILLED IN ACTION
DONOFRIO ALFONSO
CPL
ARMY
FAIRFIELD
CONNECTICUT
02 DEC 1950
DIED WHILE MISSING
DOOLEY JAMES A JR
PVT
ARMY
FAIRFIELD
CONNECTICUT
27 JUL 1950
KILLED IN ACTION
DOWNES EARLE S
1LT
ARMY
NEW HAVEN
CONNECTICUT
26 MAR 1953
KILLED IN ACTION
DOWNEY CHARLES E
PFC
ARMY
NEW HAVEN
CONNECTICUT
14 FEB 1951
KILLED IN ACTION
DUHAIME HERMAN A
CPL
ARMY
NEW LONDON
CONNECTICUT
02 DEC 1950
KILLED IN ACTION
DUMAS ROGER A
PFC
ARMY
WINDHAM
CONNECTICUT
04 NOV 1950
DIED WHILE MISSING
DUNCAN RAYMOND E
PFC
ARMY
HARTFORD
CONNECTICUT
23 SEP 1950
KILLED IN ACTION
DUNNE JOHN MICHAEL
1LT
MARINES
HARTFORD
CONNECTICUT
06 DEC 1950
KILLED IN ACTION
DWYER FRANCIS W
SGT
ARMY
FAIRFIELD
CONNECTICUT
27 JUL 1950
KILLED IN ACTION
EARLEY JOHN J
PVT
ARMY
NEW HAVEN
CONNECTICUT
11 APR 1951
DIED OF WOUNDS
EASTWOOD ARTHUR T
PFC
ARMY
HARTFORD
CONNECTICUT
11 AUG 1950
KILLED IN ACTION
ECCLES COLIN C
WO
ARMY
NEW HAVEN
CONNECTICUT
01 NOV 1950
DIED WHILE MISSING
ECKERT THOMAS R
SGT
ARMY
NEW HAVEN
CONNECTICUT
22 JUL 1953
DIED OF WOUNDS
EGGERT LOWELL J
PFC
ARMY
NEW HAVEN
CONNECTICUT
22 JUL 1950
DIED WHILE MISSING
EHLERS RUDOLPH JR
PFC
ARMY
FAIRFIELD
CONNECTICUT
12 AUG 1950
KILLED IN ACTION
EMHOFF GEORGE RICHARD
PFC
MARINES
STAFFORD SPRINGS
CONNECTICUT
04 APR 1951
KILLED IN ACTION
ESPELIN OSCAR E
LTC
ARMY
NEW HAVEN
CONNECTICUT
27 NOV 1950
DIED WHILE CAPTURED
FEDE ROSARIO
CPL
ARMY
HARTFORD
CONNECTICUT
17 SEP 1950
KILLED IN ACTION
FERNANDES ANTHONY
PFC
ARMY
HARTFORD
CONNECTICUT
14 FEB 1951
KILLED IN ACTION
FIGARO JOSEPH G
CPL
ARMY
NEW HAVEN
CONNECTICUT
18 APR 1953
KILLED IN ACTION
FLAGG DONALD EDWARD
PFC
MARINES
PUTNAM
CONNECTICUT
20 NOV 1952
KILLED IN ACTION
FLANAGAN JAMES EDWARD
PFC
MARINES
NW HAVEN
CONNECTICUT
27 OCT 1952
KILLED IN ACTION
FLAVELL HOWARD C
SGT
ARMY
HARTFORD
CONNECTICUT
01 MAR 1951
KILLED IN ACTION
FLEMING CHARLES H
1LT
ARMY
NEW HAVEN
CONNECTICUT
31 JAN 1951
KILLED IN ACTION
FORKEL JOHN C
PFC
ARMY
NEW HAVEN
CONNECTICUT
04 FEB 1951
DIED OF WOUNDS
FOSS OLIVER R JR
PFC
ARMY
FAIRFIELD
CONNECTICUT
01 DEC 1950
KILLED IN ACTION
FOUNTAIN EDWARD J
PFC
ARMY
HARTFORD
CONNECTICUT
28 MAY 1953
KILLED IN ACTION
FRANCISCHELLI GEORG
PVT
ARMY
HARTFORD
CONNECTICUT
12 FEB 1951
DIED WHILE MISSING
FRASER WILLIAM R
CPL
ARMY
HARTFORD
CONNECTICUT
17 APR 1952
KILLED IN ACTION
FRIDAY JAMES F
CPL
ARMY
FAIRFIELD
CONNECTICUT
04 DEC 1950
DIED WHILE CAPTURED
GAGLIARDI DANIEL F
PVT
ARMY
HARTFORD
CONNECTICUT
08 JAN 1953
KILLED IN ACTION
GAINEY GARY P
PFC
ARMY
HARTFORD
CONNECTICUT
10 SEP 1951
KILLED IN ACTION
GARCIA JOHN J
SFC
ARMY
NEW HAVEN
CONNECTICUT
01 DEC 1950
KILLED IN ACTION
GARDNER MERRITT H
CPL
ARMY
WINDHAM
CONNECTICUT
04 JUL 1952
KILLED IN ACTION
GARGUILO JOSEPH J
PFC
ARMY
NEW HAVEN
CONNECTICUT
11 DEC 1952
KILLED IN ACTION
GENIS THOMAS J
PFC
ARMY
HARTFORD
CONNECTICUT
21 JUN 1952
KILLED IN ACTION
GERGELY JOHN GEORGE
PFC
MARINES
BRIDGEPORT
CONNECTICUT
23 MAR 1951
KILLED IN ACTION
GERVAIS ROBERT J
PFC
ARMY
NEW HAVEN
CONNECTICUT
13 APR 1952
KILLED IN ACTION
GOURINSKI EDWARD J
PVT
ARMY
HARTFORD
CONNECTICUT
08 JUL 1953
KILLED IN ACTION
GRAVEL JOSEPH C M
PFC
ARMY
NEW HAVEN
CONNECTICUT
23 MAY 1951
KILLED IN ACTION
GRAY JOHN S
1LT
MARINES
GREENWICH
CONNECTICUT
29 MAR 1953
KILLED IN ACTION
GREEN CHARLES A
CPL
ARMY
NEW HAVEN
CONNECTICUT
25 AUG 1950
KILLED IN ACTION
GROVER JOHN S
PFC
ARMY
NEW HAVEN
CONNECTICUT
24 MAR 1951
DIED OF WOUNDS
GUIHEEN THOMAS R
PVT
ARMY
MIDDLESEX
CONNECTICUT
11 AUG 1952
KILLED IN ACTION
HABERERN ROBERT E
PFC
ARMY
HARTFORD
CONNECTICUT
22 SEP 1950
KILLED IN ACTION
HANCHARYK RUSSELL
PFC
ARMY
NEW HAVEN
CONNECTICUT
07 MAR 1951
KILLED IN ACTION
HANSEN MEIDEL
PFC
ARMY
TOLLAND
CONNECTICUT
02 NOV 1950
DIED WHILE MISSING
HANSON ELLWOOD F
SFC
ARMY
FAIRFIELD
CONNECTICUT
25 APR 1951
KILLED IN ACTION
HARRISON JAMES JR
PFC
ARMY
FAIRFIELD
CONNECTICUT
24 OCT 1952
KILLED IN ACTION
HARTELL LEE R
1LT
ARMY
FAIRFIELD
CONNECTICUT
27 AUG 1951
KILLED IN ACTION
HAYES RALPH H
PFC
ARMY
HARTFORD
CONNECTICUT
21 JUN 1951
KILLED IN ACTION
HENSON GEORGE
PFC
ARMY
HARTFORD
CONNECTICUT
02 DEC 1950
DIED WHILE MISSING
HERLSTON J W
PFC
MARINES
CROMWELL
CONNECTICUT
02 DEC 1950
KILLED IN ACTION
HILL DANIEL G
PFC
ARMY
FAIRFIELD
CONNECTICUT
04 JUL 1952
KILLED IN ACTION
HOFRICHTER DAVID DUANE
PFC
MARINES
MILFORD
CONNECTICUT
27 SEP 1950
KILLED IN ACTION
HOGANS PEARLIE
PFC
ARMY
FAIRFIELD
CONNECTICUT
15 JUL 1953
KILLED IN ACTION
HOYSRADT DONALD C
PFC
ARMY
LITCHFIELD
CONNECTICUT
26 NOV 1950
DIED WHILE CAPTURED
HUGHES JOHN JOSEPH JR
SGT
MARINES
NEW HAVEN
CONNECTICUT
04 SEP 1952
KILLED IN ACTION
HULL ARLTON C
PFC
ARMY
HARTFORD
CONNECTICUT
11 JUL 1953
DIED OF WOUNDS
HUMISTON DONALD L
PFC
ARMY
NEW HAVEN
CONNECTICUT
22 JUL 1952
DIED WHILE MISSING
ICCLES COLIN C
WO
ARMY
NEW HAVEN
CONNECTICUT
01 NOV 1950
DIED WHILE MISSING
JAUDON CARTER W JR
PVT
ARMY
FAIRFIELD
CONNECTICUT
21 MAY 1951
KILLED IN ACTION
JERMAN DONALD W
PVT
ARMY
FAIRFIELD
CONNECTICUT
13 AUG 1950
KILLED IN ACTION
JONES OSBORN
PVT
ARMY
HARTFORD
CONNECTICUT
30 SEP 1952
KILLED IN ACTION
JULIAN VIRGIL R
PFC
ARMY
FAIRFIELD
CONNECTICUT
06 DEC 1950
DIED WHILE MISSING
KAMIERZIA WASIL M
CPL
ARMY
NEW LONDON
CONNECTICUT
06 MAR 1951
DIED OF WOUNDS
KELLEHER ROBERT P
A1C
AIR FORCE
HARTFORD
CONNECTICUT
09 NOV 1953
DIED WHILE MISSING
KELLY BERNARD L
CPL
ARMY
HARTFORD
CONNECTICUT
02 DEC 1950
DIED WHILE MISSING
KENNEDY LEONARD M
PFC
ARMY
WINDHAM
CONNECTICUT
02 NOV 1950
DIED WHILE CAPTURED
KLIMOWICZ STANISLA
PVT
ARMY
NEW HAVEN
CONNECTICUT
16 AUG 1950
KILLED IN ACTION
KRUPA LADDIE
SFC
ARMY
HARTFORD
CONNECTICUT
15 AUG 1952
KILLED IN ACTION
KUEHNER GORDON VOELKER JR
CAPT
AIR FORCE
WEST HARTFORD
CONNECTICUT
31 JAN 1954
DIED WHILE MISSING
LACKNER JOSEPH C
WO
ARMY
HARTFORD
CONNECTICUT
30 NOV 1950
DIED WHILE CAPTURED
LACOURSE GERARD F
PFC
ARMY
NEW HAVEN
CONNECTICUT
01 SEP 1950
KILLED IN ACTION
LAFLEUR REGINALD P
PFC
ARMY
NEW LONDON
CONNECTICUT
16 JUL 1950
KILLED IN ACTION
LAMB MELVIN HOWARD JR
SGT
MARINES
MYSTIC
CONNECTICUT
31 MAY 1952
KILLED IN ACTION
LARKINS RALPH W JR
PFC
MARINES
NORTH HAVEN
CONNECTICUT
26 MAR 1954
KILLED IN ACTION
LAVORGNA WILLIAM
PFC
MARINES
WEST HAVEN
CONNECTICUT
14 SEP 1950
DIED OF WOUNDS
LEDGER ERNEST W JR
PFC
ARMY
FAIRFIELD
CONNECTICUT
29 NOV 1950
DIED WHILE CAPTURED
LEINING WARREN H
PFC
ARMY
NEW HAVEN
CONNECTICUT
31 JUL 1950
KILLED IN ACTION
LENT EDWARD ALLEN
AMN
AIR FORCE
HAMDEN
CONNECTICUT
12 JUN 1952
KILLED IN ACTION
LEWIS EDWARD LEONARD
PFC
MARINES
STAMFORD
CONNECTICUT
24 JUL 1952
KILLED IN ACTION
LOCKWOOD EARL M JR
CPL
ARMY
FAIRFIELD
CONNECTICUT
15 SEP 1950
KILLED IN ACTION
LUPINACCI CARMINE
CPL
ARMY
FAIRFIELD
CONNECTICUT
18 MAY 1951
DIED OF WOUNDS
LYONS GORDON E
PVT
ARMY
NEW HAVEN
CONNECTICUT
04 NOV 1952
KILLED IN ACTION
MAC DONALD RODERIC
2LT
ARMY
NEW HAVEN
CONNECTICUT
02 AUG 1950
KILLED IN ACTION
MACKIN RICHARD B
PFC
ARMY
FAIRFIELD
CONNECTICUT
12 FEB 1951
KILLED IN ACTION
MAHON KENNETH R
CPL
ARMY
FAIRFIELD
CONNECTICUT
18 MAY 1951
DIED WHILE CAPTURED
MALTAIS ARTHUR W
PFC
ARMY
HARTFORD
CONNECTICUT
28 MAY 1951
KILLED IN ACTION
MARANCHE JOSEPH
SGT
ARMY
HARTFORD
CONNECTICUT
05 NOV 1950
DIED OF WOUNDS
MARROCCO GEORGE A
CPL
ARMY
HARTFORD
CONNECTICUT
02 SEP 1951
KILLED IN ACTION
MASIULIS EDWARD R
CPL
MARINES
NEW HAVEN
CONNECTICUT
01 DEC 1950
KILLED IN ACTION
MASTROIANNI WILLIA
PFC
ARMY
FAIRFIELD
CONNECTICUT
06 SEP 1950
KILLED IN ACTION
MATSIKAS PETER T
PFC
ARMY
HARTFORD
CONNECTICUT
27 APR 1951
KILLED IN ACTION
MAY LINCOLN C
SGT
ARMY
HARTFORD
CONNECTICUT
02 NOV 1950
DIED WHILE MISSING
MC CLUGGAGE WILLIA
PFC
ARMY
NEW LONDON
CONNECTICUT
18 AUG 1950
KILLED IN ACTION
MC DONALD EDWARD J
SFC
ARMY
NEW HAVEN
CONNECTICUT
20 JUL 1950
KILLED IN ACTION
MC DONOUGH CHARLES EDWARD
MAJ
AIR FORCE
NEW LONDON
CONNECTICUT
31 DEC 1950
DIED WHILE MISSING
MC GUINNESS JOHN BERNARD
1LT
AIR FORCE
SOUTH NORWALK
CONNECTICUT
31 DEC 1953
DIED WHILE MISSING
MC NAMARA RAYMOND
PFC
ARMY
NEW HAVEN
CONNECTICUT
06 JUN 1951
KILLED IN ACTION
MC NULTY JOHN WILLIAM
A1C
AIR FORCE
BRIDGEPORT
CONNECTICUT
31 DEC 1953
DIED WHILE MISSING
MEDAS ALBERT JR
CPL
MARINES
NEW HAVEN
CONNECTICUT
01 SEP 1953
DIED OF WOUNDS
MEEHAN JOSEPH J JR
PFC
ARMY
NEW HAVEN
CONNECTICUT
19 JUL 1950
DIED WHILE CAPTURED
MEGIN RICHARD E
PVT
ARMY
NEW HAVEN
CONNECTICUT
15 JUN 1953
KILLED IN ACTION
MEKHITARIAN EDMUND
SGT
ARMY
HARTFORD
CONNECTICUT
15 FEB 1951
KILLED IN ACTION
MERRIMAN ROY T
PFC
ARMY
NEW HAVEN
CONNECTICUT
07 SEP 1950
DIED OF WOUNDS
MIKALAUSKAS KENNETH ED
MAJ
AIR FORCE
NEW BRITTAN
CONNECTICUT
31 DEC 1953
DIED WHILE MISSING
MINER JOHN F
PVT
ARMY
FAIRFIELD
CONNECTICUT
12 FEB 1951
KILLED IN ACTION
MISSERI FRANCISCO
CPL
ARMY
HARTFORD
CONNECTICUT
11 APR 1951
KILLED IN ACTION
MONACO PAUL
SGT
ARMY
NEW HAVEN
CONNECTICUT
04 DEC 1950
DIED WHILE MISSING
MONACO PETER JR
CPL
MARINES
GLASTONBURY
CONNECTICUT
15 SEP 1952
KILLED IN ACTION
MONTAGNA ALFRED J
PFC
ARMY
LITCHFIELD
CONNECTICUT
02 JUN 1953
KILLED IN ACTION
MORAND LEON F JR
MAJ
ARMY
HARTFORD
CONNECTICUT
27 NOV 1950
KILLED IN ACTION
MOSES LOUIS R
CPL
ARMY
HARTFORD
CONNECTICUT
12 FEB 1951
DIED WHILE CAPTURED
MUNGER GRAHAM B
SGT
ARMY
NEW HAVEN
CONNECTICUT
01 DEC 1950
DIED WHILE CAPTURED
NACCI JULIUS CAESAR
CPL
MARINES
DARIEN
CONNECTICUT
27 OCT 1950
KILLED IN ACTION
NEWMAN THOMAS H
PFC
ARMY
MIDDLESEX
CONNECTICUT
03 JUN 1951
KILLED IN ACTION
NEWTON RICHARD C
PFC
ARMY
FAIRFIELD
CONNECTICUT
20 JUL 1953
DIED OF WOUNDS
NICHOLS MILTON E
2LT
ARMY
MIDDLESEX
CONNECTICUT
16 OCT 1952
KILLED IN ACTION
NICOLAISEN CHRISTIAN B
SSGT
MARINES
BRIDGEPORT
CONNECTICUT
01 DEC 1950
KILLED IN ACTION
NORRIS JOHN A
PFC
ARMY
HARTFORD
CONNECTICUT
04 SEP 1950
DIED OF WOUNDS
OCONNELL THOMAS E
CPL
ARMY
HARTFORD
CONNECTICUT
06 JUN 1953
KILLED IN ACTION
OLMSTEAD DON E
2LT
ARMY
HARTFORD
CONNECTICUT
27 NOV 1952
KILLED IN ACTION
ONEILL EUGENE F
PVT
ARMY
HARTFORD
CONNECTICUT
12 NOV 1951
KILLED IN ACTION
PALLAGI JOHN JR
PFC
MARINES
BRIDGEPORT
CONNECTICUT
04 DEC 1953
KILLED IN ACTION
PALLESEN EDMUND C
1LT
ARMY
NEW HAVEN
CONNECTICUT
12 FEB 1951
KILLED IN ACTION
PANARO ANGELO A
PVT
ARMY
HARTFORD
CONNECTICUT
25 JUL 1950
KILLED IN ACTION
PARKER HENRY L
CPL
ARMY
WINDHAM
CONNECTICUT
15 OCT 1951
KILLED IN ACTION
PASCARELLA LOUIS
CPL
ARMY
NEW HAVEN
CONNECTICUT
14 FEB 1951
DIED OF WOUNDS
PEDRIZET GEORGE A
PVT
ARMY
FAIRFIELD
CONNECTICUT
23 APR 1951
DIED WHILE MISSING
PERRY ROSCOE E
CPL
ARMY
NEW LONDON
CONNECTICUT
07 APR 1951
DIED OF WOUNDS
PETERSON JOHN H
SFC
ARMY
TOLLAND
CONNECTICUT
20 JUL 1950
KILLED IN ACTION
PINA DONALD A
CPL
ARMY
NEW HAVEN
CONNECTICUT
10 AUG 1950
KILLED IN ACTION
PISKOLTI ALBERT
CPL
ARMY
FAIRFIELD
CONNECTICUT
24 JUN 1951
KILLED IN ACTION
PLUMB ALBERT W
PVT
ARMY
FAIRFIELD
CONNECTICUT
30 NOV 1950
KILLED IN ACTION
POSTICK JOSEPH
MSGT
ARMY
HARTFORD
CONNECTICUT
12 JUL 1950
KILLED IN ACTION
POWELL RAILEY L
CPL
ARMY
FAIRFIELD
CONNECTICUT
01 SEP 1951
KILLED IN ACTION
PRESSEY JAMES L
PVT
ARMY
NEW LONDON
CONNECTICUT
19 MAR 1951
KILLED IN ACTION
QUIGLEY JAMES P
CPL
ARMY
HARTFORD
CONNECTICUT
06 NOV 1950
KILLED IN ACTION
QUINLAN JOHN PATRICK JR
PFC
MARINES
STRATFORD
CONNECTICUT
16 MAR 1951
DIED OF WOUNDS
RAPIER ARGUL D
CPL
ARMY
NEW LONDON
CONNECTICUT
02 SEP 1952
KILLED IN ACTION
RAY WILLIAM ALBERT JR
PFC
MARINES
WEST HAVEN
CONNECTICUT
05 SEP 1952
KILLED IN ACTION
REED LAURENCE A
CPL
ARMY
NEW HAVEN
CONNECTICUT
01 NOV 1951
KILLED IN ACTION
RICHARDSON LESLIE
CPL
ARMY
TOLLAND
CONNECTICUT
02 NOV 1950
DIED WHILE MISSING
RICHARDSON PETER BOWEN
1LT
AIR FORCE
WOODSTOCK
CONNECTICUT
19 MAY 1954
DIED WHILE MISSING
RIGNEY JOHN P
PVT
ARMY
NEW HAVEN
CONNECTICUT
31 MAR 1953
KILLED IN ACTION
RILEY ALFRED
PVT
ARMY
NEW LONDON
CONNECTICUT
30 NOV 1950
KILLED IN ACTION
RING EMMETT W
PVT
ARMY
FAIRFIELD
CONNECTICUT
08 JUL 1953
KILLED IN ACTION
RIZZI JOSEPH A
PFC
ARMY
FAIRFIELD
CONNECTICUT
23 JUL 1953
KILLED IN ACTION
ROGERS RAYMOND JR
PFC
ARMY
NEW HAVEN
CONNECTICUT
08 JUL 1950
DIED WHILE CAPTURED
ROJAS RAYMOND A
PFC
ARMY
FAIRFIELD
CONNECTICUT
30 NOV 1950
DIED WHILE CAPTURED
ROLAND JOHN EDWARD
PFC
MARINES
BRIDGEPORT
CONNECTICUT
26 OCT 1952
KILLED IN ACTION
ROSE GLENN A
PFC
ARMY
HARTFORD
CONNECTICUT
30 NOV 1950
KILLED IN ACTION
ROSSANO JOSEPH N
PVT
ARMY
HARTFORD
CONNECTICUT
14 AUG 1952
KILLED IN ACTION
ROWE RODNEY R
SGT
ARMY
NEW HAVEN
CONNECTICUT
08 OCT 1951
KILLED IN ACTION
RUSH DENNIS R
PFC
ARMY
NEW HAVEN
CONNECTICUT
26 NOV 1950
DIED WHILE MISSING
SABOURIN GEORGE A
PVT
ARMY
WINDHAM
CONNECTICUT
02 AUG 1950
KILLED IN ACTION
SATALINO PIETRO
CPL
MARINES
NEW BRITAIN
CONNECTICUT
07 FEB 1952
DIED OF WOUNDS
SCARLETT FRANCIS
PFC
ARMY
HARTFORD
CONNECTICUT
31 MAY 1951
KILLED IN ACTION
SCHULLER FRED
PFC
MARINES
HIGGANUM
CONNECTICUT
25 SEP 1950
KILLED IN ACTION
SCULLY FRANCIS J
PVT
ARMY
NEW HAVEN
CONNECTICUT
17 APR 1953
KILLED IN ACTION
SEBASTIAN HENRY H
CPL
ARMY
NEW LONDON
CONNECTICUT
01 DEC 1950
DIED WHILE CAPTURED
SERBASCEWICZ CUSTE
SGT
ARMY
NEW LONDON
CONNECTICUT
23 APR 1951
DIED WHILE MISSING
SHEFTEL ABRAHAM
PFC
ARMY
MIDDLESEX
CONNECTICUT
01 MAY 1952
DIED OF WOUNDS
SHERLOCK JOHN B
PFC
ARMY
NEW HAVEN
CONNECTICUT
24 JUN 1953
KILLED IN ACTION
SHERMAN HARRY H JR
2LT
AIR FORCE
WINSTED
CONNECTICUT
08 JUN 1951
DIED WHILE MISSING
SHOIFET SIDNEY
CPL
ARMY
LITCHFIELD
CONNECTICUT
19 MAY 1951
KILLED IN ACTION
SHORE WILLIAM G
SGT
MARINES
NORWALK
CONNECTICUT
28 MAR 1953
KILLED IN ACTION
SHVONSKI RICHARD JOSEPH
PFC
MARINES
HARTFORD
CONNECTICUT
07 JUL 1952
DIED WHILE MISSING
SIDOTI ANTHONY R
PFC
ARMY
HARTFORD
CONNECTICUT
02 NOV 1950
KILLED IN ACTION
SIEMON WALTER E
PFC
ARMY
FAIRFIELD
CONNECTICUT
27 OCT 1952
KILLED IN ACTION
SIMS ALFRED R
PFC
ARMY
NEW HAVEN
CONNECTICUT
02 APR 1952
KILLED IN ACTION
SKAPYAK RICHARD M
PFC
ARMY
FAIRFIELD
CONNECTICUT
15 MAR 1951
KILLED IN ACTION
SKILTON ROLLIN W
1LT
ARMY
LITCHFIELD
CONNECTICUT
06 DEC 1950
KILLED IN ACTION
SMITH HERBERT WINDFLD JR
PFC
MARINES
PUTNAM
CONNECTICUT
15 AUG 1952
KILLED IN ACTION
SMITH LEONARD H
PVT
ARMY
HARTFORD
CONNECTICUT
18 APR 1953
DIED OF WOUNDS
SMITH SAMUEL
PFC
ARMY
HARTFORD
CONNECTICUT
11 NOV 1950
KILLED IN ACTION
SOARES EDWIN A
PFC
ARMY
NEW HAVEN
CONNECTICUT
04 OCT 1951
KILLED IN ACTION
SOMERS CHARLES L
CPL
ARMY
FAIRFIELD
CONNECTICUT
21 NOV 1950
DIED WHILE MISSING
SPERRY ELLIOTT E
PVT
ARMY
FAIRFIELD
CONNECTICUT
29 AUG 1951
DIED OF WOUNDS
STANKO GERALD NORMAN
PVT
MARINES
KENSINGTON
CONNECTICUT
26 MAR 1952
KILLED IN ACTION
STAVNITZKY PAUL M
2LT
ARMY
LITCHFIELD
CONNECTICUT
14 JUN 1952
KILLED IN ACTION
STEINBERG ERNEST W
CAPT
ARMY
HARTFORD
CONNECTICUT
31 AUG 1950
KILLED IN ACTION
STEINSON JOHN E
CPL
ARMY
MIDDLESEX
CONNECTICUT
28 NOV 1950
DIED WHILE MISSING
STRAWSON ROBERT L
PFC
ARMY
NEW HAVEN
CONNECTICUT
05 APR 1951
KILLED IN ACTION
SULLIMAN GEORGE SIMON
1LT
MARINES
NEW BRITAIN
CONNECTICUT
24 APR 1951
KILLED IN ACTION
SUTTON HARRY C
SFC
ARMY
HARTFORD
CONNECTICUT
01 DEC 1950
KILLED IN ACTION
TACKUS KENNETH A
1LT
ARMY
HARTFORD
CONNECTICUT
01 DEC 1950
KILLED IN ACTION
TANTORO NEIL F
CPL
ARMY
FAIRFIELD
CONNECTICUT
28 FEB 1951
KILLED IN ACTION
THOMPSON HARLEY GEORGE
PFC
MARINES
HARTFORD
CONNECTICUT
15 JUN 1951
KILLED IN ACTION
THOMPSON WESTON H
PFC
ARMY
MIDDLESEX
CONNECTICUT
30 JAN 1952
KILLED IN ACTION
THWAITES DONALD EDWARD
PFC
MARINES
BRIDGEPORT
CONNECTICUT
12 DEC 1951
KILLED IN ACTION
TIERNEY AUSTIN JOSEPH JR
PFC
MARINES
HARTFORD
CONNECTICUT
13 OCT 1951
KILLED IN ACTION
TOBIAS ARNOLD RUDOLPH
PFC
MARINES
BOLTON
CONNECTICUT
05 SEP 1952
KILLED IN ACTION
TOOKER RONALD H
PVT
ARMY
NEW LONDON
CONNECTICUT
02 JUN 1953
KILLED IN ACTION
TOWEL JAMES ELLINGWOOD
1LT
AIR FORCE
DERBY
CONNECTICUT
31 DEC 1953
DIED WHILE MISSING
TROCCOLA GERALD D
PFC
ARMY
FAIRFIELD
CONNECTICUT
29 JUL 1950
DIED WHILE MISSING
TURNER LORENZO
PFC
ARMY
HARTFORD
CONNECTICUT
15 JUN 1953
KILLED IN ACTION
TYNER JAKE JR
CPL
ARMY
NEW HAVEN
CONNECTICUT
10 SEP 1950
KILLED IN ACTION
TYRRELL FREDERICK
CPL
ARMY
FAIRFIELD
CONNECTICUT
27 AUG 1950
KILLED IN ACTION
URBANORWICZ JOSEPH
PFC
ARMY
NEW HAVEN
CONNECTICUT
02 NOV 1950
DIED WHILE MISSING
VAILLANCOURT JOSEP
PFC
ARMY
HARTFORD
CONNECTICUT
12 SEP 1950
KILLED IN ACTION
VENES JAMES JOSEPH
LT
NAVY
FAIRFIELD
CONNECTICUT
02 AUG 1954
DIED WHILE MISSING
WEGNER ROBERT W
CPL
ARMY
HARTFORD
CONNECTICUT
14 OCT 1952
DIED OF WOUNDS
WEINGARTNER GEORGE
CPL
ARMY
HARTFORD
CONNECTICUT
01 AUG 1950
KILLED IN ACTION
WIGHT ROBERT G
PVT
ARMY
HARTFORD
CONNECTICUT
14 JUL 1953
KILLED IN ACTION
WILLIAMS ALLEN V
PVT
ARMY
FAIRFIELD
CONNECTICUT
07 JAN 1951
KILLED IN ACTION
WILLIAMS ROBERT M
SFC
ARMY
FAIRFIELD
CONNECTICUT
09 OCT 1950
KILLED IN ACTION
WOOLAM CHARLES W
CAPT
AIR FORCE
WAREHOUSE POINT
CONNECTICUT
07 FEB 1952
DIED WHILE MISSING
YARRISH GERALD V
PVT
ARMY
LITCHFIELD
CONNECTICUT
30 NOV 1950
DIED WHILE CAPTURED
YOVINO LAWRENCE R
CPL
ARMY
NEW LONDON
CONNECTICUT
21 JAN 1952
KILLED IN ACTION
ZABILOWSKI EDWARD
CPL
ARMY
NEW HAVEN
CONNECTICUT
16 JUN 1952
KILLED IN ACTION
ZAWADSKI CHARLES P
PFC
ARMY
FAIRFIELD
CONNECTICUT
13 JUL 1951
KILLED IN ACTION
ZECCHIN VICTOR P
PFC
ARMY
LITCHFIELD
CONNECTICUT
12 DEC 1950
KILLED IN ACTION
ZIMMITTI SEBASTIAN
CPL
ARMY
MIDDLESEX
CONNECTICUT
31 AUG 1950
KILLED IN ACTION
ZUKOWSKI RICHARD ANTHONY
PFC
MARINES
EAST CANAAN
CONNECTICUT
02 OCT 1952
KILLED IN ACTION
ZULLO ANTHONY P
PFC
MARINES
BRIDGEPORT
CONNECTICUT
06 OCT 1952
KILLED IN ACTION
TOTAL 314
*For persons who died while missing or captured, the date of casualty is the date died or declared dead (e.g. date of a finding of death), not the date declared missing or captured.
**ARMY LISTS COUNTY; AIR FORCE, NAVY AND MARINES LIST CITY OR TOWN OR PLACE.
SOURCE: Korean War Casualty File, 1950-1957 (machine-readable record), Records of the Office of the Secretary of Defense, Record Group 330.
For further information, please contact the Center's Reference Staff.



Please click the Topsites symbols to vote for this site and to find other troop/veteran support sites:

This website is being worked on each day. Please check back often, as more pages will be added and more information placed on the pages that are here. If you have any questions, please feel free to contact me. If you wish to have information added, make corrections, have comments, or find a link that no longer works, please let me know.
THANK YOU!

Please visit me on my other websites:
Women of Ministry / Women of Faith www.WomenofMinistryWomenofFaith.com
Faith and Life Ministries www.FaithandLifeMinistriesInternational.com
On the websites of those I am affiliated with:
Patriot Guard Riders www.PatriotGuard.org
Connecticut Patriot Guard Riders www.ctpatriotguard.org
Missing In America Project www.MIAP.us
VA Voluntary Service http://www.volunteer.va.gov/
Military Ministry http://www.militaryministry.org/
Christian Military Fellowship http://cmf.com/
VFW National Home For Children http://www.vfwnationalhome.org/
Post #296 VFW Ladies Auxiliary www.vfwpost296ladiesaux.com
Marine Corps League Auxiliary http://mcldeptct.org/pages/mcl_ct_auxiliary.html
American Soldier Memorial Project http://groups.yahoo.com/group/AmericanSoldierMemorial
No Soldier Left Behind Memorial http://groups.yahoo.com/group/NoSoldierLeftBehindMemorial/
JESUS My Lord and Savior Church www.JesusMyLordandSaviorChurch.com
Men Walking With God www.MenWalkingWithGod.com/