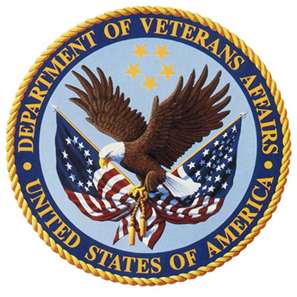 The (federal) VA In Connecticut
Eligibility
All veterans are encouraged to enroll in the VA Health Care System. To begin the process, please complete an Application for Health Care Benefits. The link is for: VA Form 10-10EZ - Application for Medical Benefits. You can submit the form online, or you may print the form and mail it to them at:
VA Medical Center
Business Office - Eligibility
VA Connecticut Healthcare System
950 Campbell Avenue
West Haven, CT 06516
You can also bring the form to the Medical Center. The Eligibility Offices are located at the West Haven Campus on the first floor of Building 2 and at the Newington Campus on the first floor of Building 2E.
Whether mailing or bringing your application, please include the following items:
a copy of both sides of your current insurance card (including Medicare or Medicaid)
a copy of your DD214, 'Armed Forces Report of Transfer or Discharge'
(Purple Heart recipients only) a copy of your award letter if 'Purple Heart' is not noted on your DD214
If you do not want to use the online form or cannot print it, the VA will mail you an application form. You can request an application or get help with it by calling VA at 1-877-222-VETS (8387) Monday through Friday 8:00 a.m. to 8:00 p.m. (Eastern Time).
To speak to someone in their eligibility office in Connecticut, please call 203-932-5711 x3328 or 3131.
VA Connecticut Healthcare System
http://www.connecticut.va.gov/index.asp
| | | | | |
| --- | --- | --- | --- | --- |
| FACILITY | STATION ID | ADDRESS | PHONE | WEBSITE |
| VA CT Healthcare System - Newington Campus | 689A4 | 555 Willard Ave. Newington, CT 06111 | 860-666-6951 | |
| VA CT Healthcare System - West Haven Campus | 689 | 950 Campbell Ave. West haven, CT 06516 | 203-923-5711 | |
| Danbury Outpatient Clinic | 689E | 7 Germantown Rd. Ste 2B Danbury, CT 06810 | 203-789-8422 | |
| New London Outpatient Clinic | 689HC | Shaw's Cove Four New London, CT 06905 | 860-437-3611 | |
| Stamford Outpatient Clinic | 689gb | 1275 Summer St., Suite 102 Stamford, CT 06905 | 203-325-0649 | |
| Waterbury Outpatient Clinic | 689GA | 95 Scovill St. Waterbury, CT 06706 | 203-465-5292 | |
| Windham Outpatient Clinic | 689GC | 96 Mansfield St. Willimantic, CT 06226 | 860-450-7583 | |
| Winsted Outpatient Clinic | 689GD | 115 Spencer St. Winsted, CT 06098 | 860-738-6985 | |
| Hartford Vet Center | 0117 | 25 Elm St., Suite A Rocky Hill, CT 06067 | 860-563-8800 | |
| New Haven Vet Center | 0116 | 141 Captain Thomas Blvd. west Haven, CT 06516 | 203-932-9899 | |
| Norwich Vet Center | 0127 | 2 Cliff St. Norwich, CT 06360 | 860-887-1755 | |
Telephone Numbers
■

Emergency:

911

■

24 Hour Nurse:

West Haven Campus
203-937-4767
Newington Campus
860-667-6838

■

Change Your Appointment:
West Haven Campus
203-937-4767 or
203-937-3874
Newington Campus
860-666-6951

■

Media Inquiries:
203-937-3824

■

National Veterans Helpline:
1-800-507-4571

■

Patient Locator:
203-932-5711 x7246 or x7248

■

Pharmacy Refill:
1-888-440-6580

■

Staff Locator:
203-932-5711 x4211

■

Suicide Prevention:
1-800-273-TALK (8255)

■

Telephone Care:
West Haven Campus
203-937-4767
Newington Campus
860-667-6838

VA Connecticut Healthcare System Commonly Called Phone Numbers

Appointments
The VA Connecticut Healthcare System, has established a number of procedures to assist you in getting an appointment without a long delay. Their goals are:

you should be able to see your primary care provider within one to two business days
you should have faster access to speciality care

If you have received a postcard stating that you need to make an appointment, please call the Medical Center at 866-808-7921.

Changing Your Appointment

For a listing of your current appointments, please call the Medical Center at 866-808-7921.

If you cannot keep an existing appointment, please contact them as soon as you are aware you cannot make your appointment. This will allow them to reschedule you sooner as well as schedule one of your fellow veterans for the original appointment date and time. Call 866-808-7921 to reschedule.

Who to Call

To make an appointment with a particular clinic or service, call the listed phone number provided below:

West Haven Campus:

Appointment Scheduling or Primary Care Direct dial numbers 866-808-7921.

Mental Health Service: 203-932-5711 x2569, x2570, x2571, or x2571
Substance Abuse: 203-932-5711 x3887 or x4022

Newington Campus:

Primary Care Telephone Assistance Program: 860-667-6838
Mental Health: 860-667-6763
Substance Abuse: 860-667-6747
WEST HAVEN CAMPUS

Main Number 203-932-5711

Office

Extension

Admissions

3996 - 3131

Appointment Scheduling
or Primary Care Direct dial numbers

203-937-4767
203-937-3874
203-937-4972
203-937-4918
Substance Abuse Clinic
4022
Comprehensive Cancer Center
3421 - 2832
Cardiology
2650 - 2648
Dialysis Unit
3950 - 3948
Eligibility Information
3328 - 3131

Mental Health Services

Psychiatry - Emergency Room
4471 - 4472
Mental Health Clinic
2569 - 2570 - 2571 - 2572
Substance Abuse Clinic
3887 - 4022
Ophthalmology/Optometry
2759 - 2760

Patient Billing

Outpatient Billing
866-450-9099
Insurance Questions
3969 - 7461
Prescription Charges
866-450-9099
Patient Education Center
5189
Patient Information
7248 - 7246 - (After Hours - 3131)
Patient Representative
3877 - 3300 - 4495
Pharmacy Mail Out (Refills)
888-440-6580
Pharmacy direct dial Numbers
203-937-3836 or 203-937-3470
Release of Medical Information
Dial (0)
Social Work
3874 - 4714
Transportation
3182 - 3327
DAV - Answering Machine
3575

VA Voluntary Service

203-937-3814
NEWINGTON CAMPUS
Main Number 860-666-6951

Office

Extension

Primary Care Telephone Assistance Program

860-667-6838 or

extension 6649

Patient Billing - MCCR
6565
Patient Billing - Pharmacy
6565
Patient Billing - All Other Inquiries
860-450-9099
Patient Representative
860-667-6744
Pharmacy Direct Dial Number
860-667-6750
Release of Medical Information
6414
Transportation

860-594-6318 or
860-667-6769

DAV

860-594-6397 or
860-667-6759

VA Voluntary Service
860-667-6718



Contact them by Mail
VA Connecticut Healthcare System - West Haven Campus
950 Campbell Avenue
West Haven, CT 06516
VA Connecticut Healthcare System - Newington Campus
555 Willard Avenue
Newington, CT 06111
Contact them by E-mail
Please use the VA web site's Inquiry page * to send an electronic inquiry.
Public Relations/Media Inquiries
Please contact Pamela Redmond at 203-937-3824
Veterans Benefits Administration
The phone number for the Regional Office in Hartford is a 1-800 number that brings you to the National Office. THERE IS NO PHONE NUMBER FOR THE REGIONAL OFFICE IN HARTFORD!!!!
If you wish to send them information, you have to use the FAX number! Which is: 860-665-7654
BE SURE when faxing their office that you put you name and social security number on EVERY piece of paper faxed!! Also -- if you are mailing something to them!!
Their Mailing Address Is:
Hartford Regional Office
Department of Veterans Affairs
P.O. Box 310909
Newington , CT 06131
IF YOU ARE MAKING A MEDICAL CLAIM

DON'T FACE THE VA ALONE!
Contact a Veteran Service Officer
From a Veteran Service Organization
Before Filing a VA Claim!

Directory of Veteran Service Organizations
http://www1.va.gov/vso/index.cfm?template=view

VA Form 21-22 Form to request a representative from a VSO to represent you when you apply for VA benefits.
http://www4.va.gov/vaforms/search_action.asp?FormNo=21-22&tkey=&Action=Search

FROM: Army Times www.ArmyTimes.com
Ask the Lawyer: Don't hire a lawyer to help with VA claims
By Mathew B. Tully

Q. I have seen ads for lawyers who want to help me with filing a claim for disability compensation from the Veterans Affairs Department. Do I need a lawyer to help me with a VA disability claim?
A. No! In my experience as a disabled veteran and as an attorney, only in rare instances would you need a lawyer to help file a disability claim. And even if legal assistance is needed, many veterans service organizations will provide you with an attorney or assist you in obtaining someone like myself, who will help you for free.
I highly recommend you work with a VSO when you file a VA disability claim.
Groups like Disabled American Veterans, of which I am a lifetime member, provide disability claims assistance to veterans for free, regardless of whether you are a DAV member.
Veterans generally are eligible for VA benefits for disabilities related to their military service. While the word "disability" sounds serious, minor injuries — such as ringing in the ears and even acne — often qualify as a disability.
Nearly every service member who has spent at least a few years in the military likely will qualify as having some type of "disability."
To file a successful claim, a veteran generally must demonstrate three things: 1) an injury or disease that began or was made worse during military service; 2) a current disability, proven through medical documentation; and 3) evidence that the current disability is related to the injury, disease or event in military service, also proven by medical documentation.
Q. If I am going to qualify for military retirement, why should I waste my time with a VA disability claim?
A. First, because you're entitled to it. Disability compensation is an entitlement.
Second, VA disability payments are tax-free.
Third, VA disability payments are nearly impossible for anyone else to touch because they are generally exempt from garnishment (several major exceptions apply, such as garnishment for child support).
Fourth, if your injury worsens over time, it's easier to increase your entitlement once you establish your basic eligibility for disability compensation.
Disabled veterans should not let anything stand in the way of receiving the benefits they are entitled to as a result of their military service.
Though the process may seem daunting at first, VSOs are available to help answer any questions and provide the attention you deserve.
_______________________
Mathew B. Tully is an Iraq war veteran and founding partner of the law firm Tully Rinckey PLLC (www.fedattorney.com). E-mail questions to askthelawyer@militarytimes.com. The information in this column is not intended as legal advice.
To apply for service-connected disability benefits:
You can apply by filing VA Form 21-526, Veterans Application for Compensation and/or Pension, with your VA Regional Office.
Attach it to your application the following documents:
Discharge papers (DD 214)
Dependency records (marriage and children's birth certificates)
Medical evidence (doctor and hospital reports)
You can also apply on the internet at the VA Online Application website (VONAPP) at https://vabenefits.vba.va.gov/vonapp/main.asp
If you are disabled due to your service for our country:
Veterans who served in the active military, who received an honorable or general discharge, and who became sick or injured (or had an injury or medical condition worsened) during military service for our country, are entitled to VA disability compensation. These are monthly, non-taxable benefits payable to you.
Remember: these benefits are payable for disabilities that are caused by something that happened while you were on active duty -- OR -- by a condition that you had before you were in the military, but that was made worse by your service.
Things that must be proved to complete your claim:
First, you must show that your discharge was classified as 'honorable' or 'general'. You are not eligible for disability benefits if you were received a 'dishonorable' discharge from your military service.
After that, you must prove the following:
Evidence of a current physical or mental disability. This usually requires a medical diagnosis of your condition and paperwork to substantiate the claim.

Evidence that an injury or event occurred during service which caused or aggravated your disability.

Evidence that your current disability is connected to the injury or event during service.
Compensation benefits are not based on financial need. Your income or assets do not affect whether you can receive benefits.

You can receive compensation benefits even if you are working, or receiving other types of income such as Social Security disability benefits.

Some disabilities can be service-connected even though they are not directly linked to an injury or event during service; such as: if you develop a problem with your right leg because of a back injury received during service, you may file a claim for the disability with your right leg. Similarly, if you suffered a back injury during service and then developed depression due to chronic back pain, you are eligible to file claims for both your back and depression.
Eligibility ratings and payments:
After going through the steps and the VA determining that you have a service connected disability, they will then rate the severity of your disability.
In rating the severity of your disability, the VA uses a percentage scale from 0% to 100%.

You do not have to be "totally" disabled in order to receive benefits, but you must have at least a 10% rating to receive monthly payments, and at least a 30% rating to qualify for benefits for your dependent spouse, children or parents.

If you have more than one service-connected disability, the VA will rate each disability separately and combine them to give you an overall disability rating.

Higher percentage ratings mean higher monthly payments.

If you are already receiving service connected benefits and your disability worsens, you can apply for an increased per centage rating. If you are unable to work as a result of your service connected disability, apply for 'total disability based on individual unemployability'. This provides for the payment of total disability at the 100 percent rate even though your combined rating may be less than 100 percent.


The Connecticut Department of Veterans Affairs (state)
Guide to Benefits

State of Connecticut Benefits Information
Dear Veteran,
In 1863, Mr. Benjamin Fitch, a wealthy Connecticut businessman, promised soldiers recruited for Connecticut Regiments serving in the Civil War that he would care for them should they be injured during their military service and care for the families of soldiers killed in the war. This promise led to the establishment in Darien, CT of the Fitch Home for Veterans which was incorporated by the Connecticut legislature in 1864. The "Home" was the first in the history of the United States to offer shelter and support for soldiers of war, their widows and orphans. This very compassionate and humanistic concept was soon adopted by other states and evolved into a national network of homes which were the forerunner of today's Department of Veterans Affairs (VA).
We have assembled this Guide to assist you in learning about the benefits and entitlements you have earned as a result of your military service to this Nation. We want to point out that these items change constantly, so we have provided website information and contact phone numbers to help you access the most up-to-date information on the programs and service available to you. Due to the brevity of this booklet, however, it must be understood that it serves only as a guide in an attempt to summarize benefits and programs. We hope that you find this information helpful. If you have questions, please contact us for additional assistance.
It is the Mission and great honor for this Department to serve those who have served our nation.
Sincerely,
Linda S. Schwartz
Linda S. Schwartz, RN, DrPH, FAAN
Major USAF (Ret.)
Past Commissioner
Connecticut Department of Veterans Affairs
The Connecticut Department of Veterans Affairs was created by the General Assembly in 1987. The Commissioner is appointed by the Governor and is responsible for the administration of the Department. The mission of the Department is "serving those who served" by assessing the needs of veterans as they emerge and developing resources which address these needs. Within the Department there are four distinct organizational offices:
· Office of the Commissioner
· Office of Advocacy and Assistance
· The Veterans' Home in Rocky Hill
· Connecticut State Cemetery System
The Office of the Commissioner is tasked with administrative authority for the Department, outreach to veterans and community agencies, liaison with legislature, statutory and legislative authorities and veteran service organizations.
The Office of Advocacy and Assistance is responsible for assisting veterans and their families to access benefits and entitlements.
The Veterans' Home in Rocky Hill provides direct care to veterans in need of rehabilitative services, care for chronic disease, substance abuse treatment and hospice care. A unique feature of the Home is our residential program for low income and homeless veterans.
The Connecticut State Cemetery System consists of three state cemeteries, Col. Raymond Gates Cemetery located in Rocky Hill, Connecticut State Veterans' Cemetery located in Middletown, and Spring Grove Cemetery located in Darien, which was closed for internment in 1964.
Office of Prime Responsibility
DOVA: Commissioner of Veterans' Affairs appointed by the Governor of Connecticut, confirmed by the General Assembly.
Services and Programs
DOVA:
1 Health Care Facility
1 Substance Abuse Treatment Facility (Veterans' Recovery Center)
1 Domiciliary
3 Cemeteries, Darien, Middletown and Rocky Hill
5 District Offices located in each Congressional District and 11 Satellite Offices throughout the state for the Office of Advocacy and Assistance
Area of Responsibility
DOVA: 310,000 Connecticut Veterans
Definition of a Veteran
Connecticut statutes contain several definitions of the term "veteran." Some definitions exist especially for particular benefits programs. If not otherwise specifically defined, however, eligibility is determined according to the general definition that defines a veteran as an individual honorably discharged or released under honorable conditions from active duty in the armed forces.
Some benefits require ninety (90) days of active duty during defined periods of war in order to qualify, unless the veteran was separated earlier due to a service-connected disability or the period of war lasted less than 90 days. Certain veterans must have served in a combat or combat-support role (see below). The law lists relevant periods of war ranging from the Spanish-American War to the Persian Gulf War. These periods of war are defined in CGS Sec. 27-103(a).
STATE OF CONNECTICUT VETERANS' BENEFITS
Male and female veterans are eligible for state benefits in a variety of areas. However, eligibility requirements may vary according to the benefit program:
· Admission to Connecticut Veterans' Home
· Burial in Connecticut's Veterans' Cemetery
· Educational Benefit/Tuition Waivers
· Employment
· Motor Vehicles Waiver
· Retirement
· Property Tax Exemptions
· The Soldiers', Sailors' and Marines' Fund
BURIAL
Any veteran discharged with other than a dishonorable discharge is eligible for burial in a state veterans' cemetery. (CGS Sec. 27-122b) Spouses are also eligible for this benefit.
EDUCATION
State law provides that tuition at state educational institutions be waived for certain veterans and certain dependents. (CGS Sec. 10a-77)
Approved institutions for this benefit are:
· State Regional Community/Technical Colleges
· State Universities
In order to be eligible for a tuition waiver, one must:
· Be a veteran who served 90 days of active duty during a period of war as defined in (CGS Sec. 27-103); and
· Have been accepted to an approved institution; and
· Be a Connecticut resident at the time of acceptance to the institution. (CGS Sec. 10a-77, -99d, -105e)
· A veteran's dependents can also qualify for tuition waiver if the veteran is declared missing in action while serving in the armed forces after January 1, 1960. (CGS Sec. 10a-77(d))
High School Diplomas and Veterans of WWII
Local Boards of Education may award diplomas to those WWII veterans who did not receive them when they left high school before graduation for military service. (PA 00-124)
EMPLOYMENT
An employee who leaves any public authority or public agency to enter the armed forces can be reinstated in their former position. Veterans must reapply within ninety (90) days following receipt of a certificate from the armed forces confirming satisfactory service. (CGS Sec. 7-462)
For classified competitive state exams, a wartime veteran eligible for or receiving VA compensation receives an additional ten (10) points. A wartime veteran not eligible for VA compensation or pension receives five (5) additional points. A spouse of a qualified veteran is also eligible for additional points. However, to qualify, the veteran or spouse must achieve a passing grade on the examination score. If an honorably discharged veteran has served in a military action for which he/she received, or is entitled to receive, a campaign badge or expeditionary medal, he/she qualifies for five (5) additional points if they receive a passing grade on their examination. (CGS Sec. 5-224)
On a competitive municipal examination, a wartime veteran eligible for VA compensation or a pension, who has received a passing score, receives ten (10) additional points.
A wartime veteran not eligible for compensation or a pension, who has received a passing score, receives five (5) additional points. (CGS Sec. 7-415)
MOTOR VEHICLES
State law provides for free motor vehicle registration and special plates to former prisoners of war and recipients of the Medal of Honor. (CGS Sec. 14-21d)
Veterans, who were state residents at the time of induction and who apply within two (2) years of receiving an honorable discharge, are exempt from paying for an operator's license and examination fees for one (1) licensing period. (CGS Sec. 14-50(c))
State law also provides that fees may be waived for the following registration items, subject to a formal determination by the Department of Motor Vehicles:
· Special License plates for disabled veterans
· Special fee license plates for certain disabilities (loss of use or loss of limb, or blind) handicapped and overtime parking.
· If receiving auto grant from the VA or Medal of Honor recipient, exemption from registration fees. (CGS Sec. 14-254)
RETIREMENT
Members of The Municipal Employees' Retirement System, who leave municipal employment to enter the armed forces while the United States is at war, engaged in hostilities, or during national emergencies and are re-employed by the municipality within six (6) months of discharge, are credited with the period of service as though they had been continuously employed. This six-month limitation can be extended due to service-related disability. (CGS Sec. 5-180)
PROPERTY TAX EXEMPTIONS
An exemption is the reduction of the assessed value of the property for tax purposes. (CGS Sec. 12-81) It is not a reduction in the tax.
Veterans, who have ninety (90) days of wartime service, including Merchant Marines, who served during WWII, are eligible for a $1,500 exemption for property tax purposes (e.g., real property or automobiles). You have the option to choose to apply this exemption to your real estate or automobile tax. Certain veterans, who do not own real property or a motor vehicle, may be eligible for a tax refund if they are leasing a motor vehicle.
Veterans below a certain income level and/or service connected disabled veterans are eligible for additional property tax exemptions (up to $10,000 for paraplegics). Surviving spouses of veterans may also be eligible for this benefit. Contact your municipality's Tax Assessor Officer for specific details. (CGS Sec. 12-81g, 12-81(19)(20)(21))
Indexing Exemption
Towns that evaluate after October 1988 must adjust their veterans' property tax exemptions above statutory limits. The adjustment must be proportionate to the change in the value of the town's grand list following revaluation. (CGS Sec. 12-62g)
THE SOLDIERS', SAILORS' AND MARINES' FUND
The Soldiers', Sailors' and Marines' Fund (SSMF) is a state fund administered by the American Legion for the purpose of providing temporary financial assistance for veterans with ninety (90) days of wartime service, who are disabled, unemployed or for sickness. An applicant must be a resident of the State of Connecticut at the time of application for benefits. SSMF provides funding for emergency needs such as clothing, food, medical and surgical aid, and general care and relief. For further information please call 860-953-4345
VETERANS' HOME at ROCKY HILL, CT
The Department has a health care center with a capacity of 125 beds, a 50-bed substance abuse recovery program and a 400-bed Residential Program. Professional services are provided by staff physicians, Advanced Practice Registered Nurses, OT, PT, RT, dieticians and social workers are augmented by community specialists, as well as, networking to local VA and major area hospitals when appropriate. By Statute, veterans who are able to pay in whole or in part for programs or services determined by the applicable fee schedule will receive a monthly bill for such services rendered. (CSG Sec. 27-108[c])
This program has adopted a rehabilitative model of care based on a definition developed by the noted Connecticut nurse theorist, Virginia A. Henderson (Army School of Nursing):
"To assist the individual, sick or well, in the performance of those activities contributing to health or its recovery or to a peaceful death that they would perform unaided if they had the strength, the will or knowledge. And, to do so in such a way as to help them gain independence as rapidly as possible."
This facility comes under the authority of the State of Connecticut and consists of Health Care, Residential and Rehabilitative Services. Eligibility requirements for the Residential and Rehabilitative Service Program and the Health Care Facility include:
· Any veteran discharged with other than a dishonorable discharge is eligible as defined by state statutes
· A current resident of the State of Connecticut
HEALTH CARE CENTER
SPECIALIZED PROGRAMS
The Veterans' Home at Rocky Hill features a 125 bed long term care facility. The health care facility has five units and offers specialty programs for dementia care, respite care, assisted living and hospice care. Applications are required in advance (including verification of military discharge). Room accommodations are scheduled as vacancies occur and most veterans reside in single or semi-private double rooms. Medicaid (Title XIX) or private payment is required. Billing statements are provided monthly. Billing rate is reviewed/revised annually. Rehabilitative and supportive services include:
Alzheimer's Unit
Hospice Program
Physical Medicine and Rehabilitation Services:
Occupational, Physical, Therapeutic, Recreational and Speech Therapy
Respite Care
Social Work
Alzheimer's Unit
The Special Care Unit is an 18-bed unit, which provides a safe, secure environment for ambulatory patients with dementia. Activity based care revolves around encouraging patients to participate in purposeful, meaningful activities, building on patient strengths and modifying activities to meet patient needs. Behavioral interventions include establishing routines, simplifying tasks, redirecting and providing environmental controls. Communication, coordination and cooperation with the health care team caregivers, family and patients are a crucial part of our Special Care Unit.
Hospice Program
Initiated in August 1994, this program provides for specialized medical, psychological and spiritual needs of terminally ill veterans and their families. Life expectancy is anticipated to be six (6) months or less.
Respite Care
This program offers scheduled temporary care to eligible veterans, who are receiving care in the home by family members or significant others. Advance arrangements must be made. Contact our Social Work Department at: 860-721-5884
Physical Medicine and Rehabilitation Services
Those with recent surgery, who need additional care before they are able to return to fully independent living, may use this program.
Physical therapy services are available to any resident veteran in need. The primary care physician or the consulting physiatrist completes an examination and prescribes the appropriate physical therapy. This can include such interventions as ultrasound, heat/ice, anodyne light therapy, whirlpool spinal integration, myofascial release, pre and post operative exercise programs, balance an gait assessments, functional assessments, wheelchair or other assistive device assessment, custom molded shoe inserts, prosthetic evaluation and prescription, home setting evaluations and patient and family education.
The Speech-Language Pathology Department evaluates and provides rehabilitative services to patients with communication disorders, including impairments in speech, language, voice, memory and cognition. Speech-Language Pathology services also evaluate and treat swallowing disorders and conduct Modified Barium Swallow studies.
The Social Work Department provide assistance to veterans and their families in adjusting to the Health Care setting. They provide casework services to help veterans deal with their feelings about their medical condition and long term care and to address issues of importance, which veterans identify. Social Workers provide education about Patients' Rights and are available to assist veterans in executing Advance Directives. Social Workers monitor veterans' decision making capacity with other team members and initiate applications for conservatorship, if indicated.
The Therapeutic Recreation Department provides recreational services on an individual or group basis to meet the social, physical, emotional and leisure needs of the patients. The purpose of the Department is to facilitate the development, maintenance and expression of a quality leisure lifestyle for individuals with physical, mental, emotional or social limitations and disabilities. The Department utilizes a therapeutic approach by providing interventions, leisure education and recreational opportunities as appropriate to the needs of the individual. Patients are referred by their physician/APRN, Chief of Physical Medicine or the physiatrist for evaluation. All patients in the Health Care Center are screened by the recreational therapist for their need for formal therapeutic intervention and their ability to participate in self-initiated activities offered daily.
RESIDENTIAL LIVING PROGRAM
The Veterans' Improvement Program (VIP)
The Residential and Rehabilitative Services Program of the Department of Veterans' Affairs Home in Rocky Hill features the Veterans' Improvement Program (VIP). The residential program provides eligible veterans with a continuum of rehabilitation designed to ultimately, return them to independent living in the community. Components include room and board, substance abuse treatment if appropriate, temporary employment, training and education, job placement and transitional living. To qualify for admission to the Residential and Rehabilitative Service Program, veterans must be ambulatory, require no attendant care, be able to feed and dress themselves, make their own bed, and walk some distance to the dining room.
Room and Board
VIP participants reside in the Residential and Rehabilitative Services (RRS) Living Centers facilities in Rocky Hill in a dormitory setting. Meals, clothing, medical care, social services, etc., are provided.
Substance Abuse Recovery Program
This is a 6 month long-term program designed to assist and support veterans as they progress from addiction to rehabilitation to independence and, finally, reintegration into the community. A clinical staff develops a program for each veteran. Participation in some level of treatment is required for veterans with a history of substance abuse. The nature and extent will vary with individual backgrounds and needs.
Employment
VIP participants will have the opportunity, if physically qualified, to participate in a compensated work therapy program. These positions pay minimum wage for jobs in health care, maintenance, food services and clerical fields. In addition to receiving an income, veterans gain valuable work experience.
Education and Training
The Veterans' Improvement Program (VIP) assists veterans in reaching vocational/educational goals. In an effort to assist veterans with deciding upon a vocational/educational direction, testing is provided with the assistance of the Connecticut Department of Labor.
Veterans are expected to participate in the training and education that is available to them via the joint efforts of the Department of Veterans' Affairs and a local community college. Courses and workshops are selected with the focus of supporting personal enhancement, increasing employment opportunities, and preparing veterans for re-entry into the community. Driver's Education courses are taught on the grounds at the Rocky Hill campus.
Job Placement
When a veteran is deemed ready for outside employment, assistance and counseling in resume preparation, interviewing and other job search skills are provided. Veteran job fairs and veteran job banks are conducted and a Vocational Rehabilitation Counseling Coordinator is available to assist with job placement.
Transitional Living
When a veteran has obtained outside employment, he or she is eligible to participate in the Transitional Living phase of the VIP. This is located in a separate building with private rooms and provides the veterans with the opportunity to become accustomed to independent living on a gradual basis.
Connecticut Veterans' Initiative
The "Connecticut Veterans' Initiative (CTVETS) is an innovative vocational program designed to provide creative educational and training opportunities to prepare veterans for future employment. Through a collaborative effort between the staff of the Connecticut Department of Veterans' Affairs and veterans, veterans will acquire the necessary skills to assist them in reintegrating into meaningful employment within the community.
The first training opportunity under this new program is the Staff Meal Service Program. CTVETS offers staff the opportunity to purchase lunch in the Main Dining Room of the facility. The proceeds from these meal purchases will be used to support the ongoing operation of this program, as well as, toward the creation of future training opportunities.
OFFICE OF ADVOCACY AND ASSISTANCE
The Office of Advocacy and Assistance is responsible for providing assistance to any veteran who served in the U.S. Armed Forces, as well as their eligible spouse and their eligible dependents.
Assistance will be provided in obtaining veterans' benefits available under federal, state and local laws. The State has authorized Veterans' Service Officers to aid in this process. These officers will assist in the following areas:
· Collecting and preparing data relating to benefits and services for veterans of all wars.
· Canvassing nursing homes to determine if veterans and/or spouses in residence are due benefits.
· Assisting in the establishment, preparation and presentation of claims pursuant to rights, benefits or privileges accruing to veterans.
· Cooperating with service organizations in disseminating information.
· Furnishing counsel to veterans concerning educational training, health, medical and rehabilitation.
· Representing veterans before the U.S. Department of Veterans Affairs (VA) concerning claims and benefits.
When a veteran thinks he/she is eligible for benefits they should seek assistance from:
· The nearest Connecticut Department of Veterans' Affairs (CT DVA) Office of Advocacy and Assistance located in each Congressional District (see pages 8-9). In addition to the five district offices, our agency staffs several satellite offices in other cities and towns on a monthly or bi-monthly basis. Check your local newspaper for information about the location, date and time the nearest satellite office will be open in your area.
AGENCY ADDRESS & TELEPHONE NUMBERS
State of Connecticut
Department of Veterans' Affairs
860-616-3600
Admitting Department
860-616-3705
Billing Department
860-616-3639
Residential & Rehabilitative Services
860-616-3803
Hospice Program/Respite Care
860-616-3703
CT Veterans' Cemetery
Middletown, CT
Bow Lane
Check with your Funeral Director or call 860-616-3688
Office of Advocacy and Assistance
Manager of Veterans' Advocacy and Assistance
Connecticut Department of Veterans' Affairs
Administration Building
287 West Street
Rocky Hill, Connecticut 06067
Directors Phone (860) 616-3682
Medals/Registry 860-616-3695
Military Documents: 860-616-3684
Veterans Services Supervisor
555 Willard Avenue
Newington, CT 06111
860-594-6604
860-667-1081 Facsimile
Office Hours are: Monday - Friday from 8:00 a.m. to 4:30 p.m.
State Veterans Advocacy Offices are located in Each Congressional District
First District
287 West Street
, Bldg. #7
Rocky Hill, CT 06067
860-616-3686
Second District
Norwich, CT 06360
860-887-9162
Third District
West Haven, CT 06516
203-931-0460
Fourth District
Bridgeport, CT 06604
203-336-2570Telephone
203-336-2569 Facsimile
Fifth District
Rowland State Government Center
55 West Main Street, Suite 140
Waterbury, CT 06702
203-805-6340 Telephone
203-805-6341 Facsimile
Connecticut

Recognized Periods of War
Spanish-American War
World War I (April 6, 1917 - November 11, 1918)
World War II (December 7, 1941 - December 31, 1946)
Korean Conflict (June 27, 1950 - January 31, 1955)
Vietnam

Conflict (February 28, 1961 - July 1, 1975)
Veterans who served in combat or combat support role during the following periods
Lebanon (July 1, 1958 - November 28, 1958) OR (Sept 29, 1982 - Mar. 20, 1984)
Grenada (Oct. 25, 1983 - Dec. 15, 1983)
Operation Ernest Will (July 24, 1987 - August 1, 1990)
Involving the escort of Kuwaiti oil tankers flying the United States flag in the Persian Gulf
Panama (Dec. 20, 1989 - Jan. 31, 1990)
Persian Gulf Era (Aug. 2, 1990 until a date prescribed by the President or law)
(includes Operations Desert Storm, Desert Shield, Enduring Freedom (Afghanistan) and Iraqi Freedom)
A period beginning on the date of any future Congressional declaration of war and ending on the date prescribed by Presidential proclamation or concurrent resolution of Congress.
Note: Benefits and eligibility requirements may change. If you have questions, please contact the appropriate agency.
GLOSSARY OF TERMS
CGS Connecticut General Statutes
CT DVA Connecticut Department of Veterans' Affairs
VA United States Department of Veterans Affairs
OA&A Office of Advocacy and Assistance
PA Public Act
Sec./Secs. Section or Sections
VSO Veterans' Service Organization
Your comments are welcome! Please mail them to:
The Office of the Commissioner
Connecticut Department of Veterans' Affairs
287 West Street
Rocky Hill, CT 06067-3902
Check out our website:
Content Last Modified on 4/26/2010 1:09:19 PM



Please click the Topsites symbols to vote for this site and to find other troop/veteran support sites:

This website is being worked on each day. Please check back often, as more pages will be added and more information placed on the pages that are here. If you have any questions, please feel free to contact me. If you wish to have information added, make corrections, have comments, or find a link that no longer works, please let me know.
THANK YOU!

Please visit me on my other websites:
Women of Ministry / Women of Faith www.WomenofMinistryWomenofFaith.com
Faith and Life Ministries www.FaithandLifeMinistriesInternational.com
On the websites of those I am affiliated with:
Patriot Guard Riders www.PatriotGuard.org
Connecticut Patriot Guard Riders www.ctpatriotguard.org
Missing In America Project www.MIAP.us
VA Voluntary Service http://www.volunteer.va.gov/
Military Ministry http://www.militaryministry.org/
Christian Military Fellowship http://cmf.com/
VFW National Home For Children http://www.vfwnationalhome.org/
Post #296 VFW Ladies Auxiliary www.vfwpost296ladiesaux.com
Marine Corps League Auxiliary http://mcldeptct.org/pages/mcl_ct_auxiliary.html
American Soldier Memorial Project http://groups.yahoo.com/group/AmericanSoldierMemorial
No Soldier Left Behind Memorial http://groups.yahoo.com/group/NoSoldierLeftBehindMemorial/
JESUS My Lord and Savior Church www.JesusMyLordandSaviorChurch.com
Men Walking With God www.MenWalkingWithGod.com/