FREE SHIPPING SUPPLIES
The USPS will provide free shipping supplies for those mailing packages to US Service Members.
The United States Postal Service has developed a Care Kit especially
designed for Service members and families. Call the Supplies
Fulfillment Services center at 1-800-527-1950 (say "Customer Service" to reach a 'live person') Supplies will be delivered to your front door!
Please ask for Care Kit #4. It contains the following items:
O-BOX4 ~ 5 EACH
O-BOX7 ~ 5 EACH
LABEL 106-A ~ 1 Roll of Tape
FORM 2976-A ~ 15 EACH
FORM 2976-E ~ 15 EACH
MILI-PAC ~ 5 EACH
LABEL 228 ~ 10 EACH
Special Packages
Every package can always use a little stuffed animal. Soldiers love to get them ~ they are warm and friendly ~ they remind soldiers of home ~ and they can be shared with the local children where our soldiers are stationed.
'Special Packages' can be sent for 'Special Days' Here are some examples:
BIRTHDAYS
Send a Birthday Party in a box! There are recipes for 'cakes in a jar' ~ don't forget the candles!!! Make a tape of your voice ~ send pictures of family at home ~ make a video ~ don't forget to sing 'Happy Birthday'!!! Pack enough joyous items for your loved one and others that will be there ~ party hats lift moral, noise makers, even decorations to share!! Don't forget the balloons ~ cards from friends (especially the children in the family) ~ special birthday poems ~ coupons for the ice cream shoppe when your loved one gets home!!! Silk flowers will be wonderful for the lady soldiers ~ party shoppes will have something special for everyone!!
VALENTINE'S DAY
Valentine's will be a wonderful day for a 'special box' ~ get those heart decorations, cards, streamers ~ you name it, everyone will find joy in sending and in receiving a box for a day of love!! Candy hearts with the special messages ~ poems and pictures ~ special Valentine's 'I love you' treasures found near the check outs at stores! Make a happy day, no matter how far away someone is.
CHRISTMAS
What better day to be reminded of the warmth, love, and care of home!! There are so many things that can be given in the special Christmas box. Christmas Stockings are wonderful for soldiers to be able to hang around them! And don't forget the tree!! There are many that come in a minature size (some even coming apart so they can be mailed in a smaller package) ~ and all need those 'special decorations'!!! Christmas CDs and DVDs, battery operated toys (don't forget the batteries) ~ just make sure there is enough 'love and care' to be shared with everyone!!!

You get the idea ~ what kind of 'Special Packages' can you come up with for your special soldier and those who are serving with him or her? Every family has their own special days!
PLEASE REMEMBER WHEN MAILING
Mail must be addressed to a specific soldier ~ mail to 'any soldier' is no longer accepted due to security reasons.

Use the service member's full name (with or without rank or rating) ~ their military organization or unit ~ and the APO or FPO address.

Do not include the country name where your soldier is located in any part of the mailing address.

Check with your soldier for any restrictions placed on box size or weight that may have been put in place by their unit commander.

There are Military ZIP Code restrictions in place, please always check with the U.S. Postal Service for this information ~ all overseas military ZIP Code restrictions are recorded on their computer terminals and also published in their Postal Bulletin.

The cost of mailing to your soldier with an APO or FPO address will be charged to you at the same cost as that of the present rate for domestic mail.

APO stands for Army/Air Force Post Office and FPO stands for Fleet Post Office ~ mail to your overseas soldier routed through an APO or FPO address is processed through the MPSA, which stands for Military Postal Service Agency.

Many APO and FPO ZIP code locations require a custom declaration form to be attached to the package ~ these can be picked up at your local U.S. Post Office.

There are specific designated overseas locations designated by the Department of Defense (DOD) that allow free postage for those deployed to the area ~ ask your soldiers if they are in a location where they can mail things home without cost to them.

The U.S. Postal Service will provide you will mailing boxes, custom forms, and priority mail tape at no cost ~ you can even request that these items be delivered to your home without any charge to you.

If you do not use the flat rate boxes which the U.S. Postal Service will provide to you, make sure that if your box has writing, pictures, and other things on it that you cover them so that they do not show when the box is ready to be mailed.

Always use tape (preferably clear 2 inch tape - or brown tape) and not string, twine, or cord to hold the packages closed.

Use bubble wrap and/or other materials to keep items packed tightly and not moving around within the box.

Answers to other questions you may have can be found online by going to the website for the U. S. Postal Service at: http://www.usps.com/supportingourtroops/ ~ by calling or visiting your local Post Office ~ or by phoning 1-800-ASK-USPS for the US Postal Service or 1-800-810-6098 for the Military Postal Service Agency.

Please remember to place liquids in plastic bags which seal tight.

Please do not send items in glass bottles

Please separate food and other items (shampoo, hand sanitizer, etc.) well for your soldier's well being.

Please do not send chocolate or other foods that will melt, as the temperatures can be extremely high where some soldiers are stationed or where some of the packages will be held.

Don't leave batteries inside of items ~ put them in the box separately ~ items can 'start' during travel if batteries are already inserted into items.

Phone cards 'can' be a good idea ~ however, you must have specific cards. The best place to purchase phone cards that will work for your soldier would be at a military base PX.

Every country has restrictions on incoming mail ~ prohibited in the countries where our service members are serving in OIF and OEF are: pork or pork by-products, obscene items or articles (pictures, cards, films, books, etc.), nude or semi-nude pornographic material, unauthorized political material, and bulk quantities of faith materials (unless intended for the personal use of the addressee).
Packages of Love -- WHAT TO SEND
Food Items
Cereals: sugared cereals that can be eaten as a snack or out of the box if milk is not available; individual packets of hot cereal
Gum, Lifesavers, Mints, Pez Candies, Lollipops: individually wrapped or small packages are best
Fruit: dried fruit packages; individual serving size of caned fruit (metal cans, especially with snap open lids)
Nuts, Sunflower Seeds, Peanuts, Pretzels, Trail Mix (without chocolate due to the heat)
Power Bars, Protein Bars, Nutritional Bars, Granola Bars, Cereal Bars, Pop Tarts
Beef Jerky, Beef Summer Sausage (non-perishable; labeled USDA Beef)
Crackers, Snack Mixes, Micro-wave Popcorn
Potato Chips, Cheese Curls, Pretzels, Popcorn
Ramen Noodles, Cup-O-Noodles, Soup in a Cup
Spaghetti, Macaroni, Ravioli: individual metal cans with snap open are best
Tuna Lunch Kits
Canned Tuna, Sardines, Spam, Hot Dogs
Sauces: individual packets of ketchup, mustard, relish, hot sauce, salsa
Seasoning Salts, Flavoring Salts, Peppers
Cheese Dips
Pudding Cups
Cookies and Brownies
Cupcakes, Honey Buns, or Individually wrapped sweet snacks
Cakes in a Jar
Sugar and Sugar Substitutes: individual packets
Ground Coffee, Instant Coffee, Coffee Bags, Coffee Drink Powder
Hot Coco Mix: cans or individual packets
Tea: tea bags and/or powdered
Cold Drink Mixes: cans or individual packets of powdered drink mixes
Creamer Packets
Clothing Items
Socks: cotton or wool (black or white to be worn under black)

T-shirts: white (or Olive Green for Marines)

Cotton Underware Bottoms: male or female variety

Long Underware (for winter months)

Stocking Caps (keep with dark colors)

Helmet Liners (keep with dark colors)

72 inch Bootlaces (brown or tan)
Hygiene and Personal Care Items
Toothbrushes and Toothpaste

Dental Floss

Toilette Paper, Paper Towels, Tissues

Soap

Comb and Brush

Emery Boards, Nail Files, Nail Clippers, Tweezers

Deodorant

Eye Drops for Dry Eye Relief

Contact Lens Cleaning Solutions

Eyeglass Wipes

Chapstick, Blistex, Lip Balm

Q-tips and Cotton Balls

Baby Wipes

Cough Drops

Sunblock

Flee Collars (for ankles in summer)

Baby Powder, Medicated Powder, Foot Powder

Oder Eaters and Boot Liners

Shampoo and Conditioners

Body Lotions

Body Wash

Shaving lotion (nothing aerosol)

Disposable Razors

Mouthwash (without alcohol)

Hand Sanitizing Gels

Instant Hand Warmers (disposable)
Supply Items
Pens and Pencils

Paper, Pads, Journals

Envelopes (various sizes)

Greeting Cards to Send Back Home

Scotch Tape, Packing Tape, Duct Tape, Electrical Tape

Super Glue, Paper Glue

Disposable Cameras

Batteries

Deck of Cards

Hand Held Travel Games

Crossword Puzzle Books, Game Books, Puzzle Books

Reading Materials (magazines, books, booklets)

Hacky Sack, Tennis Balls, Inflatable Beach Balls

Movie DVDs, Music CDs

Portable DVD and/or DC Players

Pillows

Sheets and Pillow Cases

Blankets (winter time)

Leatherman All-in-One Tool Item

Plastic Silverware, Plastic Cups, Paper Dishes

Straws, Stir Sticks for drinks

Sunglasses
Care Items
Pictures From Home

Letters From Home

Drawings From Young Children

Cards From Family and Friends

Local Newspapers From Home

Phone Cards
For The Ladies Items
Feminine Hygiene Products

Perfume Sprays, Body Splash

Lady's Shaving Products

Lady's Hair Care Products

Face Cream
Packing With A THEME
FROM:
Blue Star Mothers Blog http://nhbluestarmothers.blogspot.com/2009/10/care-package-themes.html
Blue Star Mothers of NH http://www.bluestarmothersofnh.org/
Thank you Katy S. These are great ideas!

"Surviving the Sandstorms" - Eye wash; Nasal spray; Chapstick; Bandana;
Goggles/Sunglasses

"Laundry Load" - Laundry soap (`sample size' or Tide tablets kind) to pack in with their clothes in case there are no washer/dryers; Fabric softener sheets; clean socks and undershirts; Febreeze

"Lotta Java" - Tea; Cocoa; Coffee singles; creamer; sugar; International Coffee tins; cookies for dunking in coffee

"Thanks a Million!!" - Things that may "seem" expensive. Ex: Grey Poupon; electronic game of "Who wants to be a Millionaire?"

"Hang in There!" - Stuffed animal monkey; Banana bread; Banana chips; Banana pudding (the kind that doesn't have to be refrigerated); Monkey's in a Barrel game; card with a monkey on it

"A Day at the Beach!" - Sunscreen; beach towel; beach snacks; flip flop sandals (shower shoes); aloe vera gel

"Medicine Cabinet" - Aspirin; band-aids; Neosporin cream; A&D ointment; cold medicine; alka seltzer; Rolaids; etc

"Staying Healthy" - Nutrition/health bars (ex: Powerbar; Tigers Milk; Myoplex); vitamins; Nutri-grain bars; Gatorade or other sports drink (to stay hydrated)

"MRE/Mess Hall Survival Kit" - Restaurant size condiment packs of: BBQ sauce, mustard, ketchup, mayo, relish, salt. Pepper, taco sauce, ranch, cheese in a can dip, etc

"Correspondence Carton" - Notebook paper; stationery; pens; pencils; stickers (who knows they may even play with these!!); envelopes, address book (filled out already of course); camera (with a note to send back once it is full)

"Action Hero's" - Powerbars; squirt guns; Red Bull drinks; small Army figurines; comic books; Gatorade; Red Bull drinks; etc

"To Be A Kid Again" - Silly string; bubbles; small bouncy balls; hacky sacks; brain teaser toys (rubix cube, etc); deck of cards; dominoes; slinky, Frisbee's; Pez w/ dispenser; Nerf balls; sand box toys (pail, small shovel, etc)

"Bathroom in a Box" - TOILET PAPER!!! (the soft stuff); razor refills; foot powder; bars of soap; fresh, clean, soft washcloth; travel size shampoo/conditioner; toothpaste; toothbrush; etc

"Ruck Sack Snack Pack" - Packed full of your loved one's favorite snacks the possibilities are endless. Doritos; M&M's; nuts; chips; dips; crackers; jelly beans; beef jerky; gum; etc

"Breakfast on the GO" - Nutrigrain bars; instant oatmeal cups; small boxes of cereal; pop tarts; Hostess donuts: Otis Spunk Meyer muffins; cocoa; coffee; Tang

"Tube O Tasties" - Just as something different send a package in a tube instead of a square box. Make sure the parameters are acceptable though.

"Stress Reliever" - Back scratcher; bubble wrap; yo-yo's; bubbles; squeezy tension ball

"Sloppy Kisses" - Since we know chocolate melts over there, send a bunch of Hershey's kisses. Bound to be "sloppy kisses"!

"I'm Nuts About You" - Peanuts; cashews; pistachios; peanut butter cookies; any candy or cookies with nuts in them; Nutter Butter's; Peanut Lover's Chex mix; Fiddle Faddle with peanuts

"Rock On" or "Charlie ROCK" - Pop rocks; music cd's

"Chili Today, Hot Tamale" - Hot tamales (candy); small cans of chili; red pepper flakes (like the ones at pizza parlors); salsa sunflower seeds; Cajun flavor Pringles; Spicy chex mix; Boston red hots; peppered beef jerky; taco bell hot sauce packets; Extreme Doritos; chili powder; nacho cheese sauce in a can; Jalape Ritz; Tums/Rolaids

"And this little piggy went to the sandbox" - (Foot care kit)- foot powder; Dr. Scholl's boot inserts; foot lotion; foot file; fresh, clean socks; toe nail clippers; scrub brush; odor eater balls for shoes/boots; foot soaks (either include a small bucket or large Ziploc bags to soak feet it)

"How do you eat your OREOS??!!" - Regular Oreos; peanut butter Oreos; double stuff Oreos; low fat Oreos; chocolate filled Oreos; chocolate covered Oreos; holiday Oreos

"Muchas Gracias¦Nachos Supreme" - Doritos &/or Fritos &/or any corn tortilla chips; Mexican Velveeta; salsa (wrapped in bubble wrap); small can of olives (don't forget the can opener); bean dip; nacho cheese dip; small can of green chilies; jar of jalapenos (wrapped in bubble wrap); taco seasoning; small paper plates or bowls (so they can make their nachos); taco sauce (especially easy are those condiment packets from Taco Bell); You could also send the sauces from the various Mexican dinner kits (they also have tortilla's in those dinner kits that are sealed so they would probably get there without molding or drying out); Taco Bell Nacho Supreme kit

"Sweet Tooth" - Nerds; Gummy Bears; Laffy Taffy; Bubble Gum; Tootsie Rolls; Lolli pops; (any candy that won't melt)

"Pamper Party" (for females) - Feminine hygiene products; shampoo/conditioner; hair barrettes and scrunchies (same color as their hair); facial scrub &/or soap; facial mask; lotion; shower gel; razors; facial moisturizer; tweezers; nail care kit; toner; special facial products (alpha hydroxy; eye cream; etc)

"Congrats on your promotion" - Congratulation party favors; all your loved ones favorites snacks; sparkled cider (wrapped in bubble wrap of course); etc.

"For the Fisherman" - Goldfish crackers; tuna pouches; canned smoked salmon; cans of sardines; gummy worms; Go Fish card game; Field & Streammagazine; electronic fishing rod game; Sponge Bob Square Pants stuffed toy; fishing game toy (made by several different toy companies. Has a small fishing pole with a magnet on the end. Fish have magnets on their mouths)

"Say CHEEEESE!" - Disposable cameras; cheese dip; Doritos; Cheetos; Cheese nips; Better Cheddars; Velveeta

"Kick Back & Relax" - Dominoes; playing cards; magazines; books; music cd's; crossword puzzles; jigsaw puzzles; word searches; hand held electronic games; squirt guns; water balloons; bubbles; hacky sacks; Nerf balls; board games (Axis & Allies, Clue, Trivial Pursuit, etc)

"Christmas in July" - Wrap everything in Christmas wrapping paper; peppermint flavored hard candies

"Italian Stallion" - Italian cheese Ghardetto's; Pizza-licious Pringles; Pepperoni pizza Combo's; small Boboli pizza bread; pizza sauce (for dipping Boboli); canned Ravioli, spaghetti, lasagna, etc

"American Classics" - Pez with dispensers; Cracker Jacks; Lifesavers; Necco Wafers; Pop Rocks; Nerds; Good & Plenty; Candy Necklaces; Candy cigarettes

"Deployed on Thanksgiving" - Canned turkey; instant mashed potato cups; hard breadsticks; gravy in a jar (wrapped in bubble wrap); Hostess apple pies; small can of corn (or other veggie); something special to cheer them up on Thanksgiving (pictures from home; magazines; tape recorded tape; small scrapbook; etc)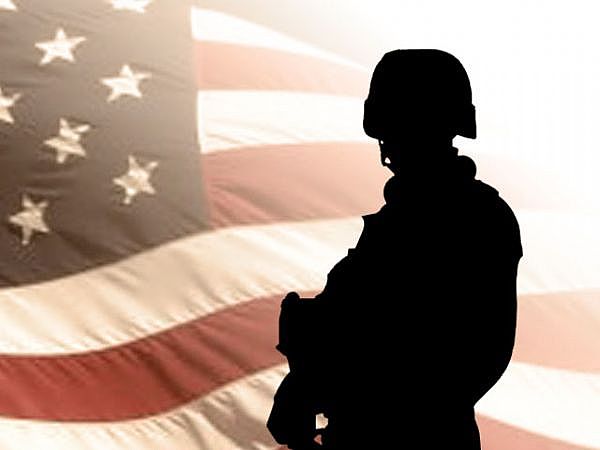 What Time Is It Where Your Hero Is Stationed?
FOR MILITARY STATIONED IN: CUBA
FOR MILITARY STATIONED IN: COLUMBIA
FOR MILITARY STATIONED IN: GREENLAND
FOR MILITARY STATIONED IN: UNITED KINGDOM or PORTUGAL
FOR MILITARY STATIONED IN: GERMANY, SPAIN, ITALY, KOSOVO, or THE NETHERLANDS
FOR MILITARY STATIONED IN: ISRAEL, TURKEY, GREECE, or BULGARIA
FOR MILITARY STATIONED IN: IRAQ, KUWAIT, BAHRAIN, or DJIBOUTI
FOR MILITARY STATIONED IN: AFGHANISTAN
FOR MILITARY STATIONED IN: KYRGYZSTAN and BRITISH INDIAN OCEAN TERRITORY
FOR MILITARY STATIONED IN: JAPAN or SOUTH KOREA
FOR MILITARY STATIONED IN: GUAM
FOR MILITARY STATIONED IN: AUSTRALIA
What Is The Weather Where Your Hero Is Stationed?
Weather: Bases in BULGARIA
National Center for Post-Traumatic Stress Disorder
,
Department of Veterans Affairs
Coping When a Family Member Has Been Called to War
A National Center for PTSD Fact Sheet
by Julia Whealin, Ph.D. & Ilona Pivar, Ph.D.
When a family member goes to war, the impact upon those left at home can be daunting. There is often tremendous uncertainty about the dangers that exist where the loved one is being deployed and about when he or she will return. Concerns may be intensified as TV news programs emphasize threats, such as chemical or biological warfare, scud missile attack, and environmental destruction. In addition to having to adjust to the loved one's absence, the families of those who have been deployed may live in constant fear of harm to their loved one.
The Emotional Cycle of Deployment
When a loved one is deployed, fluctuating emotions such as pride, anger, fear, and bitterness can add to the distress of uncertainty. Various emotions continue during the person's deployment, based upon changes the family encounters as they adjust to the departure and absence of their family member. The following is a typical cycle of emotions:
· The cycle begins with a short period of intense emotions, such as fear and anger, when news of deployment is released to the family.
· As departure grows closer, a period of detachment and withdrawal may occur. In preparation for the physical separation, family members may experience intense emotions.
· A period of sadness, loneliness, and tension begins at the time of departure; this can last several weeks or longer.
· Following the first weeks of deployment, families begin to adjust to a new routine without the deployed service member.
· As the end of the deployment period draws near, tension continues as the family anticipates changes related to the return of the service member.
When Families Have Difficulties
Deployment will be a challenging time for family members who are left behind:
· In addition to patriotism and pride, feelings of fear and anger are also common. The mixture of these feelings may be confusing, particularly for children.
· If a family already has difficulty communicating with one another, such problems may worsen during times of stress, and add strain to the family.
· Those deployed may downplay the potential for danger in order to protect the family from excessive worry, which can make family members feel their feelings of fear are being invalidated.
When there is an impending crisis such as a war deployment, some families may need to be become more aware of their style of relating to and supporting each other.
· Emotions can run high during the deployment, and people can turn fear, anger, and other emotions against those they care for the most.
· When certain family members, particularly children, do express their fear or anger, families should not view these feelings as too sensitive or as an annoyance. Instead, realize that those feelings may be emotions that everyone shares, but perhaps not everyone has acknowledged those feelings yet.
· Alternatively, it is possible that members will feel as though their emotions are numb during the time before a departure. This is because these individuals may be preparing emotionally for the separation from the family; it does not mean these family members don't care. Sometimes the stronger the numbing, the stronger the emotions underlying the feelings.
Fear of the Unknown
Communication with the deployed family member during war may be minimal. When the family knows little about where the service member is being deployed, they may try to obtain any information they can about that area of the world. Often, family members will turn to the media for this information. When families do this, they may be faced with media speculation that emphasizes frightening commentary and images. Online discussion groups can also be a source of unreliable information that creates needless distress. Learn what you can about the issues from trustworthy resources, such as public libraries and published books. Put the risk in proportion so that you are in a better position to think realistically. For example, remind yourself that even though you hear regularly about deaths in the military, the vast majority of deployed troops are not harmed.
Changes in Family Structure
A spouse left at home during deployment will be faced with work tasks that s/he may be unfamiliar with. Juggling finances, lawn care, car and home repair, cooking, and raising children can lead to stress overload and exhaustion. Families that are flexible regarding roles and responsibilities are better able to adapt to deployment stresses. It's important for family members to support each other in these new responsibilities and to get outside help as much as possible. Your military contingency officer and your employee assistance program can provide you with childcare referrals, including before- and after-school programs and in-home care.
Special Concerns When the Primary Caretaker Is Deployed
Many more women are now participating in war-related deployments. During Operation Desert Shield/Storm, more than 40,000 women were deployed, thousands of them mothers with dependent children. Research on work-family conflict among active duty women indicates:
· The struggle between work and family duties is a source of parenting distress.
· Women who were supported by their husbands in their marital and parenting roles had fewer work-family conflicts, less distress, or less depression.
· Families that are flexible regarding roles and responsibilities are better able to adapt to deployment stresses.
· Getting information about difficult issues, such as separation anxiety, discipline, raising adolescents, and sibling rivalry, may help make care easier.
Special Concerns for Reservists
Reservists have added concerns pertaining to the families and jobs left behind. In some cases, military deployment can create financial hardships due to a loss of income. Sometimes the household financial manager is the one who is deployed and the remaining head of the household is left to manage the finances, perhaps without much practice. The government has developed many services and programs to assist you and your family with these challenges during the predeployment, deployment, and reunification stages. There are groups that can help with the development of family emergency plans, family care plans, and personal financial management.
Suggestions for Families of Those Going to War
The following are suggestions to help you manage the stress of having a family member deployed for war-related duties:
1. Take time to listen to each other. Know that deployment will be a painful and frightening time, particularly for children. Spend time listening to family members without judging or criticizing what they say. People may need to just express themselves during this time. The more family members can communicate with one another, the less long-term strain there will be on the family.
2. Limit exposure to news media programs. Families should minimize exposure to anxiety-arousing media related to the war. News programs often emphasize fearful content and frightening images to create a "story." Watching a lot of TV news programs, for example, can create needless distress. When children worry about war, let them know that the war is far away. Acknowledge children's fears, and let them know that parents, teachers, and police are here to protect them.
3. Remember the deployed member is still a part of the family. Find ways to keep a symbolic representation of the deployed member visible to the family. Keep photographs of your loved one in prominent locations. Get children's help in keeping a family journal of each day's events for the deployed member to look at when he or she returns.
4. Understand feelings. Emotions such as fear, anger, and feeling "numb" are normal and common reactions to stress. Family members need to make sure these emotions aren't turned against one another in frustration. It will help family members manage tension if you share feelings, recognize that they are normal, and realize that most family members feel the same way.
5. Spend time with people. Coping with stressful events is easier when in the company of caring friends. Ask for support from your family, friends, church, or other community group.
6. Join or develop support groups. Forming support groups for the spouses of deployed military personnel helps spouses cope with separation from their loved ones. Peer-support groups, led by spouses of deployed service members, can be a tremendous aid to family functioning. Spouses can share ideas with each other, trade childcare or other responsibilities, and encourage each other if they are feeling taxed.
7. Keep up routines. Try to stick to everyday routines. Familiar habits can be very comforting.
8. Take time out for fun. Don't forget to do things that feel good to you. Take a walk, spend time with your pets, or play a game you enjoy.
9. Help others. It is beneficial for everyone to find ways you and your family can productively channel energy. Helping other families and organizing neighborhood support groups or outings can help everyone involved.
10. Self-care. The more emotionally nurturing and stable the remaining caretaker is, the less stress the children will feel. However, trying to "do it all" can lead to exhaustion. Signs of caregiver stress include feeling as though you are unable to cope, feeling constantly exhausted, or feeling as though you no longer care about anything. It is especially important for caretakers to devote time to themselves, exercise, and get plenty of rest.
11. Get professional help if needed. When stress becomes overwhelming, don't be afraid to seek professional help. Ongoing difficulties such as exhaustion, apathy, worry, sleeplessness, bad dreams, irritability, or anger-outbursts warrant the attention of a professional counselor. The military employment assistance program provides free counseling for family members impacted by the stress of deployment. Contingency planning personnel are available on bases around the country to help families handle stress related to deployment.
12. Use military outreach programs. Military outreach programs are in place to help families prevent social isolation. Interventions for military families are especially important for younger families and those without a prior history of deployments. Group leaders are trained to (1) assist in the grief process that a family goes through when a spouse is deployed, (2) teach coping skills to deal with indefinite separations, and (3) help spouses plan a family reunion.
Conclusion
War brings about difficult stressors for families of deployed service members. Mixed feelings about the deployment are common, and emotions tend to fluctuate over the course of the deployment. It is most important to take added steps during this time to take care of yourself and your family. Also, seek help from others around you who will understand, including friends, family members, or other families who have a member deployed.
---
Related Fact Sheets
Information about the course of bereavement, the treatment of bereaved individuals, and complications of bereavement
Talking with children about war
How do children understand what war means? How can adults best address the concerns of children?
The effect of PTSD on families
Provides information about the effects of PTSD on family members, and how to cope with the effects
How traumatic stress reactions can affect families
Web site links
Family Readiness Groups (FRGs)
The Army recognizes that helping families is its moral obligation and in its best interest. Family Readiness Groups (FRGs) are an organization of officers, enlisted soldiers, civilians, and family members who volunteer to provide mutual social and emotional support, outreach services, and information to their fellow soldiers and family members in a local area. For information contact your unit, or if you need help in locating family assistance, contact the Army-wide Family Liaison Office or call toll-free 1-800-833-6622.
Selected References
Black, W. G. (1993). Military-induced family separation: A stress reduction intervention. Social Work, 38, 273–280.
Gimbel, C., & Booth, A. (1994). Why does military combat experience adversely affect marital relations? Journal of Marriage and Family, 56, 691–703.
Pincus, S. H., House, R., Christenson, J., & Adler, L. E. (2001). The emotional cycle of deployment: A military family perspective. U.S. Army Medical Department Journal, 4/5/6, 15–23.
Van Breda, A. D. (1999). Developing resilience to routine separations: An occupational social work intervention. The Journal of Contemporary Human Services, 80, 597–605.
Vinokur, A. D., Pierce, P. F., & Buck, C. L. (1999). Work-family conflicts of women in the Air force: Their influence on mental health and functioning. Journal of Organizational Behavior, 20, 865–878.
GOT YOUR BACK
by Autumn Parker
I am a small and precious child, my dad's been sent to fight.
The only place I'll see his face is in my dreams at night.
He will be gone too many days for my young mind to keep track.
I may be sad, but I am proud.
My daddy's got your back.


I am a caring mother, my son has gone to war.
My mind is filled with worries that I have never known before.
Everyday I try to keep my thoughts from turning black.
I may be scared, but I am proud.
My son has got your back.


I am a strong and loving wife, with a husband soon to go.
There are times I'm terrified in a way most never know.
I bite my lip, and force a smile as I watch my husband pack.
My heart may break, but I am proud.
My husband's got your back.


I am a Soldier, serving proudly... standing tall.
I fight for freedom, yours and mine, by answering this call.
I do my job while knowing, the thanks it sometimes lacks.
Say a prayer that I'll come home,
IT'S ME WHO'S GOT YOUR BACK!!!
FOREVER CHANGED -- Military families are urged to face facts:
Soldiers will be different when they return.
Story here... http://www.boston.com/
news/local/articles/2006/08/27/forever_changed/
Story below:
---------------
Forever changed
Military families are urged to face facts: Soldiers will be different when they return

By Peter Schworm, Globe Staff

Cathy Carney dreams of her husband's return from Iraq in loving detail. He steps through a door, and she runs toward him, leaping into his arms for a deep kiss and tearful embrace. He doesn't say much, just ``Hi, Cath," but smiles ear to ear, the way he did on their wedding day. All around them, mothers are hugging their sons, and fathers are scooping up daughters, but she sees only him. She clings to him and, for the longest time, doesn't let go.

During Jack Carney's year long deployment in Iraq, she has replayed the scene in her mind over and over again. She turns to it when she misses him the most, even if it sometimes makes her miss him more.

But, at a recent meeting of a family readiness group at an Army Reserve Center in Brockton, a program trainer cautioned against such idyllic images of soldiers' homecomings. After the initial joy of the reunion, reservists and their families often struggle to pick up the threads of their shared lives, he warned. Many soldiers returning from war experience a rocky transition to civilian life, and that strain can permeate entire families. Couples, in particular, find it hard to regain their footing, and shouldn't be disappointed if the old magic doesn't return overnight.

``Don't expect perfect in the reunion process," said Richard Croucher, the director of family programs for the 94th Regional Readiness Command, which oversees readiness groups across New England. ``To think you're both going to continue just the way you were, it's not going to happen. You're both different people."

Family readiness groups are volunteer support networks for relatives of service members who typically meet monthly to share experiences and advice, both on coping with soldiers' absences and preparing for their return.

The Brockton group is affiliated with the Army Reserve's 220th Transportation Company, a unit based in Keene, N.H., that was deployed to Iraq a year ago. The unit is poised to return home from Iraq soon, possibly within two weeks, and relatives are counting the days until the homecoming.

The hardships military families endure during deployment receive more attention, but the difficulties they encounter when soldiers return are often just as profound, military and civilian counselors say. Taken together, the toll of the wars in Afghanistan and Iraq are potentially causing ``secondary trauma" for millions of Americans on the home front, said Kenneth Reich , codirector of a group of volunteer therapists called SOFAR that has partnered with the Army Reserve to counsel families of several reserve units, including the 220th.

``The scope is staggering," said Reich, president of the Psychoanalytic Couple and Family Institute of New England, SOFAR's umbrella organization. ``There's a real ripple effect on the families."

Reich started SOFAR -- it stands for Strategic Outreach to Families of All Reservists -- last year after extensive negotiations with the military, and is now coordinating with groups of mental health professionals across the country to broaden the effort. SOFAR, whose members usually meet with small groups of reservists' relatives, including children, is scheduled to begin working with the Massachusetts National Guard in October, and is also developing a program to train teachers to help children of men and women in the services.

With so many combat soldiers returning from Iraq with serious psychological problems, millions of their loved ones are dealing with the repercussions. Reich said he is struck by the depth of military families' resilience, but also of their hardships. ``The tail of trauma is a long one," he said.

Croucher and Reich said there is a growing recognition that military families, particularly those of reservists, need counseling before and during soldiers' return to ease the often-jarring reentry to their former lives. A National Military Family Association survey released in March found that military families experience high levels of anxiety, fatigue, and stress, and called for increased assistance to help families adjust after deployments.

Jaine Darwin, a Cambridge psychoanalyst and SOFAR codirector, said that while the public commonly perceives soldiers' returns as ``VE Day in Times Square," the post deployment transition is usually daunting.

Essentially, a new father or mother is coming home to a family that has also changed, she said. ``You can't take someone whose life has been in constant danger, drop them back home, and expect everything to be rosy right away."

Darwin said that families' daily exposure to intense stress -- the nightmares, erratic behavior, and emotional distance -- can be traumatizing, and hopes that counseling families will help prevent soldiers' children from incurring ``intergenerational trauma." SOFAR plans to continue counseling family members for several months after units have returned.

Mel Tapper , the returning combat veteran coordinator for the Boston area, who also works with National Guard readiness groups, said that families who pray each day for their soldier's safe return find it hard to think of anything beyond that point.

``But, after the initial euphoria, you have to deal with the reality," he said.

Matt Cary , president of the Washington-based advocacy group, Veterans and Military Families for Progress, said he is lobbying for expanded services for military families after deployment, noting high divorce rates among military couples.

Nancy Lessin , a Boston resident who cofounded Military Families Speak Out, which opposes the war, said that reunions are invariably bittersweet because soldiers return fundamentally changed.

``No one comes back from this war safe and sound," she said. ``Our loved ones who left do not come back."

In Brockton, a strong kinship pervades the room at the Army Reserve Center as members share smiles, empathetic looks, and nervous laughs. No one mentions the war, except to ask how a loved one is doing, and whether they've been able to get through on the phone. They want nothing more than to have their spouses and children safely beside them again, but they understand that reconnecting will take time.

``When they get back, it's wonderful, but everything's changed," said Lillian Connolly , the wife of an Army staff sergeant, Joseph Connolly Jr., and the readiness group leader. ``They don't know what the kids eat, what their bedtime is. You adjust to them being gone and suddenly it's, `` `Hi, honey, I'm home.' "

SOFAR and the group plan to keep meeting after the unit returns. When the unit returned from its first tour, families felt unprepared to handle the anxiety, paranoia, and restlessness many soldiers experienced. This time, relatives believe they will be able to spot the warning signs and have fewer illusions that their lives will resume without a hitch.

Connolly said members started preparing for the unit's return ``as soon as they left," to minimize the readjustment, and Croucher, who suffered post traumatic stress disorder after serving in Vietnam, counsels patience.

``It takes at least as long as the deployment for you both to get your nervous system back to normal," Croucher told the group. Many soldiers return home wary and withdrawn, hesitant to show affection, he said.

``They're still soldiers," he said. ``They're not husbands and parents yet."

Carney, a 44-year-old Canton resident, said she is relieved the group will continue its meetings, and that she has tried to remain ``cautious about my expectations" despite her excitement that a year that has ``felt like five" is nearly over.

As the meeting wrapped up, Croucher urged the group to call if they see signs of erratic behavior.

``Only time will bring your soldier back to you. Remember that."


Peter Schworm can be reached at schworm@globe.com .
TOBY KEITH
Toby Keith is an American music entertainer who has made numerous visits to the Middle East to encourage and entertain our troops who are serving in the War on Terror. He has recorded songs giving our military honor and support and he has given of himself to let them know how much their service means to our country.
Toby has been quoted as saying, "My father was a soldier. He taught his kids to respect veterans. It's that respect and the thank-you that we have a military that's in place and ready to defend our nation; our freedom."
Thank you, Toby, for caring what our men and women are doing for our freedoms and for visiting them in the front line War Zone, on American battleships, stateside, and in our military bases throughout the world.
My son Jim was one of Toby's body guards on one of his trips to Iraq to visit with the front line soldiers serving there.



Please click the Topsites symbols to vote for this site and to find other troop/veteran support sites:

This website is being worked on each day. Please check back often, as more pages will be added and more information placed on the pages that are here. If you have any questions, please feel free to contact me. If you wish to have information added, make corrections, have comments, or find a link that no longer works, please let me know.
THANK YOU!

Please visit me on my other websites:
Women of Ministry / Women of Faith www.WomenofMinistryWomenofFaith.com
Faith and Life Ministries www.FaithandLifeMinistriesInternational.com
On the websites of those I am affiliated with:
Patriot Guard Riders www.PatriotGuard.org
Connecticut Patriot Guard Riders www.ctpatriotguard.org
Missing In America Project www.MIAP.us
VA Voluntary Service http://www.volunteer.va.gov/
Military Ministry http://www.militaryministry.org/
Christian Military Fellowship http://cmf.com/
VFW National Home For Children http://www.vfwnationalhome.org/
Post #296 VFW Ladies Auxiliary www.vfwpost296ladiesaux.com
Marine Corps League Auxiliary http://mcldeptct.org/pages/mcl_ct_auxiliary.html
American Soldier Memorial Project http://groups.yahoo.com/group/AmericanSoldierMemorial
No Soldier Left Behind Memorial http://groups.yahoo.com/group/NoSoldierLeftBehindMemorial/
JESUS My Lord and Savior Church www.JesusMyLordandSaviorChurch.com
Men Walking With God www.MenWalkingWithGod.com/