MOVIE SITE -- GLADIATOR AMERICAN STYLE

A TRIBUTE TO OUR TROOPS!!
Please visit this site!! They are establishing tribute pages for our military men and women!!! You can post to the site if you would like to send a message to a person in the military -- or you may post your own site so that others can send a message to your loved one who is serving!! This is a wonderful thing to encourage our troops!!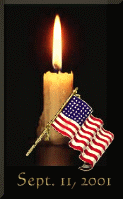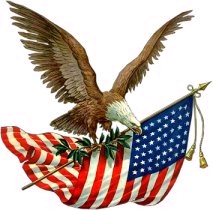 Please go to the 'Our Troops' message board (here on this site) after you have established your page on A Tribute To Our Troops and let us know that your loved one has a page. We would all like to stop by and give our thanks to those who are serving!!
You can also, of course, post your military person's information on the 'Our Troops' message board without establishing a page on A Tribute To Our Troops. Simply go to the 'Our Troops' section on the left of this page, click, and when the message board comes up -- click 'new message', post your loved one's page (with picture if you would like) and then press 'send'. There it is!!!
Please contact the webmaster if you would like help with any of the above.
JamesPeter Matthews
Winsted, CT
Army
Our son who has served in Iraq has a tribute page on 'A Tribute To Our Troops'. Please post a message to our son by clicking on his personal tribute web page:
THANK YOU SO MUCH!!!
David and Lin McGee
We Thank You Lord That Our Son Has Returned Home Safe!!!
Daniel W. Matthews
Winsted, CT
Marine
Dan has sent his picture home from Iraq. Please post a message to encourage him as he serves with so much courage!! Here is his special page:
THANK YOU SO MUCH!!
David and Lin McGee
Dear God, We Pray That You Will Bring Our Son Home Safely -- We Love Him So Much, Lord
Sean Severson
Please leave Sean a message on his 'A Tribute To Our Troops' Page!!!
WE LOVE YOU, SEAN!!!
---
http://www.courant.com/news/local/hc-homecoming1026.artoct26,0,4149673.story?track=rss


On Homecoming Day ... `God, It Feels Good'



By JESSE HAMILTON
Courant Staff Writer

October 26 2006

CAMP PENDLETON, Calif. -- Long before dawn, the Marines gather in a parking lot beside their tall hill of identical sea bags.

At the start of the last day of deployment on Wednesday, Plainville's Charlie Company waits. Sometimes it seems to them as if a Marine exists to wait, as if waiting is his own special burden, even beyond Iraq's insurgent firefights and midnight raids.

Whether it's waiting seven months in the maelstrom of downtown Fallujah, waiting seven days in the drab nowhere barracks of Camp Pendleton or waiting seven hours to get on a chartered jet toward New England, it's all the same endless wait for these reservist Marines to get back to what they once were.

So they stand in the cool dark of a Southern California night, which feels bitter cold in their desert-baked bones. The remnants of the unit, about 170 Marines, arrived here days ago at the end of their long journey home from Fallujah - home to Charlie Company, 1st Battalion, 25th Marines, for about seven months. California has been a purgatory for those anxious to get home, but it's all according to military design.

Troops returning from war must "de-mobilize" at a U.S. base for days, getting medical screens, turning in weapons and learning about veterans benefits. It's also a buffer of time between war and home front, a moment for each to twist his lens from wide angle back to his own tight focus. Another wait.

The infinite "When I get home ..." game had filled their scant downtime in Iraq, but now that they wait for buses to an airfield, not all know how they'll fit into their old lives, and for some, fitting back in isn't an option.

Divorce. Reconciliation. Infidelity. Careers gone missing-in-action. New starts. Fighting for the custody of children. Or meeting their own babies for the first time. Their worlds have turned while they fought in the war.

Lance Cpl. Lino Torres is coming home to Bridgeport. He's hours away from meeting his first son, Lino Jr., and he knows there will be a lot to get used to. "I really don't know what to think," he says. "I just want to see my son."

Cpl. Parke Stearns from Lebanon, one of the 91 Connecticut residents at the start of the deployment, has his own uncertainty.

"How different am I going to be when I go home?" He thinks the easy violence of Fallujah has changed him, made him realize how narrow a line it is between living and dying. "It just happens," he said. "Like rain." Death isn't a big production. People just cease to exist in an instant. "It's just that simple."

He was there on Oct. 1 when Lance Cpl. Christopher B. Cosgrove III from New Jersey was consumed in the blast of a car bomb. Cosgrove was one of four from Charlie Company killed in Iraq: Capt. Brian S. Letendre, who lived in New Britain, was first on May 3.

Then Lance. Cpl. Kurt E. Dechen from Vermont and Cpl. Jordan C. Pierson from Milford both killed in August. Cosgrove fell at the beginning of this month, in the final days of Charlie Company's time in Fallujah.

"The buses are here!" somebody shouts. Loaded with tired Marines, the convoy of buses drive through the misty dawn fog to the airfield, just in time to wait several hours for their flights. Even the commanders aren't sure why they had to leave so early. It's just the way the Marine Corps works, one says.

As the sun rises over the airport on their homecoming day, spirits rise with it. The Marines in the all-male infantry unit talk about being ready to get away from all the others, finally being alone and responsible only for themselves again. But 1st Sgt. Ben Grainger from Enfield, the chief non-commissioned officer of Charlie Company, has been through all this before. He knows the moments his Marines will have when they get home.

"Your room is empty all of a sudden," he says. "It's quiet. Deafeningly quiet."

The Marines start loading their bags on the wrong airplane and then the head count isn't coming out right, which adds minutes of delay. Each minute is starting to become a test of strength. The boarding of the airplane makes the coming reunion seem more real.

"I'm a civilian again!" one Marine yells as he gets to the plane.

As the charter plane takes off and flies east, flight attendants distribute hot towels to the Marines, and the in-flight movie starts: "The Devil Wears Prada," the tale of a young woman's misadventures in the fashion biz, which most of the Marines sleep through.

The pilot announces the plane will land soon at Westover Air Force Base in Massachusetts.

He says, "The temperature has cooled to about 44 degrees."

Loud groans fill the passenger cabin. But when it lands, the Marines cheer and whistle. One more step taken. Just a last bus ride to go.

"We made it, brother," says Cpl. Devin Anderson from Southington, hugging another Marine. "God, it feels good."

It's on that final ride through a New England night that the Marines' spirits erupt. They've got a state police escort, and a Marine starts playing music through an iPod with speakers. "Mama, I'm Coming Home," by Ozzy Osbourne is first.

The bus caravan runs red lights. Sgt. Jason Hermenau, a Winsted cop, points out a Dunkin' Donuts - the first he's seen in most of a year.

Through Massachusetts and down I-91, there are banners hung on the overpasses, welcoming Charlie Company home. One reads: "Thank You, Grainger's Grunts."

The police escort is joined by American Legion motorcycles and trucks flying flags. "This is how we do it in Connecticut!" a Marine yells.

The young men are talking over each other now, joking and singing. They see the lights of Hartford, where their families and friends are gathered at the state armory.

They pull into the city, past more signs and banners and flashing lights. They are pointing and grinning like children. And there's the armory, besieged by parked cars.

The wait of their lives is over.

The buses line up. The doors open, and the Marines no longer mind the cold.

Contact Jesse Hamilton at jhamilton@courant.com.

Copyright 2006, Hartford Courant
The Marines of Charlie Company returned to Connecticut Wednesday night (October 25, 2006) after a seven-month deployment to Fallujah. To view a slideshow of the return, click
here.
Or Here:
Home at last: South Shore Marines back from Iraq
Erin Gormley of Stoughton hangs a sign at Fort Devens welcoming home her brother, Lance Cpl. Patrick Gormley, 21. (GREG DERR/The Patriot Ledger)
By RYAN MENARD
The Patriot Ledger
AYER - A thousand Marines returned home from Iraq today, thrilled to be reunited with their families but mindful of the sacrifice of 11 comrades who will never return.

For seven months, the Marines of the 1st Battalion 25th Infantry walked the deadly Fallujah streets every day, protected only by their guns, their armor and their friends.

They were foot soldiers, first in the line of fire and the most vulnerable. They use terms like ''kill zone'' and are the ones kicking in doors and chasing militants. And they were there by their own choice.

The battalion lost 11 members in action.

But today, the 400 who hail from Massachusetts, including 40 from the South Shore, touched down to a flood of family and friends in welcome ceremonies at Fort Devens. The Marines landed in California about a week ago and have been waiting to come home. While most of the troops arrived this morning, the Marines of Bravo Company landed in Nashua, N.H., last night.

''Thank God they are home,'' said Harriet Pugsley, 82, of Braintree, the mother of two Vietnam veterans and grandmother of three of the Marines who returned home today.

''They are home and here to stay.''

A Navy nurse during World War II, she met her late husband, a Marine, as he was coming home from overseas.
Her Marine grandsons are Cpl. Ryan Pugsley of Braintree, Lance Cpl. Joe Pugsley of Weymouth and Lance Cpl. Kenny Downey of Braintree.

''Their grandfather is looking down on them,'' Pugsley said. ''I prayed for them everyday.''

It was a tearful reunion as she hugged and kissed each grandson.

''Thank God you're home'', she said to Lance Crpl. Kenny Downey, the first one to reach the family.

The Marines were happy to be on American soil, but Joe Pugsley said he was more than willing to serve his country.

''It's unreal. It makes me appreciate how great this country is and I would do it all over again if I had do,'' he said.

Mary Savage of Marshfield and her son, Michael, were there to see Neil Hovasapian, 22, of West Roxbury, her nephew and his cousin.

''It's been very emotional,'' Savage said. ''I've been crying since yesterday. It's just a wonderful day and these guys deserve a lot of credit.''

Waiting with the Savages were another aunt and uncle, Paul and Diana Farrell of Canton, and the young Marine's mother, Sheila Hovasapian.

''This is fantastic,'' Diana Farrell said. ''It's going to be great to see him again.''

Thirty relatives and friends of Lance Cpl. Michael Sullivan, 25, of North Quincy chartered a bus for the ceremony.

''I'm filled with excitement and joy,'' said his mother, Donna Sullivan. ''I just want him home for Sunday dinner.''

But, she added, ''There is so much emotion and sadness for the kids who couldn't.''

''We are very blessed and lucky he's coming home and doesn't have to go back,'' she said.

Michael Sullivan, a Quincy firefighter, has been in the Marines for five years.

Last night, Paula Fiorello of Weymouth was tidying the house in anticipation of her husband's arrival.

''He's in the 'States and he's safe and that's fine with me,'' said Fiorello. ''New Hampshire is safer than Fallujah.''

Her husband, Michael Fiorello, 36, one of the battalion's oldest men, is thrilled to come home. He has survived deadly missions and missed out on seven months of his 1-year-old daughter's life.

''I know he'll have a hard time adjusting, but I'm just glad he'll be coming home safe,'' Paula Fiorello said. ''It's been quite a year for him. He's excited to be coming home and he can't wait to see his daughter.''

The battalion, formed in the 1920s, is known as ''New England's Own'' for its headquarters at Fort Devens, with units in Connecticut, New Hampshire and Maine. The Marines were called in to duty a year ago, deploying to Fallujah.

The duties were extremely risky. Holbrook native Matt Nelson, 25, a member of the battalion, was commended this week for running through streams of bullets and scooping up a crying baby.

Ryan Menard may be reached at rmenard@ledger.com

Copyright 2006 The Patriot Ledger
Transmitted Thursday, October 26, 2006
Marines come home
By Jon Brodkin/ Daily News Staff
Friday, October 27, 2006 - Updated: 02:17 AM EST

DEVENS -- Marine Staff Sgt. Dan Healey had been married for only two days when he left for military duty late last year, with little idea what awaited him in Iraq.

"You really can't understand what it's like over there until you start living it,"
Healey said yesterday, shortly after he and 450 other Marines arrived in Devens to cheering crowds of friends and relatives.

There were 11 deaths among the 1st Battalion, 25th Marine Regiment during seven months of combat in and around Fallujah, Iraq.

Healey led a platoon of 46 men, all of whom survived combat southwest of Fallujah, he said. They fought on farmland and near canals, trying to avoid roadside bombs and gunmen.

Iraqis fighting U.S. forces "don't wear a uniform, they wear the same clothes as everyone else," Healey said. "The only difference is they may pop out and take a few shots at you and then they'll hide their rifle and blend in with the local population."

Healey, a 32-year-old Marine reservist who lives in Shrewsbury, was greeted by many family members, including his wife, Carolyn. The couple had already seen each other last weekend when Carolyn flew to California, where the regiment was staying temporarily after returning to America.

For other Marines, yesterday's 9 a.m. arrival was the first chance to see friends and family since their deployment began last December. Some Marines came home to babies born while they were overseas.

Cpl. Patrick Foley, 24, of Bellingham held Emma, his 2-month-old daughter, for the first time. "She's smiling at you," his wife, Melissa, told him.

Patrick and Melissa have been married five years and have three children, Melissa said.

Like most wives and family members, Melissa was told little about combat while Patrick was in Iraq. Marines are not supposed to reveal details over the phone, said Maegan Henderson of Ashland, who met her fiance, Jason Cox, when the Marines arrived in Devens yesterday.

"It's all pretty much classified information," she said. "They can't say a lot just in case the phones are being listened to."

The 1st Battalion, 25th Regiment went to the Marine base at Twentynine Palms, Calif., in early January to train for combat, said regiment spokesman Gunnery Sgt. Pete Walz. The regiment, mostly reservists from Massachusetts, Maine, New Hampshire and Connecticut, arrived in Iraq in March, he said. The Marines will be on leave most of November and their deployments officially end on Nov. 30, he said.

The regiment has members from Milford, Dedham, Framingham, Hopkinton, Hudson, Maynard, Marlborough, Newton, Southborough, Westborough, Uxbridge and other MetroWest communities.

Kevin Dertsakian of Waltham turned 20 years old while in Iraq. Dertsakian is an intelligence analyst who gathered information on the enemy's location and key leaders, he said. The young man did not have to fight.

"I was lucky enough to never get shot at or hurt," he said. "It's definitely a hostile place, but when Marines are over there we always do our best to make the best of it."

Cpl. Bryan Sullivan of Milton, 22, now walks with a cane after bones in both of his feet were broken by a bomb detonated underneath the Humvee on which he was a turret gunner.

The bomb exploded June 6, he said. "It was 6/6/6. It was pretty messed up," Sullivan said.

Sullivan returned to the United States early because of the injury, but went to the former Army base at Devens yesterday to see his platoon mates.

Family members and friends started gathering at Devens at 7 a.m., two hours before the Marines arrived by bus. Karen Cote of Sudbury said she endured a worrisome seven months while her son, 23-year-old Jared Wimberly, was a turret gunner in and around Fallujah.

"It's very difficult every day, when you would hear that a Marine had died but they wouldn't announce the name until the family had been notified," Cote said.

Wimberly, a lance corporal, saw more combat than anticipated, Cote said.

"Their initial job was to go over and train the Iraqi army but I think they ended up being in much more combat than they would have expected," she said.

Now that he's home, Dertsakian of Waltham said he will become a jeweler, joining the family business.

Healey will return to work at Staples headquarters in Framingham, and go on the honeymoon he and his wife never had. They are planning a two-week trip to Hawaii in January, Carolyn Healey said.

The Healeys got married in Pawtucket, R.I., two days before Dan shipped out. It was a "full-blown wedding" with a big turnout, Carolyn said. But the following months apart were a trial for her.

"It's been a long year," she said, "a long, terrifying year."

Jon Brodkin can be reached at 508-626-4424 or jbrodkin@cnc.com.

THIS IS THE ARTICLE ON MY SON"S HOMECOMING -- Lin

THIS STORY HAS BEEN FORMATTED FOR EASY PRINTING
Hundreds of Bay State marines come home from Iraq
October 26, 2006
DEVENS, Mass. --Hundreds of Marines from Massachusetts were welcomed home Thursday morning after several months in Iraq by thousands of happy, teary and relieved relatives.
"I'm so happy he's home. So relieved," Julie A. Wenck of Milford, who was there to greet her nephew, Lance Cpl. Brian Shepard, told The Telegram & Gazette of Worcester.
The Marines, members of the 1st Battalion, 25th Infantry, marched onto the field in formation at Devens Reserve Force Training and remaining straight-faced before both sides rushed toward each other.
Eleven members of the unit died in Iraq.
The Marines actually left Iraq more than a week ago, but spent 10 days at Camp Pendleton, Calif., before flying to Westover Air Force Base in Chicopee on Thursday morning.
"Thank God they are home," Harriet Pugsley, 82, of Braintree, the mother of two Vietnam veterans and grandmother of three of the Marines who returned home Thursday, told the Patriot Ledger of Quincy. "They are home and here to stay."
The unit was called in to duty a year ago, and deployed to Fallujah, where they spent seven months.
© Copyright

2006 The New York Times Company



'Now, I can breathe':130 Marines from Londonderry unit return to cheers, hugs
By Terry Date , Staff writer
Eagle-Tribune

—
NASHUA - More than 100 Marines came home last night to rousing cheers and embraces, a stark contrast to the regular gunfire and bomb blasts the infantry unit endured over the past seven months in Fallujah, Iraq.
The reunion couldn't take place soon enough for the 1,000 wives, mothers, brothers and sisters shoulder to shoulder in the stands at Nashua South High School.
"Now I can breathe," Paula Kvetkosky of Londonderry said, relieved that her son, Lance Cpl. Tom Kvetkosky, was home. The corporal's father, Rich, said he could now retire a banner that had been hanging in his son's bedroom.
Starting at 9:15 p.m., one by one, Marine reservists from Bravo Company, 1st Battalion, 25th Marine Regiment in Londonderry strode into the gym in their light camouflage uniforms, placing their green packs on the floor. With each arrival the tension for the awaited reunion grew. Marines gazed into the crowd for familiar faces and waved to the clapping and elated crowd.
As the floor filled with Marines, they grew more animated, responding to the crowd's yells, claps and hollers. One Marine hopped on another Marine's back and waved to the crowd.
After speeches and award ceremonies, the Marines, who spent seven months in Fallujah as part of one year on active duty, were dismissed. Many of them hugged each other as their loved ones poured from the stands.
Six-foot-five Tom Kvetkosky of Londonderry lifted his diminutive wife, Jaimie, overhead near center court. She clung to his neck and they spun around surrounded by similar family reunions. The couple had married just before the Marine left for Iraq.
Kvetkosky's brother Joe, who was deployed the last time the Londonderry Marine unit was activated in 2003, tussled brother Tom's hair.
Their mother, Paula, and father, Rich, took turns hugging their boy. Tom Kvetkosky said he was delighted to be home. His wife cried.
Nearby, Leo and Pat Driscoll of Andover, Mass., hugged their son, Lance Cpl. Brian Driscoll. Pat Driscoll said her stomach had been in knots all day.
"I'm very thankful that he's home safe and sound, that's for sure," she said.
Her red-haired son grinned ear to ear. He just wants to relax with loved ones for a couple of days and enjoy some peace and quiet, and play some golf.
Mother Marie Goulet of Methuen, Mass., said she was so excited to see her son, Cpl. Robert Goulet, return home she had a hard time working at the Dunkin' Donuts, where she's a manager.
"I'm so excited. Oh, my God, I'm so proud of him," she said.
Three of the Bravo Company Marines - two from Methuen - received Purple Hearts at the ceremony. They were Cpl. William Moran, 25, and Cpl. Craig Sullivan, 24. Cpl. Donald Weeks also received the Purple Heart, which is presented to members of the armed forces who are wounded or killed in action against an enemy.
The entire company, part of a more than 700-member battalion of Marines and Navy corpsmen, faced adversity in their daily operations.
"They put their necks on the line every day," Major Brian Hoffman said.
Moran, Sullivan and other injured Marines from the company who had returned home earlier greeted their comrades. Some of the injured held crutches or were in wheelchairs.
Sgt. Patrick Igo, 29, of Boothwyn, Pa., has undergone eight operations since an improvised explosive device blew up the vehicle in which he was traveling in Fallujah. He said he received third-degree burns, and shrapnel tore open his left leg, his neck and jaw.
Igo said he couldn't wait to see his buddies. "It's like Christmas. If it wasn't for them I wouldn't be here," he said.
Marine Lance Cpl. Joe Saccardo of Everett, Mass., and Cpl. Stephen Zussman of California, dragged Igo from the burning vehicle and down the street to a courtyard, where they bandaged the wounded Marine and had him flown to safety.
Saccardo, surrounded by family and friends at the gym, said it was such a relief to be around people he could trust.
Bravo Company's successes included capturing infamous Iraqis. They trained Iraqi soldiers, which, according to several accounts, could be trying. The Marines had a name for an action the Iraqi soldiers undertook when under fire or spooked. The Marines called it a "death blossom." The Iraqi soldiers would form a circle and fire automatic weapons into the air and around them indiscriminately.
September was a difficult month for the Marines, Saccardo said, as nine members of his platoon were wounded.
In August, two Bravo Company Marines who had come from a different unit to augment Bravo, were killed. Capt. John McKenna IV, a New York state trooper from Brooklyn, and Lance Cpl. Michael Glover, of Far Rockaway, were killed Aug. 16 on combat operations. Bravo Company is primarily made up of reservists from New Hampshire and Massachusetts.
When not patrolling, operating checkpoints and capturing enemies, they are police officers, salesmen and college students.
Now they can return to their regular lives.
Copyright © 1999-2006 cnhi, inc.