The Blue To Gold Program in CT For The Families of The Fallen
Blue To Gold Program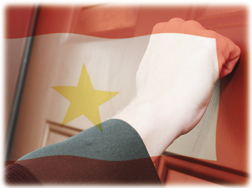 The Blue Star Mothers of America, Inc. and the United States Department of Defense have worked together to establish the Blue to Gold Program through which mothers can offer comfort and assistance at the time of a military death.
Working through Casualty Assistance Officers and/or Funeral Home Directors, the Blue Star Mothers within the program follow strick guidelines to ensure family privacy, security, and respect.
Please see a copy of our guidelines for the program within our Blue to Gold Section here on the website: Blue to Gold
The Connecticut Blue Star Mothers - CT Chapter One also offer to our Gold Star families various personal items of comfort and care through this program. Many we make ourselves (prayer shawls, memory books, cross stitch samplers, etc.) and some come from others (oil portraits of your loved one, portraits on wood, Gold Star pins, etc.). All are given at no cost to the family to show honor and appreciation for the tremendous sacrifices they have made. Messages within the Blue to Gold section Blue to Gold describe the various items we offer.
The Blue to Gold Program is an on going program. We seek to bring comfort at the time of loss and we also seek to continue to assist the families in any way that we can. All Gold Star Family members are welcome and will be given honorary membership to the Connecticut Blue Star Mothers Chapter.
Our Chapter began to form in May of 2006 and, thus we were not here at the time many of our CT military were lost in the war on terror. If we can assist you at this time, please contact us. If you would like to have any of the items we can offer, please let us know. If you would like to join with us to be a part of our family that cares for the troops and veterans, we welcome you.
For any questions concerning the Blue to Gold Program in Connecticut, please contact the Connecticut Blue to Gold State Liaison for the Blue Star Mothers of America, Inc., Rev. Lin McGee at: Email Blue.Star.Mothers.Rev.Lin.McGee@gmail.com
Phone: 860-379-1298 Address: 111 Marshall St. Winsted, CT 06098
BLUE TO GOLD PROGRAM TO HONOR OUR FALLEN
To request Gold Star flags please E-MAIL the necessary information to both www.thirdvp@bluestarmothers.org and to sales@servceflags.com.
Please order from Service Flags via email if at all possible. If working with a limited time frame, contact them directly at 1-866-887-6678.
They will work with the National Third VP as needed or if any complications arise.
Please fill out the Gold Star Banner Requisition form found on all the Yahoo site files. It is also available on the Blue Star Mothers Web Site.
Information that you will need to include with your request:
1. Name of service person, i.e., which branch of service?
2. Spouse's name and address
3. Names of parents and their address. If divorced, both sets of names and addresses
4. When and where service will be held
5. Your name, address and telephone number, as well as what BSM chapter you belong to.
6. Address to where flags are to be sent
7. Time frame in which flags are needed.
1. Children's names and ages for letters of condolences sent with the banners for the parents/spouse.
Please use the Gold Star Banner requisition form available on the Yahoo sites and the web site.
When working on this program for our Fallen Military Members we work with the Casualty Assistance Officers. Sometimes it is necessary to contact the Funeral Director, explain what organization you are with and what we present, and ask them to give the CAO your contact information to get in touch with you as soon as possible. Contacts and verification that the family would like to receive this honor are to be made prior to attending any events regarding presentation of the banners.The following is done at a local level:
Operation Teddy Bear (optional) was started for the children of fallen soldiers. The bears may be presented when the flag is presented. They are furnished by the individuals, the chapter, or department presenting the banner by purchasing a teddy bear they feel would be appropriate to give to the children.
Memory Books (optional)There are poems referring to Gold Star Mothers that can be downloaded. These poems can be framed or placed in a Memory Book.
The Casualty Assistance Officer (CAO) assigned to the family should have Gold Star lapel pins for them. For the family to request additional Gold Star lapel pins for other family members, print out a form for each family member, one form per pin. The information is available at www.dior.whs.mil/forms/dd0003.pdf. There are instructions and the mailing address on the form.
We recommend that you also download information regarding TAPS (Tragedy Assistance Program for Survivors). This is a wonderful support group for grieving families.
Frequently Asked Questions (FAQ's)
1) Who provides the Gold Star Banners and for whom?Blue Star Mothers of America, Inc. along with Service Flags (serviceflags.com) provide the Gold Star Banners at no cost for the Mother and Father (both if divorced) and surviving Spouse. These have the fallen military member's military branch and name on them. These are the official banners recognized by the DOD. There is combination Blue & Gold Star Banners available for families with more than one child serving. There is information on ordering this Blue & Gold Star Banner on the Gold Star Banner Requisition form. Please include accurate information with the banner order. 2) What if there isn't enough time to get a Banner?
Service Flags works as quickly as possible to get them out to you, many times having to mail them overnight. When at all possible we try not to do this due to costs for us but in a last minute situation it is done.
Sometimes due to locations it is impossible to get it to the destination overnight but they take all necessary steps to try to do so.
Any Gold Star Banner will suffice especially in a tight time schedule if presenting at a memorial, prayer service or funeral. If you need one immediately and time doesn't allow it then you may use any Gold Star Banner but still honor the family with the official one with their loved one's name/branch on it. If necessary you may simply mail these to them. If this happens you do not ask for the original one to be given back. Many states/chapters get keep ones on hand with no name/branch on it for emergencies. You may purchase these from serviceflags.com.3) How do we order the Gold Star Banner?
To order a Gold Star Banner please follow the instructions listed above. Fill out the attached requisition form which you may also find on the national website. This information is also uploaded under "files" on the yahoo groups. Send a copy to both Service Flags and the 3rd National VP at thirdvp@bluestarmothers.org. 4) How do I find the Casualty Assistance Officer (CAO) for the Fallen?
This can be a difficult task. If you do not have a contact locally you can start by using the Internet, newspapers and news to help you can find the funeral home. Call them and ask for the name and number of the Casualty Assistance Officer. The phone number posted with the names of the Fallen on the DOD postings is for the press releases. Some have used this as a starting place. Persistence is necessary to contact the correct post if doing this as you may be redirected to many sources before you are able to locate the correct one.5) When is the appropriate time to present the families with the Gold Star Banner?
When the family wants it presented. This is about them and their child or spouse, not about us.
Each family is different. They may want it at the prayer service, memorial, or funeral, presented in private, at a later date or mailed to them. Some choose not to receive it at all. If that happens give the CAO your information for the family to contact you if they so choose at a later date. Contacting the family directly should be the last resort.
When you contact the CAO, explain who we are, who you are with as well as information about presenting the Gold Star Banner. Ask him/her to check with the family to see if or when they would like it presented to them. Share with the CAO the options with the understanding that it also depends on the availability of a Blue Star Mother at that time. Respect their decision no matter what, be willing to go with the flow, if things change it is about their wishes/choices.6) What if part of the family or funeral is taking place in another state?
If this is the case and you need to contact someone in another state check the national website for a chapter located near where events are taking place or contact the National 3rd VP at thirdvp@bluestarmothers.org.
States with Departments and/or Chapters should have a Blue to Gold Liaison appointed and keep the National 3rd VP updated with contact information for this individual.
7) Who presents the banners or is a part of the presentation?
The Blue to Gold Liaison is the person that overseas the ordering of the banners and makes arrangements with the CAO or family which ever is appropriate in the particular situation. The National 3rd VP should be notified of who this person is.
That does not mean that someone else can't do this duty but if you have a Blue to Gold Liaison for your state please check with that individual. If there is one appointed through a department they should notify the chapters of dates/times/places for the funeral or memorial service.
If the person doing the back ground work for this chooses to be part of the presenting or handing over of the flag please respect that, although it is not required that this individual make the presentation.
It is best to at least have two individuals do the presenting of the banner, but that isn't always possible. One individual can read the presentation and one read the Gold Star Mothers Poem. Do what works for each individual situation. Location is also a consideration, since at times a chapter may be located close to the family and they may handle the presentation.
We need to put the families of the Fallen first, to keep in mind that this is a moment for them, not about us.8) What if the CAO/Family tells us not at this time?
Respect the family. No matter where, when or what put the respect of the family of the Fallen Military first. 9) Operation Teddy Bear, what is this about? (Optional – see previous information)
The teddy bear program is for the children of the Fallen or young siblings. At this time you find a patriotic teddy bear to give to the children. The Chapter/Department find any bear that you feel is appropriate, the chapters and/or departments pay for these.10) What are the Memory Books? (Optional)
These are put together by the chapters or members. An album honoring the fallen and their family with poems, information about Blue Star Mothers and information on Gold Star Mothers or Wives, the forms for receiving the Gold Star Pins (link on website). Many mothers have worked on these and if you would like to receive a sample on disk please contact the National 3rd vice president. Ask questions on the At-Ease Yahoo sight for help from others that have done this duty. You can also request information from others on the message board.
11) Do we follow up with the families at a later date?
Yes! Please contact TAPS at www.taps.org to obtain an information packet to mail out to the families a couple of weeks after the funerals/memorials. This is a necessary part of helping the families to grieve. TAPS volunteers will work with your chapter and assist you in any way they can.
TAPS: The Tragedy Assistance Program for Survivors, Inc. (TAPS) provides a wide variety of programs and information to survivors, military and casualty personnel and others. TAPS is a national non-profit organization made up of, and providing services to, all those who have lost a loved one while serving in the Armed Forces. The heart of TAPS is our national military survivor peer support network. We also offer grief counseling referral as well as case worker assistance and crisis information, all available to help families and survivors cope and recover. We provide these services 24 hours a day free of charge! Please call us at 1-800-959-TAPS (8277) or e-mail us at info@taps.org if we can help.
12) Bereavement Training, who do we work with?
TAPS: "Tragedy Assistance Program for Survivors". They have information about this on their website as stated above. Click into the Resource Room, you will find a lot of help and assistance which you can read at your convenience to help you with the process. They also work with the military closely and have links to bring you to the different military branches.
Obviously, anyone that wants to do training on their own is able to do so; you may choose to work with a military group locally for any available in-person training.
Either way please follow-up with sending the information from TAPS to the families as a resource for them.
What NOT to do:
Do Not: Present a Gold Star Banner for the 1st time without consulting the National 3rd Vice President.Do Not: Contact the family during the stages of funeral arrangements. Work with the CAO and if unavailable then the Funeral Director.Do Not: Be rude or disrespectful to anyone, especially the family and military. Do not be disrespectful during a Review, Funeral or Memorial. If asked to leave by the Funeral Director, CAO or anyone above him/her or the family you do so. Do Not: Put your wishes above those of the family.
_________________________________________________________________________
It is important that once a Department and/or Chapter starts this program, they maintain consistency in the presentation of the same information and items to all the Families of the Fallen.
The 3rd National VP needs notification of every banner that is ordered and presented. This is vital to keep an accurate record of this program. If you have any questions regarding the program please contact the National Third Vice-President at thirdvp@bluestarmothers.org or call 937-307-9219. If complications arise the National 3rd VP must be notified immediately either by phone (937-307-9219) or via email at the above address.
This is a National Program. These guidelines should be followed as closely as possible.
Casualty Notification Officers Part of Team That Assists Families
Casualty notification officers part of team that assists families
By Heather Graham
Sentinel Living Editor

It is perhaps the most difficult job in the Army.
It is also one of the most important jobs in the Army and another way the Army family takes care of its own.

Casualty notification officers are given the daunting task of knocking on a family's door and delivering news that will change the lives of a Soldier's family members.

"We are all one big family. That is all part of taking care of the family," Sgt. 1st Class Latisha Brown, who works with the wounded and retiree cell at the Casualty Assistance Center, said. "You want to be able to notify the family before anyone else does because they are part of the Army family. We are taking care of our own."

When a Soldier dies there are a minimum of four categories involved in assisting the family of the deceased Soldier.

The notification team, comprised of the casualty notification officer and a chaplain, visits the Soldier's primary next-of-kin and delivers news of the Soldier's death.

The next day, the casualty assistance officer comes to see the family to explain the paperwork and the benefits and entitlements the family may receive.
The casualty assistance officer continues to work with the family until all benefits and entitlements are started, sometimes up to 180 days.
An escort accompanies the remains of the deceased home.

The summary court officer ties up the affairs of the deceased Soldier and clears the Soldier from the installation.

When a Soldier is killed or dies in-theater, the body is flown to Dover, Del., where the mortuary services there prepare the remains and a final positive identification of the remains is made. The escort, sent by Fort Hood, meets the Soldier there and accompanies the body on its final journey home. The rank of the escort is dependent upon the rank of the deceased.

Casualty notifications are statutory and governed by law, not regulatory in that there is a set way of doing things, according to Lee Price, chief, Fort Hood's Casualty Assistance Center.

Although not as difficult as receiving the news, the bearer of a casualty notification faces a hard and stressful task.

"Regardless of what you do in the Army, there is no more difficult job in the world than being a CNO," Price said. "Soldiers, by virtue of what they do, are immortal. So the Soldiers making the notifications, 90 percent of them are saying, 'Ok, it didn't happen to me but I've got to take care of my battle buddy, my fallen comrade.'"

Price told of Soldiers shaking so hard during notifications, they could not stop knocking on the door and of others who broke down crying during the training.
Soldiers must be very diplomatic and retain their objective of getting the family to support agencies, Price said. "They must have empathy with the family without becoming part of the family," he added.

Soldiers are picked for this task, a task no one would want to volunteer to carry out. The units select the Soldiers for the casualty assistance training.
Training is conducted on-post at the Casualty Assistance Center.
"The CAC has turned away Soldiers when we feel it would be detrimental to the Soldier or a family," Price said.

Casualty notification officers at Fort Hood go through one week, 40 hours of training which includes videos, manuals, role play exercises and Web-based resources, Price said.

While the Army has initiated standardized training effective Nov. 1 for casualty notifications, the Casualty Assistance Center has yet to be given the instructions.

Fortunately, Fort Hood is already known for the above-the-bar-standards and excellence in casualty assistance.

According to Price, a large part of the standardized training will reflect what is already used in common practice at Fort Hood.

"A lot of stuff the (Department of the Army) has done is a mirror of what we have done here at Fort Hood (regarding casualty notifications)," Price said.
There are two types of notifications: Those done over the phone and those delivered in person. Whenever possible, the notifications are conducted by someone in the Soldier's unit.

For injured Soldiers, regardless of the extent of the injuries or illness, notification is made by telephone to the primary next-of-kin. The notification officer follows a script and gives the pertinent information such as the Soldiers condition from not seriously ill or injured to seriously to very seriously as well as some general information regarding the circumstances.

This phone call must be made within two hours of the CAC receiving the report of the injured or ill Soldier. If contact with a family cannot be made, the local casualty office informs the DA that a notification has not been made and why. Price said. "Then, the DA officials tell us to keep trying or they take over to complete the notification," he said.

The caller does not go into great detail on the incident or the injuries. This is to protect the family. "There is some sensitivity that has to go with it," Price said.
At the family's request, they can receive the casualty report which goes into depth of the incident and injury.

A phone number is also given that the family can call 24 hours a day, seven days a week for more information.

That initial telephone call is then followed by a call from someone at the Department of the Army level within 48 hours. This call will provide an update on the Soldier's condition and afford the family the opportunity to ask more questions.

The unit usually contacts and keeps in touch with the family as well, Price said.
Family members are reminded not to make travel arrangements without DA approval. Travel and Transportation Orders are generated by the DA and are only issued at the hospital commander's or attending physician's request. "The DA can move up to three members of a Soldier's family within 24 hours if the doctors think it will benefit the Soldier," Price said.

In-person notifications occur when a Soldier dies or is missing. The CAC has four hours from when the office is notified to complete a notification to the family
.
Notifications are done in-person for all deaths regardless of if they occur in theater or in garrison. Casualty notification officers must be in Class A uniforms for the notification. There are always two Soldiers: the CNO and a chaplain.
Notifications are conducted from 6 a.m.-10 p.m. in the time zone where the primary next-of-kin is located. With DA permission, notifications can be delivered after 10 p.m., Price said, giving the example of a range training accident that occurred at night and the family is awaiting the Soldier's return.
Rank plays an important role in casualty notification and assistance.

For enlisted Soldiers, the casualty notification and assistance officers must be at minimum a sergeant first class. When notifying an officer's family, the CNO and CAO must be at minimum, a captain with six years of active service. The families of warrant officers can be handled by CW2-5. For more senior enlisted and commissioned ranks, the rank of the team members should be at least equivalent to that of the servicemember.

"This has to do with similar backgrounds and experiences in Army life," Price explained. "The duty is hard enough without throwing in extra dynamics."
Within four hours of the notification, the CAO must contact the family. This prevents the family from making arrangements without being informed of all benefits and entitlements, Price said.

Families of Soldiers declared Duty Status Whereabouts Unknown and Missing in Action are also notified in-person and given the circumstances surrounding the Soldier's status.

When notifying a family, the CNO follows one of five scripts depending on the situation – positively identified, believed to be/identification not complete, suspected to be, DUSTWYN and Missing.

"The CNO tells the family the circumstance surrounding the incident," Price said. They speak to the primary next-of-kin alone and help them try to deal with the initial impact of the news.

The family can also be directed to support organizations on-post. "There's a lot of good support organizations out there," he added.

The CNO debriefs with the CAO, letting the assistance officer know how the family is doing.

"The CAO needs to know what they are walking into," Price said.
The CNO and the CAO jobs rarely, if ever, overlap. "We try never to use a CNO as the CAO for the same case," Price said. "The CNO is the 'bad guy.'"
The Casualty Assistance Center tries to keep the jobs separate and try to align the support networks to best serve the family.

"We also recommend the company commander and the first sergeant not make the notification," Price said. "We recommend they come in after and support the family."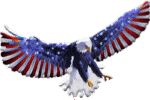 AMERICAN GOLD STAR MOTHERS
http://www.goldstarmoms.com/agsm/Home/index.htm

AMERICAN GOLD STAR MOTHERS -- Still Shining
http://www.west-point.org/family/bicent/goldstar/goldmothers.html

HISTORY
http://www.goldstarmoms.com/agsm/WhoWeAre/History/History.htm

JOIN
http://www.goldstarmoms.com/agsm/Join/Requirements/Requirements.htm
GOLD STAR WIVES OF AMERICA, INC.

Gold Star Wives
http://www.west-point.org/family/bicent/goldstar/goldwives.html

ABOUT GOLD STAR WIVES OF AMERICA, INC.
http://www.goldstarwives.org/about.html

TO JOIN
http://www.goldstarwives.org/application.html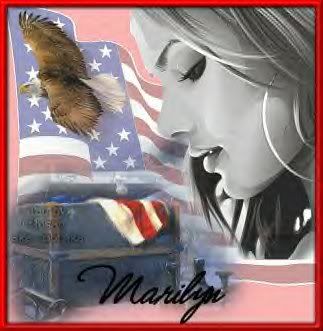 TAPS
Tragedy Assistance Program for Survivors, Inc.,
The following information is presented to you directly from the TAPS website. Please visit their website by clicking the link above to fully see their programs and information. That which is presented here is only for the purpose of directing you to TAPS, its programs, contact information, resources, and events. Please do not copy information from this page, rather go directly to the TAPS website for anything you will need. Thank you very much.
© 2006 TAPS, Tragedy Assistance Program for Survivors, Inc.,
Terms of Use Site Map Contact Us
"The Tragedy Assistance Program for Survivors, Inc., is a one of a kind non-profit Veteran Service Organization offering hope, healing, comfort and care to thousands of American armed forces families facing the death of a loved one each year. TAPS receives absolutely no government funding, but through the Departments of Defense and Veterans Affairs, all families faced with a death of one serving in the Armed Forces receive information about TAPS and our military survivor programs."
TAPS Resources & Information
We are so very sorry for the loss that has brought you to this page, but grateful you have reached out to TAPS. We are here for you, and will do our best to help you in anyway we can. TAPS is a family you are lovingly welcomed into, and we hope you will lean on us whenever you need an ear or a hug or a shoulder to lean on!
First, I'd like to tell you a little bit about what TAPS gently offers for you, 24 hours a day, free of charge. Our website includes a few articles that we hope you'll find helpful. Please call or write us if we can send you more information. We will also be glad to add you to our data base.
Here are the Services TAPS offers for you:
Peer support: We have a wonderful, loving program to connect you with others who have also suffered the loss of a loved one serving in the armed forces. This is part of our TAPS national survivor network. Together, we share our pain and fears in a safe and supportive environment, and help each other heal. Let us know if you would like to receive a call from another widow, who will then be there for you in the coming weeks and months. Just a friend who will truly understand, to offer comfort and information, but most of all, an ear to listen and a shoulder to lean on.



Crisis Intervention: You now have a number to call, anytime of the day or night, for help and information. We have a wonderful network of trained crisis response professionals on call in each state 24 hours a day through 1-800-959-TAPS (8277).



Case Work: If you have questions about anything at all – from benefits to burial to resources, TAPS can help you find the answers. We have good friends throughout the government, and they are standing by to help you. Our 800-959-8277 is a good starting point for your questions, and we can either tell you how to find the answers, or we can make calls on your behalf. We understand how hard it can be sometimes to reach out!



Grief and Trauma Resources and Information: TAPS is a member of the Association of Death Education and Counseling and the International Society for Traumatic Stress Studies, and are able to offer information about bereavement support groups throughout the nation. TAPS also partners with the Department of Veterans Affairs Readjustment Counseling Service and their 206 Vet Centers around the country. These are wonderful people who are not only therapists and counselors, but are also, in many cases, combat veterans themselves. They get it! And they are here for you now, to offer counseling and support. This is free of charge to you, so call us if you could like your local Vet Center counselor to contact you and we'll make it happen.



TAPS' Annual National Military Survivor Seminar and Good Grief Camp for Young Survivors: You are invited to attend this wonderful weekend of healing and comfort, held every year during Memorial Day weekend in Washington, DC. The theme of our conference is "remember the love, celebrate the life, and share the journey" and through workshops and special events and support groups, we offer a caring, loving environment. We hope to see you there!



TAPS Chat: Join us online each week for the national support group meeting held at www.taps.org (click on TAPS Chat and sign up).
You may reach TAPS, at any time. Don't hesitate to call.
With love and care and sorrow,
Your family at TAPS

Tragedy Assistance Program for Survivors, Inc.
1621 Connecticut Avenue, NW, Suite 300
Washington, DC 20009
info@taps.org
Office: 202.588.TAPS (8277)
Toll-Free: 800.959.TAPS (8277)