Operation Iraqi Freedom
THE WAR IN IRAQ
March 2003 - July 2007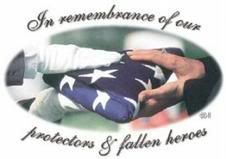 | | | | | |
| --- | --- | --- | --- | --- |
| Cpl. Kemaphoom A. Chanawongse | 22 | 2nd Assault Amphibian Battalion, 2nd Marine Division | Waterford, Connecticut | Killed by Iraqi artillery fire during operations on the outskirts of Nasiriya, Iraq, on March 23, 2003 |

| | | | | |
| --- | --- | --- | --- | --- |
| Staff Sgt. Phillip A. Jordan | 42 | Company C, 1st Battalion, 2nd Marine Regiment, 2nd Marine Expeditionary Brigade | Enfield, Connecticut | Killed by enemy mortar fire during combat operations near Nasiriya, Iraq, on March 23, 2003 |

| | | | | |
| --- | --- | --- | --- | --- |
| Spc. Wilfredo Perez Jr. | 24 | Headquarters Company, 1st Battalion, 67th Armor Regiment, 4th Infantry Division | Norwalk, Connecticut | Killed when a grenade was thrown from a window of the Iraqi civilian hospital he was guarding in Baghdad, Iraq, on July 26, 2003 |

| | | | | |
| --- | --- | --- | --- | --- |
| Staff Sgt. Richard S. Eaton Jr. | 37 | Company B, 323rd Military Intelligence Battalion, Army Reserves | Guilford, Connecticut | Died in Ramadi, Iraq, after a fellow soldier tried to wake him and noticed he was not breathing on August 12, 2003 |
| | | | | |
| --- | --- | --- | --- | --- |
| Pfc. Anthony D. D'Agostino | 20 | 313th Signal Company, 16th Signal Battalion | Waterbury, Connecticut | D'Agostino was onboard a CH-47 Chinook helicopter when it crashed near Falluja, Iraq, on November 2, 2003 |

| | | | | |
| --- | --- | --- | --- | --- |
| Pfc. Jeffrey F. Braun | 19 | Battery B, 2nd Battalion, 319th Airborne Field Artillery Regiment, 82nd Airborne Division | Stafford, Connecticut | Died of a non-hostile gunshot wound in Baghdad, Iraq, on December 12, 2003 |

| | | | | |
| --- | --- | --- | --- | --- |
| Spc. Tyanna S. Felder | 22 | Headquarters Detatchment, 296th Brigade Support Battalion, 3rd Brigade, 2nd Infantry Division | Bridgeport, Connecticut | Died in Balad, Iraq, on April 7, 2004, of injuries sustained on April 4 when her convoy vehicle was hit with a roadside bomb in Mosul, Iraq |
| | | | | |
| --- | --- | --- | --- | --- |
| Sgt. Felix M. Delgreco | 22 | Company C, 1st Battalion, 102nd Infantry Regiment, Connecticut Army National Guard | Simsbury, Connecticut | Killed when a roadside bomb and small-arms fire struck his mounted patrol in Baghdad, Iraq, on April 9, 2004 |
| | | | | |
| --- | --- | --- | --- | --- |
| Spc. Jacob D. Martir-Gutierrez | 21 | Company A, 2nd Battalion, 5th Cavalry Regiment, 1st Cavalry Division | Norwich, Connecticut | Killed when his patrol came under small-arms fire in Sadr City, Iraq, on August 18, 2004 |
| | | | | |
| --- | --- | --- | --- | --- |
| Chief Warrant Officer William I. Brennan | 36 | Company C, 1st Battalion, 25th Aviation, 25th Infantry Division | Bethlehem, Connecticut | Killed when his OH-58D Kiowa Warrior attack helicopter apparently collided with another OH-58D helicopter and crashed in Baghdad, Iraq, on October 16, 2004 |

| | | | | |
| --- | --- | --- | --- | --- |
| Cpl. Kevin J. Dempsey | 23 | Company A, 2nd Reconnaissance Battalion, 2nd Marine Expeditionary Force | Monroe, Connecticut | Died due to enemy action in Anbar province, Iraq, on November 13, 2004 |

| | | | | |
| --- | --- | --- | --- | --- |
| Staff Sgt. Henry E. Irizarry | 38 | Headquarters Company, 1st Battalion, 69th Infantry Regiment, New York Army National Guard | Waterbury, Connecticut | Killed when a roadside bomb detonated near his Humvee while his unit was on patrol in Taji, Iraq, on December 3, 2004 |
| | | | | |
| --- | --- | --- | --- | --- |
| Spc. Robert W. Hoyt | 21 | Company C, 1st Battalion, 102nd Infantry Regiment, Connecticut Army National Guard | Ashford, Connecticut | Killed when a roadside bomb detonated near his Humvee during convoy operations in Baghdad, Iraq, on December 11, 2004 |

| | | | | |
| --- | --- | --- | --- | --- |
| Staff Sgt. Thomas E. Vitagliano | 33 | Company C, 1st Battalion, 503rd Infantry Regiment, 2nd Infantry Division | New Haven, Connecticut | Killed when a car bomb device detonated near his position in Ramadi, Iraq, on January 17, 2005 |

| | | | | |
| --- | --- | --- | --- | --- |
| Barbara Heald | 60 | Department of the Army civilian employee asigned to the Project and Contracting Office - Finance | Stanford, Connecticut | Killed when the Republic National Palace in Baghdad, Iraq, was hit by a mortar round on January 29, 2005 |

| | | | | |
| --- | --- | --- | --- | --- |
| Lance Cpl. John T. Schmidt III | 21 | 3rd Battalion, 8th Marine Regiment, 2nd Marine Division, 2nd Marine Expeditionary Force | Brookfield, Connecticut | Died on May 11, 2005, of wounds received in an explosion while conducting combat operations against enemy forces in Anbar province, Iraq, on January 30, 2005 |

| | | | | |
| --- | --- | --- | --- | --- |
| Lance Cpl. Lawrence R. Philippon | 22 | Company H, 3rd Battalion, 2nd Marine Regiment, 2nd Marine Division, 2nd Marine Expeditionary Force | Hartford, Connecticut | Killed by enemy small-arms fire while conducting combat operations near Qaim, Iraq, on May 8, 2005 |

| | | | | |
| --- | --- | --- | --- | --- |
| Spc. Christopher L. Hoskins | 21 | 1st Battalion, 9th Infantry Regiment, 2nd Brigade Combat Team, 2nd Infantry Division | Danielson, Connecticut | One of three soldiers killed when their unit was attacked with small-arms fire during combat operations in Ramadi, Iraq, on June 21, 2005 |
| | | | | |
| --- | --- | --- | --- | --- |
| Sgt. David J. Coullard | 32 | Weapons Company, 3rd Battalion, 25th Marine Regiment, 4th Marine Division, Marine Forces Reserve | Glastonbury, Connecticut | One of six Marine sniper team members killed by enemy small-arms fire in an ambush outside Haditha, Iraq, on August 1, 2005 |
| | | | | |
| --- | --- | --- | --- | --- |
| Cpl. Stephen R. Bixler | 20 | 2nd Reconnaissance Battalion, 2nd Marine Division, 2nd Marine Expeditionary Force | Suffield, Connecticut | Killed during combat operations against enemy forces in Anbar province, Iraq, on May 4, 2006 |

| | | | | |
| --- | --- | --- | --- | --- |
| Cpl. Jordan C. Pierson | 21 | 1st Battalion, 25th Marine Regiment, 4th Marine Division, Marine Forces Reserve | Milford, Connecticut | Killed during combat operations in Anbar province, Iraq, on August 25, 2006 |

| | | | | |
| --- | --- | --- | --- | --- |
| Pfc. Nicholas A. Madaras | 19 | 1st Battalion, 68th Armor Regiment, 3rd Brigade Combat Team, 4th Infantry Division | Wilton, Connecticut | Killed when a roadside bomb detonated near his dismounted patrol during combat operations in Baquba, Iraq, on September 3, 2006 |

| | | | | |
| --- | --- | --- | --- | --- |
| Lance Cpl. Philip A. Johnson | 19 | 3rd Battalion, 2nd Marine Regiment, 2nd Marine Division, 2nd Marine Expeditionary Force | Hartford, Connecticut | Killed during combat operations in Anbar province, Iraq, on September 3, 2006 |

| | | | | |
| --- | --- | --- | --- | --- |
| Capt. Jason R. Hamill | 31 | 3rd Battalion, 67th Armor Regiment, 4th Brigade, 4th Infantry Division | New Haven, Connecticut | One of three soldiers killed when a roadside bomb exploded near their vehicle in Baghdad, Iraq, on November 26, 2006 |

| | | | | |
| --- | --- | --- | --- | --- |
| Sgt. Richard L. Ford | 40 | 2nd Battalion, 325th Infantry Regiment, 2nd Brigade Combat Team, 82nd Airborne Division | East Hartford, Connecticut | Died of wounds suffered during combat operations in Baghdad, Iraq, on February 20, 2007 |
| | | | | |
| --- | --- | --- | --- | --- |
| Pfc. Stephen K. Richardson | 22 | 1st Battalion, 28th Infantry Regiment, 4th Infantry Brigade Combat Team, 1st Infantry Division | Bridgeport, Connecticut | One of two soldiers killed when a roadside bomb exploded near their vehicle during combat operations in Baghdad, Iraq, on March 20, 2007 |
Pfc. Orlando E. Gonzalez
21
5th Squadron, 73rd Cavalry Regiment, 3rd Brigade Combat Team, 82nd Airborne Division

New Freedom, Pennsylvania

& Bridgeport, Connecticut

One of four soldiers killed when a roadside bomb exploded near their vehicle during combat operations in Baquba, Iraq, on March 25, 2007
| | | | | |
| --- | --- | --- | --- | --- |
| 1st Lt. Keith N. Heidtman | 24 | 2nd Squadron, 6th Cavalry Regiment, 25th Combat Aviation Brigade, 25th Infantry Division | Norwich, Connecticut | One of two soldiers killed when their OH-58D Kiowa helicopter crashed after receiving heavy enemy fire during combat operations in Muqdadiya, Iraq, on May 28, 2007 |

| | | | | |
| --- | --- | --- | --- | --- |
| Spc Andre Craig Jr. | 24 | 2nd Battalion, 16th Infantry Regiment, 4th Infantry Brigade Combat Team, 1st Infantry Division | New Haven, Connecticut | Died of wounds suffered when a homemade bomb exploded in Baghdad, Iraq, on June 25, 2007 |

| | | | | |
| --- | --- | --- | --- | --- |
| Petty Officer 1st Class Jason Dale Lewis | 30 | East Coast-based SEAL team, Naval Special Warfare Group Two | Brookfield, Connecticut | One of three sailors killed due to enemy action during combat operations in the vicinity of Baghdad, Iraq, on July 6, 2007 |
---
IMMEDIATE RELEASE
No. 1208-07
October 11, 2007
---
DoD Identifies Army Casualty
The Department of Defense announced today the death of a soldier who was supporting Operation Iraqi Freedom.
Sgt. Jason M. Lantieri, 25, of Killingworth, Conn., died Oct. 10 in Iskandaryah, Iraq, of injuries suffered during a vehicle accident Oct. 9. He was assigned to the 725th Brigade Support Battalion, 4th Brigade Combat Team (Airborne), 25th Infantry Division, Fort Richardson, Alaska.
The circumstances surrounding the incident are currently under investigation.
For more information related to this release, the media may contact the U.S. Army, Alaska, public affairs office at (907) 384-1542.
---
U.S. Department of Defense
Office of the Assistant Secretary of Defense (Public Affairs)

On the Web: http://www.defenselink.mil<WBR>/Releases/

Media Contact: +1 (703) 697-5131/697-5132
Public Contact: http://www.defenselink.mil/faq<WBR>/comment.html or +1 (703) 428-0711 +1
Corporal Jeremy Paul Bouffard - Obituary

Jeremy Paul Bouffard

BOUFFARD, Corporal Jeremy Paul Corporal Jeremy Paul Bouffard, 21, stationed in Schofield Barracks, Wahiawa, Hawaii, died Wednesday, (August 22, 2007) in Kirkuk, Iraq. He was born in Chester and grew up in Middlefield. He attended local schools and was a 2004 graduate of Gateway Regional High School where he was a member of the Cross Country and Wrestling teams. Jeremy attended Pioneer Valley Assembly of God Church where he was a member of the worship team. After high school, Jeremy completed Basic Training at Fort Benning, Georgia. He went on to graduate from both Infantry School and Airborne School. Jeremy was in the 2-35 HHC Reconnaissance Scouts Platoon, 25th Infantry Division, "Tropical Lightning," based in Hawaii. Among other awards he received the Bronze Star, Combat Action Badge, Combat Infantryman Badge, the Parachutist Badge or "Jump Wings", and the Global War on Terrorism Expeditionary Medal. Jeremy leaves his wife Mandy (Burgess) Bouffard, formerly of Huntington, his son Caleb Matthew, his parents Stephen and Paula Bouffard of Middlefield, his sisters: Maegan Davis of Northampton, Molly Bouffard of Great Barrington and Therese Bouffard of Middlefield. He also leaves his maternal grandparents Douglas and Catherine Woodburn of Brewster, MA, his paternal grandmother Theresa Bouffard of Princeton, MA, his mother–in-law Mary Caron of Chester and his father–in-law Mark Burgess of Fairhaven, MA. In addition, he leaves many dear aunts, uncles and cousins and many close friends including Caleb's godfather, Matthew Anderson of Chester. The funeral services for Jeremy will be held on Friday August 31 at 1 p.m. at Bethany Assembly of God Church, 580 Main Street, Agawam, MA. Burial will follow in the Massachusetts Veterans' Memorial Cemetery, 1390 Main Street, Agawam. Calling hours will be held on Thursday at the Firtion-Adams Funeral Service 76 Broad Street, Westfield, MA from 4-8 pm. Donations in Memory of Jeremy may be made to Jeremy Bouffard Memorial Fund for the Benefit of Caleb Bouffard, c/o Citizens Bank, Branch #245, 672 Memorial Drive, Chicopee, MA 01020.