TROOP SUPPORT IN CONNECTICUT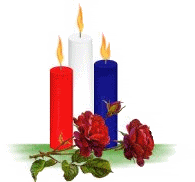 Basically, 'Troop Support' in Connecticut comes to us via two avenues. One avenue would be our various official, governmental agencies which provide troops and their families with various types of assistance, information, and services during times of stateside or overseas duty tours. The other very important avenue of support for our service people and their families in Connecticut comes to us through wonderful, dedicated people who establish programs, projects, and organizations which seek to meet service related needs.
Below you will find links to three 'message boards' on this website. Clicking the link (title) will take you to that specific message board. You can also access the boards by using the side panel on this website to the left of this web page.
One board (CT Agencies) will list official, governmental agencies for troop and troop family assistance. The other board (We Care) will list organizations, projects, and programs established throughout our state by private individuals who are attempting to actively support, encourage, and assist our troops and their families. The third board (Events - Troops Support) will give specific events taking place in our state for Troop support.
The name of the organization, project, or program spoken of in each message will be listed in the message's 'subject line' so that you can find the message you are looking for more easily.
PLEASE ADD TO THESE MESSAGE BOARDS!!!
Click on the link below where you wish to leave information concerning help for the troops and their families

Click on the 'new message' section that will appear above the list of all of the messages that are already on the board

Place the 'name' of the organization, project, program, and/or people in the 'subject line' when the window opens for you to leave your message

Type your message concerning the people you would like the troops and their families to know about

Be sure to leave information in the message that tells others how to reach the people you are speaking of

Press 'send' and the message will be posted to either the 'CT Agencies', 'We Care', or 'Events - Troops Support' message board, depending on which one you have selected to post to
(click title above for list of agencies)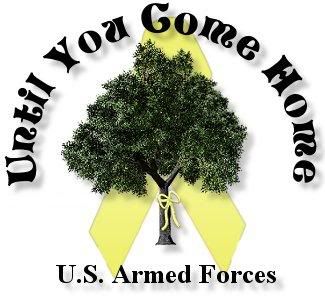 (click title above for list of organizations / programs)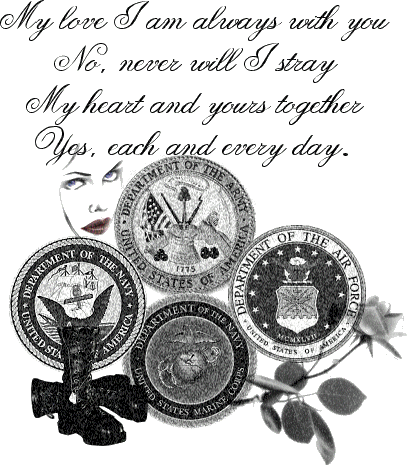 "Events - Troop Support"
(click title above for list of events in CT)
IRaqi Patch
Thank you very much for helping to provide information to our troops and their families in Connecticut!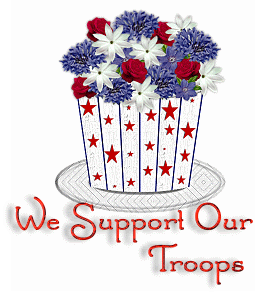 CONNECTICUT BLUE STAR MOTHERS
Copyright © 2006 All Rights Reserved
The Blue Star Mothers of America, Inc. is a non-partisan, non-political organization. We do not support any political candidate nor do we endorse any religious organization. The military represents all aspects of America as does our organization. We are here to support our troops, our veterans, one another, and the cause of patriotism Please adhere to our purpose when posting to this site; do not use it for any personal platform. DO NOT post anything that does not comply with Operational Security measures! Also we must adhere to copyright laws when posting. Linking to our website does not represent an endorsement on the part of Connecticut Blue Star Mothers or Blue Star Mothers of America, Inc.
Connecticut Military Department
Connecticut Military Department
360 Broad St.
Hartford, CT 06105
(860) 524-4943
The function of the Connecticut Military Department is to protect life and property and to preserve peace, order and public safety. The two principle components of the Military Department are the National Guard and the Office of Emergency Management.
Connecticut Department of Veterans Affairs
Department of
Veterans' Affairs
287 West Street
Rocky Hill, CT 06067

860-529-2571
1-800-550-0000
Fax: 860-721-5919
Veterans Info Line
1-866-9CT-VETS
(1-866-928-8387)

Soldiers', Sailors', and Marines Fund
Soldiers' Sailors'
and
Marines' Fund
101 South Street
West Hartford, Connecticut
06110-1967

Telephone:
(860)953-4345
Toll Free (CT):
1-800-491-4941
Connecticut Committee For Employer Support of the Guard and Reserve
CONNECTICUT COMMITTEE for
EMPLOYER SUPPORT of the GUARD and RESERVE
196 West St. (Exit #23 I-91), Rocky Hill, CT 06067
(phone)860.721.5901 | (fax)860.721.5922
Connecticut National Guard
Contact / Call
1-800-716-3550
The Army National Guard
Connecticut Air National Guard
CT Advocacy Unit to Assist Veterans and Active Duty Personnel
CT Attorney General
Connecticut Attorney General's Office

Press Release

Attorney General Announces Veterans Advocacy Unit To Assist Veterans, Active Duty Personnel On Benefit, Legal, Other Issues

November 12, 2007

Attorney General Richard Blumenthal marked Veterans Day by announcing his office is launching a Veterans Advocacy Unit to assist veterans and active duty military personnel with benefit, legal and other issues.

Starting tomorrow, veterans and active duty men and women with legal, benefit, consumer protection, employment or other questions or problems can call Blumenthal's office and speak with a lawyer who will seek to assist them.

"My office will fight for those who fought for us," Blumenthal said. "Today, as we honor the brave military men and women who selflessly serve and sacrifice for us, we should resolve to serve them. Veterans and active duty personnel needing help with benefits, service-related legal, consumer protection or employment issues can call my office for assistance.

"We owe every veteran and every man and woman now serving all benefits and rights without hitch or hindrance. As our servicemen and women return home from Iraq and Afghanistan, the need for these services is great and growing. I will fight for veterans and active duty military -- to assure access, cut red tape and break down bureaucratic obstacles."

Starting tomorrow, veterans needing assistance should call the Attorney General's Office at (860) 808-5318. >
The Connecticut National Guard Foundation, Inc.
A private, nonprofit, organization who's purpose it is to provide temporary financial assistance for Connecticut National Guard and Organized Militia members and their families.
For further information please call (860) 241-1550
Operation America Rising Rally -- CT
When: Its July 7th, 2007 from 11am to 4pm
Where: Memorial Boulevard School and Veterans Memorial Park BRISTOL, CT
The website is
www.americarising.org
if you want to check it out and to see where other rallies are being held on that day also. There are about 30 states right now.
Operation America Rising
A Show of Support for the Troops
From Sea to Shining Sea!
7-7-07
Operation America Rising is a not for profit organization whose sole mission is to support our troops. When you become a sponsor of Operation America Rising (OAR) you are not only getting your company out there on a national level, you will be a part of the largest non-partisan support the troops rally in history. This will be an annual event and is being held on July 7th this year. Your contributions will help finance the rallies in your home state and proceeds are donated to wonderful organizations such as Operation Gratitude and Wounded Warriors Project. As a sponsor of Operation America Rising you are showing America that you stand behind our troops and the organizations that support them. On that bright July day, our troops will see a gleaming observance of America's patriotism. Be a part of history and join Operation America Rising today! Thank you for your support!!
Local sponsorship opportunity levels include:
All state sponsors under $100.00 will receive recognition on our list of contributors page.
WHITE PACKAGE
The white package is offered with a donation of $100.00 or more and you will receive a white banner with your companies name on your state leader's web page.
RED PACKAGE
The red package is offered with a donation of $300.00 or more and you will receive the red banner on your state leader's web page with your company's name and address and honorable mention at the rally in your state.
BLUE PACKAGE
The blue package is offered with a donation of $500.00 or more you will receive the blue banner on your state leader's web page with your company's name, address, phone number and web address and special recognition at the rally in your state.
OAR has pending 501c(3) status. If you have any questions about sponsorship opportunities or our organization, you can submit them through our national website www.americarising.org or contact your local OAR representative:

Kevin Martin, CT State Leader
OARCT2007@yahoo.com 860-585-0855
Or
Kathy Hotchkiss, CT State Co-leader
OARCT_Kathy@sbcglobal.net 203-686-0560


Please use this form and mail to:

Operation America Rising
PO Box 3195
Olathe KS 66063

Make check payable to: Operation America Rising.
Contributions can also be made via paypal on our national website www.americarising.org.


Name _________________________________________________

Business Name__________________________________________________

Address _______________________________________________

City /State/Zip __________________________________________

Phone _________________________________________________

Email address___________________________________________

Package Desired _________________________________________


Thank you for your support.
Cookie Brigade
Connecticut Chapter
"Sending a taste of HOME to our Troops"

Approximately 2 million men and women serve in the Armed Forces. Do you know someone in the military you want to acknowledge? Would you like to send a taste of home to a loved one or family friend? Send their APO or FPO, hospital or other "convalescing" address and a small note to the address below and a shipment of homemade goodies will be sent to them.

The Cookie Brigade originated in Wisconsin in 2004 by Susan Hager and Yolanda Segovia to send homemade cookies to family members that were deployed. They were told that many service members do not receive homemade goodies so they decided to create the Cookie Brigade. Once a month cookies are made by community members, packaged and shipped via the U.S. Postal Service. CT Cookie Brigade pays all mailing costs.

As a Mom of an Army Airborne Soldier I have been searching for a way to support my son and his unit overseas. To send the troops homemade goodies is sure to put smiles on many faces. I have had many community members ask what they can do to help I'm hoping our community can show support to our service members, CT is the first to become a branch of Cookie Brigade it hopes to have a branch in every state soon.

Here's what you can do to help:
Bake home-made goodies (cookies, bars, etc) please call for specifics!!
Donate Glad Soup and Salad size containers
Donate Glad press n seal wrap for containers
Donate colored ribbon to decorate containers
Donations for shipping costs are welcome!!
Forward our information to families and friends of soldiers or veterans so they can send us their mailing information and we can send them goodies.

Please contact Debbie Schaefer at 860-526-2789 or email ctcookiebrigade@sbcglobal.net
You Are Invited:
SERVICE OF THANKS TO OUR TROOPS AND VETERANS
Eagle Rock Congregational Church
110 Reynolds Bridge Rd.
Thomaston, CT 06787
SUNDAY, NOVEMBER 11, 2007
Please come in uniform. Please bring pictures of your troop/veteran loved ones to display throughout the sanctuary. We will be having a special service to honor those who serve our country, past and present!
If you have something you would like to share during the service, please call Pastor Lin at 860-379-1298. If you are participating with VFW Winsted Post 296, please call Pastor David at 860-379-1298. Refreshments and Presentations to follow worship service in our Fellowship Hall downstairs. Perhaps you have a display or a project you would like to present?

Display Set Up: 9:00 am
Arrive If Participating in Service or Displaying Pictures: 9:30 - 10:00 am
Flags Presented: 10:30 am
Special Music and Worship Service: 10:30 am
Refreshments and Project Presentations Immediately Following Our Service In The Fellowship Hall Downstairs


PLEASE FORWARD THIS MESSAGE!!!
PLEASE INVITE ANYONE THAT YOU THINK WOULD LIKE TO ATTEND!!!!
PLEASE PARTICIPATE TO HONOR OUR TROOPS AND VETERANS!!!

ALL WELCOME!!!
Special Admission Rates & Documentary For Military/Veterans -- November 10th

Media Contact: Tim Gray
Cell: (860) 514 9514
Office: (860) 572 5955 x 338
Email: tgray@mysticaquarium.org


MYSTIC AQUARIUM & INSTITUTE FOR EXPLORATION READY FOR ARRIVAL OF VETERANS AND MILITARY

Special Admission Rates Offered and a Documentary
on D-Day Scheduled for this Saturday

Partial Proceeds to Benefit the
New WWII Memorial in Providence, RI

MYSTIC, CT – Mystic Aquarium & Institute for Exploration is set to hold a very special Veteran's Day weekend celebration on Saturday, November 10th.

Bank of America is the presenting sponsor of the event. Connecticut State Senator Andrew Maynard, who represents the 18th Senate District, will introduce the documentary film at 1:30 p.m.

All veterans, active military and an accompanying adult will receive a very special $12.00 discount admission ticket to Mystic Aquarium. Children of veterans and active military (ages 3-17) will also be admitted to the Aquarium at the discounted price of $10.00. Active and retired military are asked to bring their military ID to receive the discount prices. We also encourage active military to visit in uniform.

Spouses with a husband or wife currently serving away from home will also be admitted at the special adult rate as will their children. They should identify that a spouse is currently on active duty when they purchase their tickets.

The Emmy Award winning 48 minute film on the return of five New England D-Day veterans to Normandy, France in 2006 will be shown in the Marine Theatre beginning at 1:30 p.m.

The documentary film, D-Day: The Price of Freedom is an emotional look at American World War II veterans and how they are still held in such high regard in Normandy. The film aired nationally this past summer on over 125 PBS stations.

A percentage of all tickets sold on November 10th will go towards the completion of the beautiful new World War II Memorial in Providence, Rhode Island.


INFORMATION:

WHAT: Veteran's Day Weekend Celebration at Mystic Aquarium

WHEN: Saturday, November 10th, 2007

WHERE: Mystic Aquarium. Film to be shown in Marine Theatre

BENEFITTING: World War II Memorial in Providence, RI
Mystic Aquarium & Institute for Exploration is a division of Sea Research Foundation, Inc., a nonprofit institution. The Foundation's mission is to inspire people everywhere to care about and protect our oceans by exploring and sharing their biological, ecological, and cultural treasures.


Mystic Aquarium & Institute for Exploration
55 Coogan Boulevard, Mystic, Connecticut
Exit 90 off I-95 860 572 5955
Hours: 7 days a week, 9:00am to 6:00pm