We Wish To Thank The Following Agencies and Organizations For Listing Our Chapter And Providing A Link To Our Website

State of Connecticut -- Department of Veterans' Affairs
State of Connecticut -- Department of Labor
State of Connecticut -- Veterans Service Organizations
Blue Star Mothers Of America, Inc.
The Silver Star Families Of America
The American Legion -- Department of Connecticut
The American Legion -- Sutter-Terlizzi Post # 16
Wildgun's C Troop 11th Calvary
Doc's Military-Veterans Website
International War Veterans' Poetry Archives
Guardian Angels For Soldier's Pet
WEBSITE AWARD OF EXCELLENCE GIVEN TO US by 'VETERANS INFORMATION'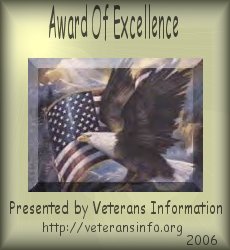 WEBSITE PATRIOTISM BADGE AWARDED TO US by 'USA PATRIOTISM'


HELLO ... I'M PERRY FROM THE
2ND INFANTRY DIVISION
.....
I
WISH TO PRESENT TO YOU THIS AWARD FOR AN OUTSTANDING WEB SITE .... THANK YOU FOR YOUR INVOLVEMENT AND SUPPORT OF OUR TROOPS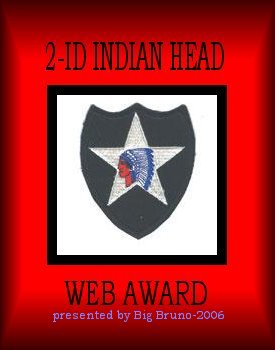 SINCERLY
PERRY E. EDENFIELD
Rev Lin
I hope you will accept this humble award to show my appreciation for all that you do for all veterans God Bless our Troops in harm's way and the USA! Your site will be listed among the award winners here.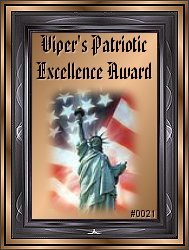 Viper
CONNECTICUT BLUE STAR MOTHERS
Copyright © 2006 All Rights Reserved
The Blue Star Mothers of America, Inc. is a non-partisan, non-political organization. We do not support any political candidate nor do we endorse any religious organization. The military represents all aspects of America as does our organization. We are here to support our troops, our veterans, one another, and the cause of patriotism Please adhere to our purpose when posting to this site; do not use it for any personal platform. DO NOT post anything that does not comply with Operational Security measures! Also we must adhere to copyright laws when posting. Linking to our website does not represent an endorsement on the part of Connecticut Blue Star Mothers or Blue Star Mothers of America, Inc.